The Clifford C. F. Wong Secondary Library Guide
Read-Alikes: How to find similar books?
Sometimes you really like a book and want more similar books, you can try the following steps:
1. Go to the Library website
2. Log-in
3. Search your book by Title (e.g. Jurassic Park)

4. Select your book
5. There are lots of keywords (including the Subject Headings, Author, and Series Title) to describe the book, click on the most suitable one (e.g. Dinosaurs — Fiction)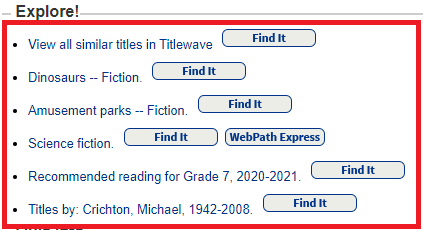 6. Here you go!
Another way to find a-likes book 
Enter the title or author of a book you love, and then discover new suggestions that are similar or related
How to use the Catalog?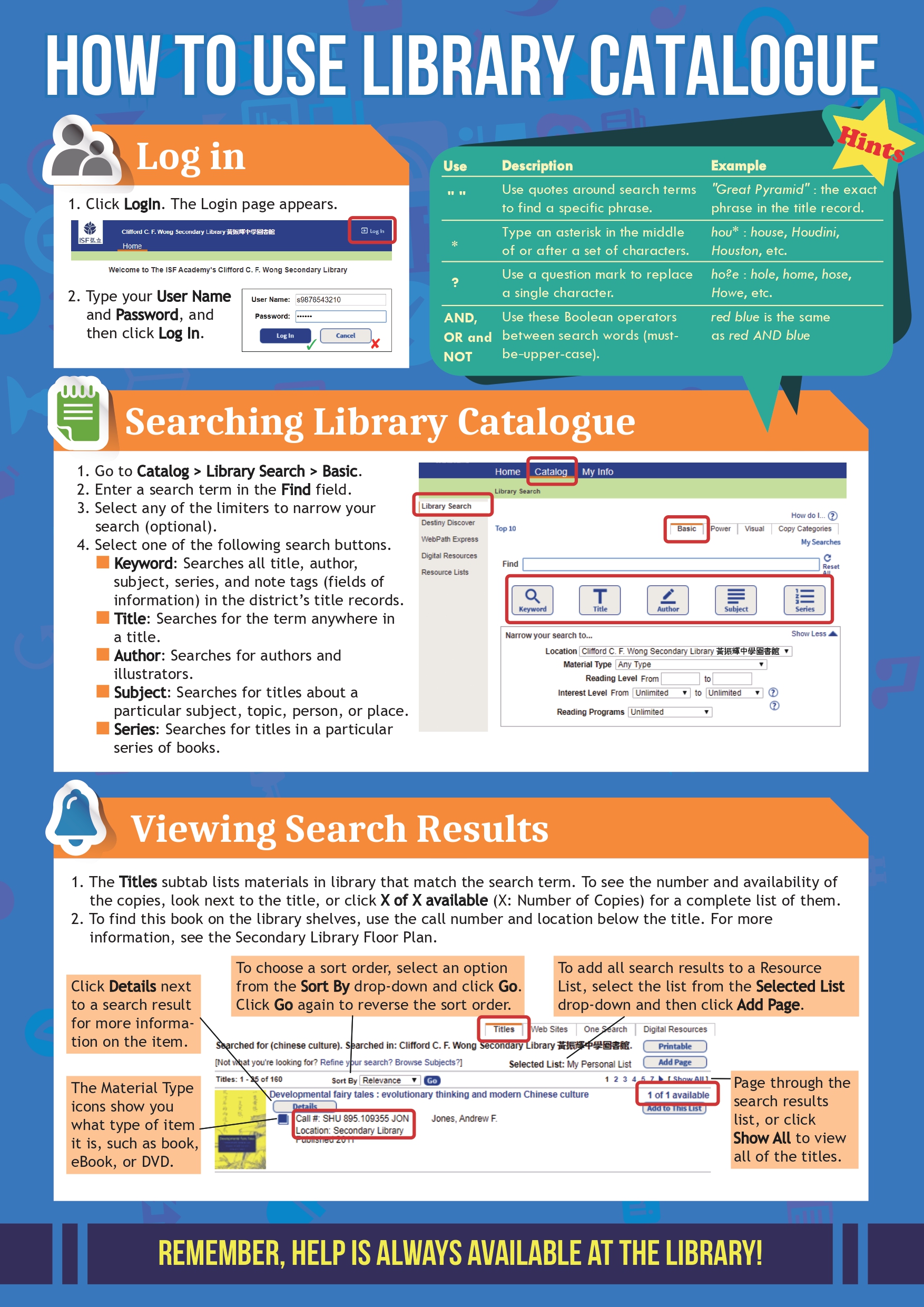 Learn about Copyright