An ISF Journey to the West
May 7, 2021
In the past year or so, by omission, one of the more audible and visible aspects of the disruption to schooling has been the absence of student productions. The silence in our outstanding performance venues has been one of the more disappointing elements of the school year now coming to an end. While pre-recording musical or dramatic performances has in some ways filled the gap, we have all missed the thrill of seeing our students performing live on stage.

With the arrival of spring, we have seen a metaphorical revival of performance at ISF. The first signs of a break in our performance 'winter' came last week when our Grade 11 IB Diploma Programme (DP) Theatre students, under the direction of Mr. Robert Scheer, staged their own interpretation of the much-loved Chinese classic 'Journey to the West'.

The H.J. Zhang Black Box Theatre was transformed by some magical scenography into a visually attractive and highly flexible setting. Traditional Chinese artwork provided a backdrop for the central circular performance space, which aided the performers in portraying the notion of a journey.
| | |
| --- | --- |
| Throughout the production, our young ensemble cast did a wonderful job exploring and interpreting this traditional fable, using a contemporary lens to draw on current issues, such as social distancing, student interests (Minecraft), and even after-school tutoring to give the performance a fresh, modern feel. | |
The initial concept drew inspiration from elements of contemporary sitcoms, and even western theatrical classics, such as the Wizard of Oz. The cast and crew worked with great ingenuity to inject new life into the production, while retaining the structure and well-known characters found in the original narrative.

Through a highly creative planning and rehearsal process, the actors were able to explore and reinterpret their characters using what Mr. Carl Mok described as a Chinese version of the 'Marvel Universe'.
The production, in its final form drew on many different influences, including Bertolt Brecht, Julie Taymor, Chinese Opera, martial arts, Japanese 'Butoh', and even traditional puppetry; overall, it emerged as an impressive multi-cultural synthesis of styles and sources.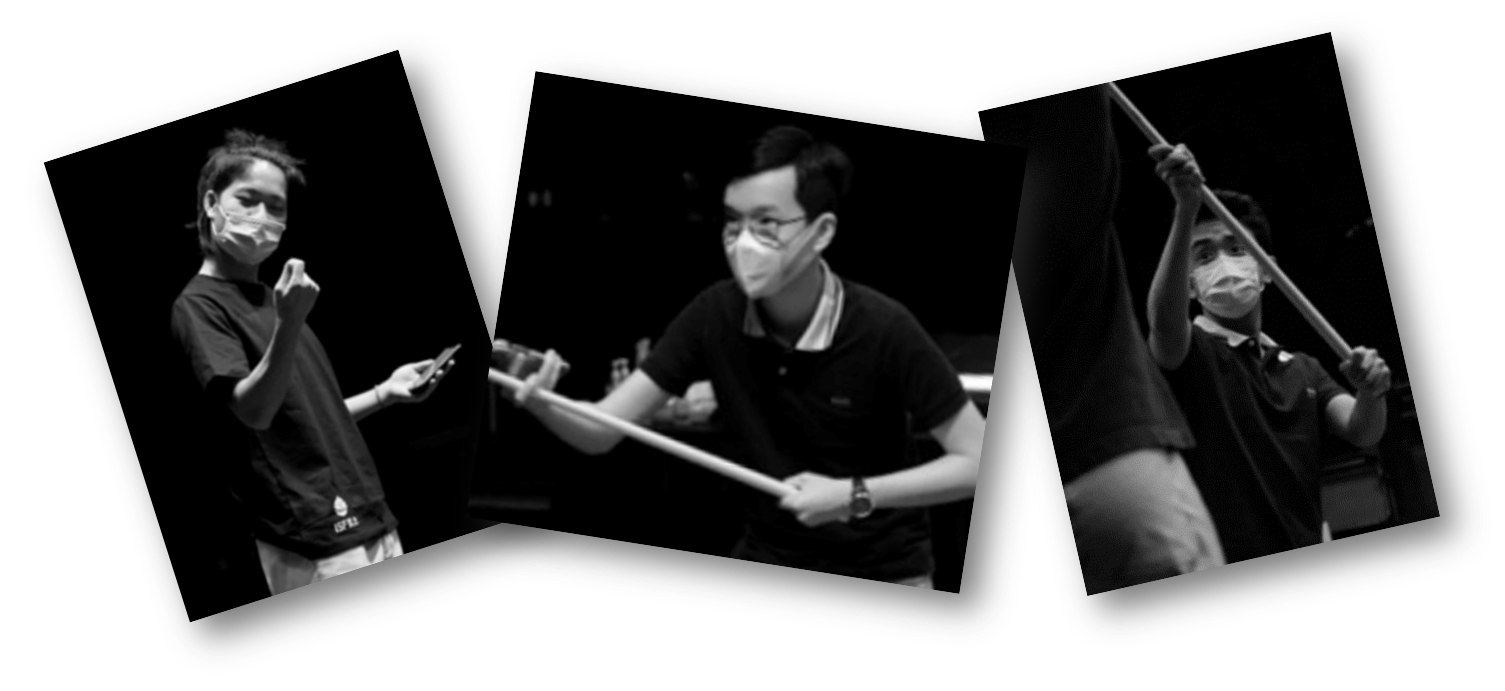 There were also many practical problems to manage. In our current state of limited, half-day operations due to COVID-19, finding additional time outside of the timetable to rehearse and prepare for the production was difficult for students, who were still expected to maintain progress in their other subjects.

So too was the challenge of ensuring that appropriate measures were in place throughout rehearsals and the final performance to protect the health and wellbeing of the cast, crew, and supervising teachers.
The costumes worn by the actors were visually stunning and added a magical element to the performance. While some traditional costumes were retained, others were heavily adapted for the production.

Owing to the small number of students in the Grade 11 DP Theatre class (six), most of the cast members had to perform a number of roles: one student had four roles! Thus, there were many rapid costume changes during the performance.
As we have come to expect in past productions, the less obvious, yet highly visible elements that are so important for a great production, such as props and make-up were managed with great professionalism.
For their efforts, not to mention their theatrical talent, we must offer our heartfelt congratulations to the talented, hard-working members of the cast who breathed life into an old story with such energy and passion: Matthew Chen, Chris Chow, Nico Cheung, Ingrid Lee, Megan Slom, and Sally Song. While some members of the cast were veterans of past ISF productions, some were taking to the stage for the first time.
In any case, all of these students, both novice and 'old hands', memorized lines, mastered actions, and overcame the anxiety of performing for a 'live-stream' audience to create a polished and entertaining production. As a brilliant example of experiential learning, this production is an achievement that will resonate for members of the cast for many years. I am sure the online audience was also deeply impressed!

Finally, it would be remiss of me not to acknowledge the dedication, professionalism, and passion for learning demonstrated by the teachers and support staff who have shown us in difficult times that it is possible to do the seemingly 'impossible' and in such a 'dramatic' fashion! They have also overcome frustration, disappointment, and the pressures of their regular teaching duties to support our young performers in this memorable learning experience. Well done to all concerned!
We are now looking forward with keen anticipation to the new academic year and the almost limitless potential that lies within our vibrant learning community to present more live theater to audiences in person!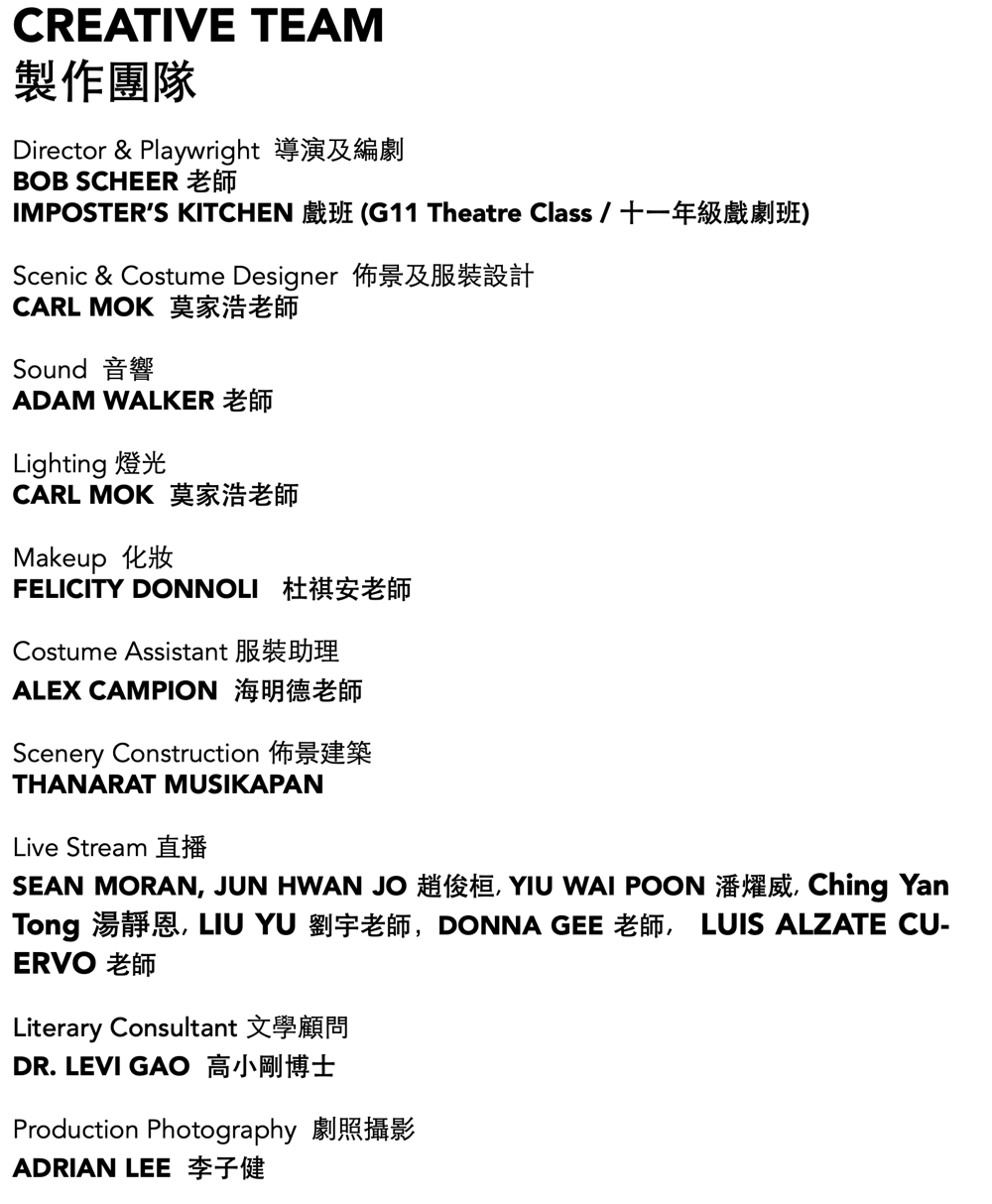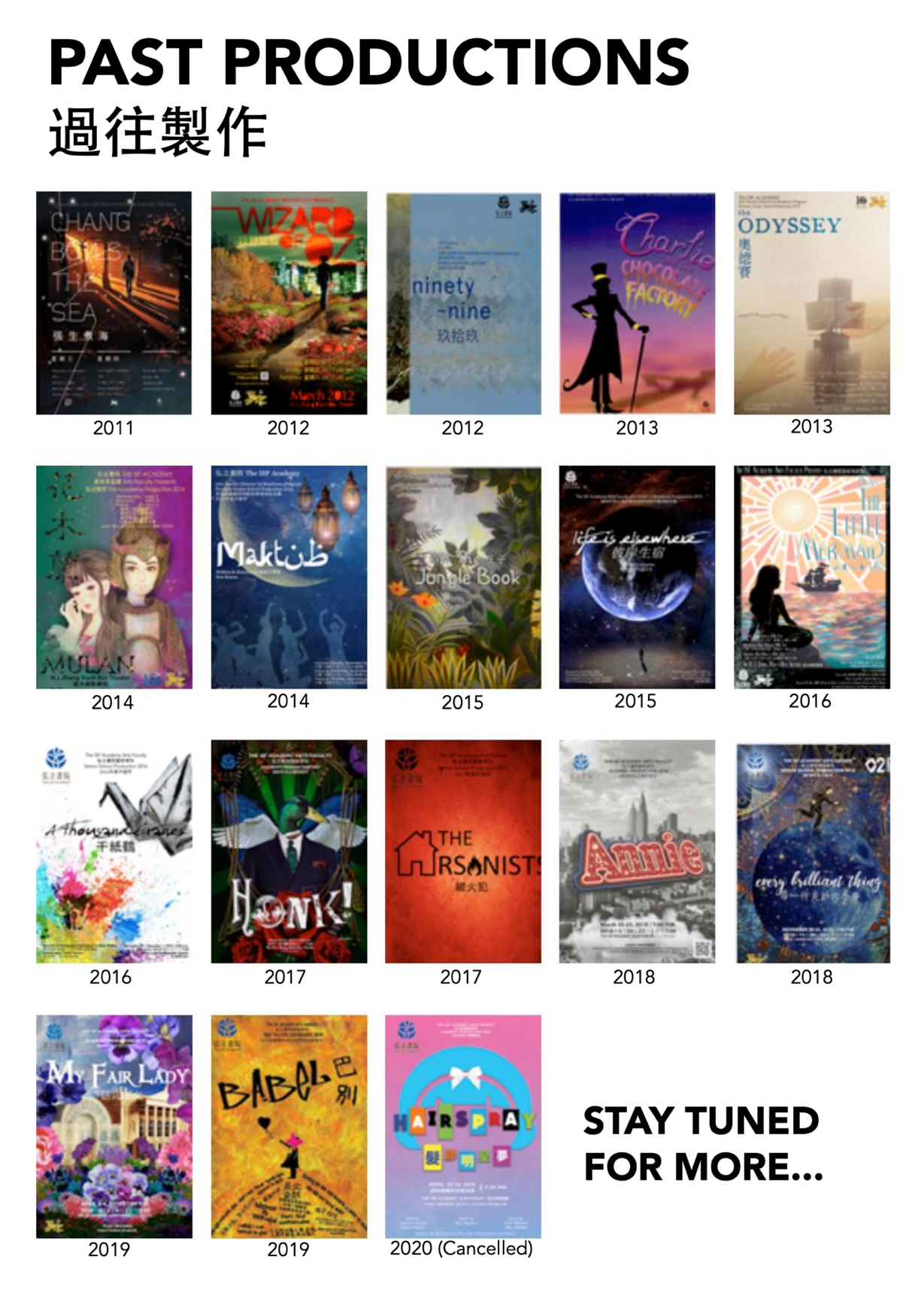 Dr. Malcolm Pritchard
Head of School