The ISF Jam is Back!
Nov 11, 2022
Schools are communities of shared values, endeavours, and aspirations, bonded by a common commitment to education. There are many different manifestations of our own 'community' ranging from the virtual chat groups via social media, such as WhatsApp, to the more concrete and physical manifestations of our common corporate identity, such as sporting fixtures, school events, assemblies, and celebrations. The recent flurry of school activities, from experiential learning programs to sports days, offer clear evidence of the growing revival of visible social interaction within the ISF community.
One of the most important expressions of ISF 'spirit' over the years has been the Jam, which has traditionally been held on the third Saturday in November. It has always been a simple demonstration of giving thanks, and bonding together for fun, food, and this year, fashion. Over the years, Jam themes have varied from adventure to art, environment to music; no two events have been quite the same.
This year the Jam is special for a different reason. The following is a quote from my message for the Jam 2022 Program Book:
Through the challenges and dark times of the past three years, our school spirit has been strong.  The Jam 2022 offers us a long-awaited opportunity to rekindle the flame of passionate and energized community engagement, joining together to express our love of learning, and our love of life.
Indeed, our school spirit has been strong through three long, challenging years, but we have emerged with so many aspects of our amazing school striving and thriving! Even though the Jam has been postponed, cancelled, redesigned, and reduced, its central idea – gathering the ISF family together to celebrate – remains alive in our hearts.
Perhaps a measure of our persistence can be seen in our retention of the theme of the first Jam to be disrupted in 2019: Health and Fashion. With the passage of time, these 'twin' themes seem to resonate even more powerfully in our community, providing an avenue to express our style and individuality, while focusing on the health and wellbeing of every member of the extended ISF family.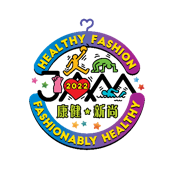 In past years, the Jam has also provided an avenue for members of the ISF family to express gratitude through donations. The generosity of past Jam benefactors, particularly those who have given in the silence of our cancelled events over the past three years, will be acknowledged and celebrated this year. Our signature campaign is the 'ISF Student Wish Fund'. Donors will support selected causes proposed by students as 'wishes'. This is a wonderful combination of education and philanthropy. All of us must learn to take heed of the warning: "Be careful what you wish for!" At the same time, asking our students to give thought to worthy and creative ways of reaching out to help is a powerful educational experience in its own right. We ask that you support this philanthropic innovation if you can.

Finally and most importantly, we hope that you will find some time to join us on Saturday 19 November for this unique event in the ISF calendar: the Jam! If the Head of School can be permitted a wish for the day it would be this: please be careful with your health and careful where you park!
Jam On! Jam On! Jam On!
Dr. Malcolm Pritchard
Head of School