The World of Guqin Music at Yidan
Dec 12, 2022 08:00
The guqin has a history of over 3,000 years and was declared an Intangible World Cultural Heritage by UNESCO in 2003. The Chinese Cultural Center has organized an event to introduce the world of classical Chinese music as exemplified by the guqin to the ISF community.
Documentary Viewing and Director's Talk
At the invitation of Director of Chinese Research Center Dr. Bill Mak, Hong Kong's veteran movie producer and director Mr. Lau Shing Hon visited the Academy on November 25. A showing of his documentary titled, "Music beyond sound — an American's world of guqin" was arranged at the Yidan Chinese Cultural Center, followed by Director Lau's exchange with the audience on a variety of topics including the historical transmission of guqin music and its learning. Mr. John Thompson, who was featured in the documentary, also made an appearance at the school and gave a live recital, followed by the sharing of his experience in playing the guqin for over forty years. Members of the ISF community were delighted at the opportunity to enjoy the art of guqin music on campus and to have an intimate encounter with classical Chinese culture.
Student Experience of Guqin
To enable our students to better appreciate and understand the wonderful art of guqin music, Mr. Thompson gave a special "artist session" to our Grade 6 students at the Yidan Chinese Cultural Center in the afternoon of November 29. Mr. Thompson explained to the students the structure of the guqin as a musical instrument, the notation system of guqin tablature, his personal experience learning the guqin, and his understanding of traditional Chinese culture.
Remark:
Director Lau Shing Hon began his work in movie script-writing and directing in 1975, and had produced a number of television series and movies. He was also an artistic consultant for the Hong Kong Government Film Development Committee, Hong Kong Arts Development Council, and the Hong Kong Film Archive.
John Thompson left the US for Taiwan in 1974 to study Chinese and silk-string guqin with Master Sun Yü-Ch'in. Moving to Hong Kong in 1976, he worked as Artistic Consultant to the Festival of Asian Arts. Since it ended in 1998, he has divided his time between Hong Kong and the US, continuing to research, perform, and promote guqin. He has published seven CDs of music from Ming dynasty sources, beginning with the first major collection Shen Qi Mi Pu (1425 CE), and given numerous narrated performances at schools and universities. His bilingual website, a comprehensive source of information on the guqin, is http://www.silkqin.com.
Documentary Viewing and Director's Talk on November 25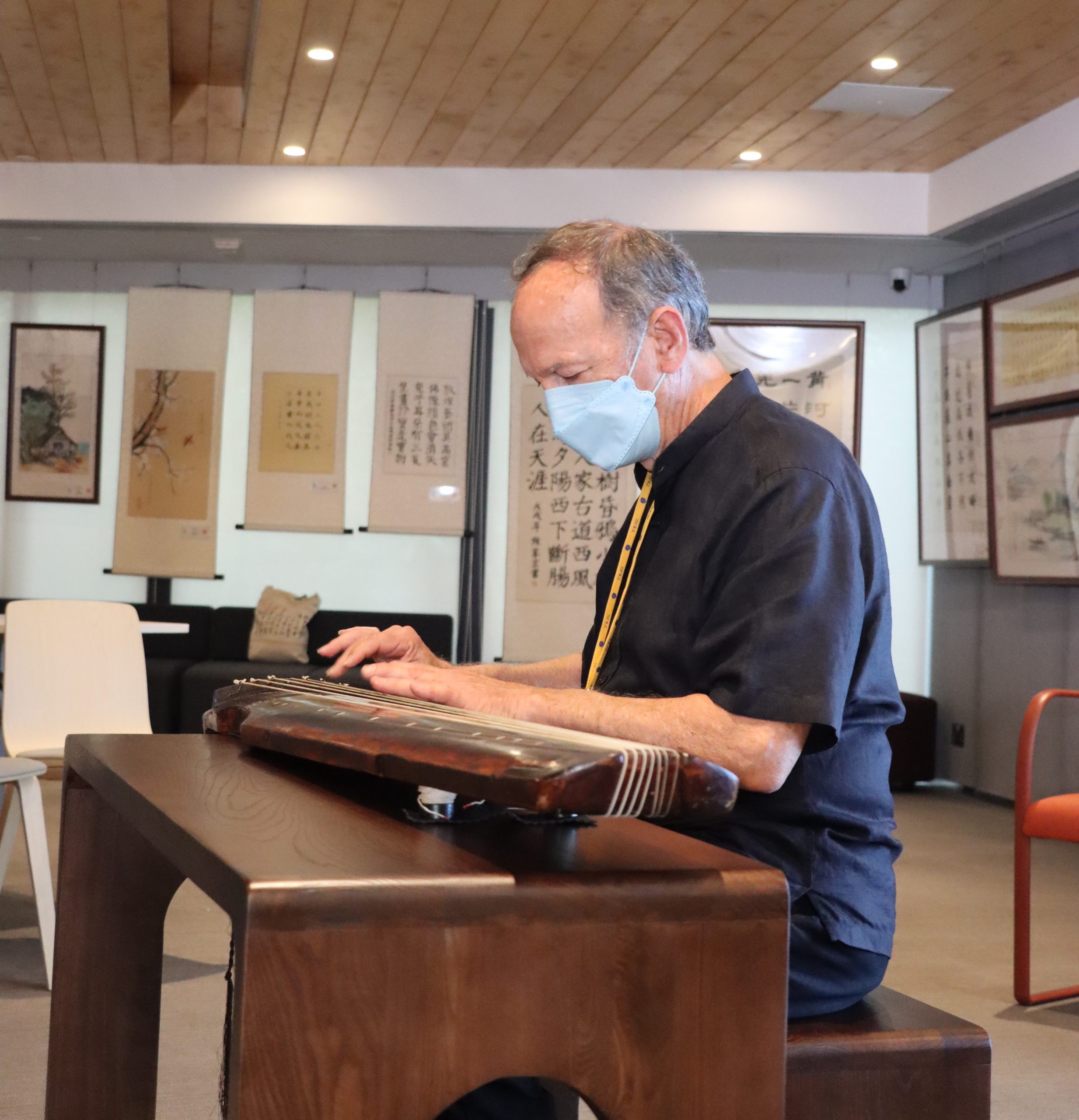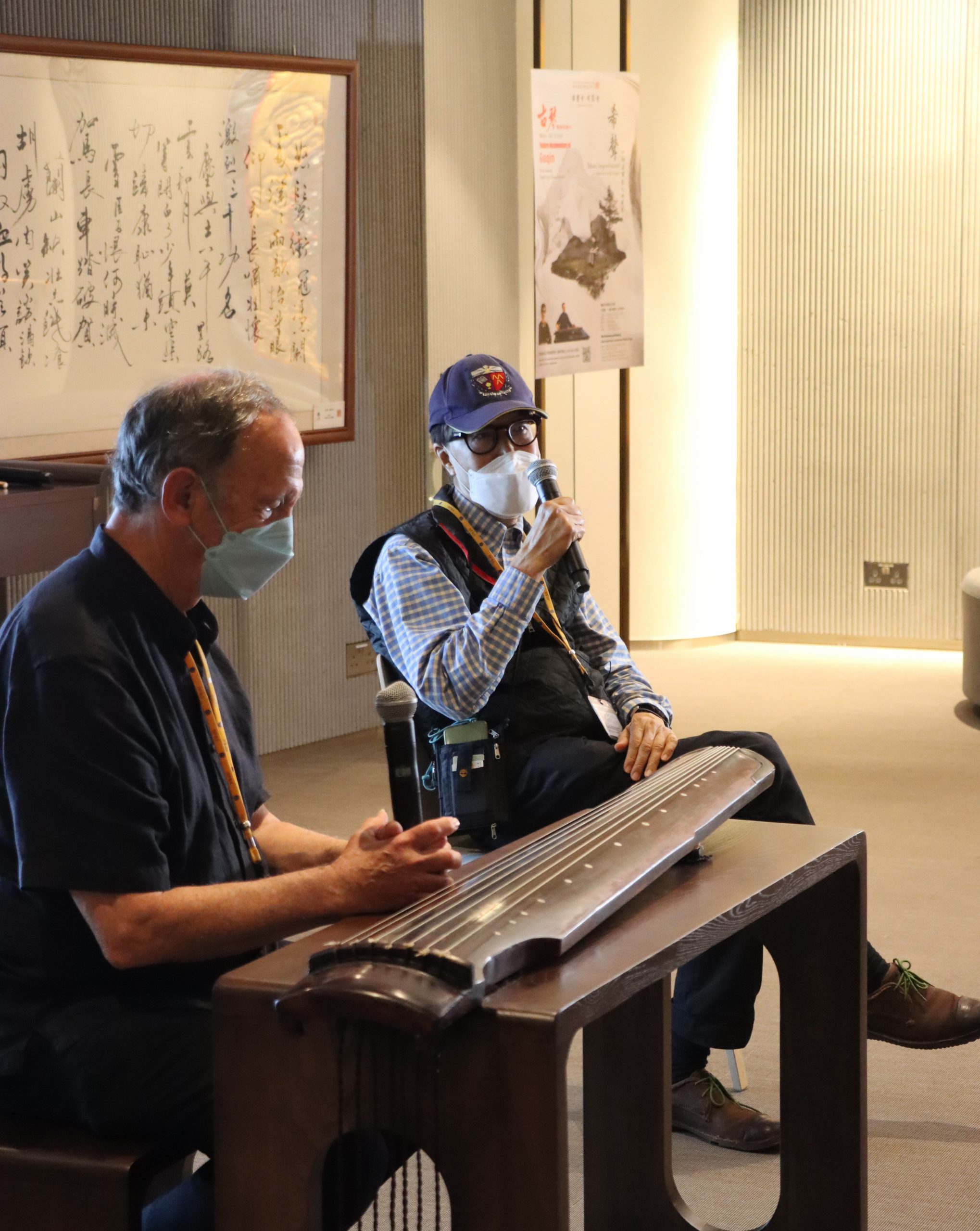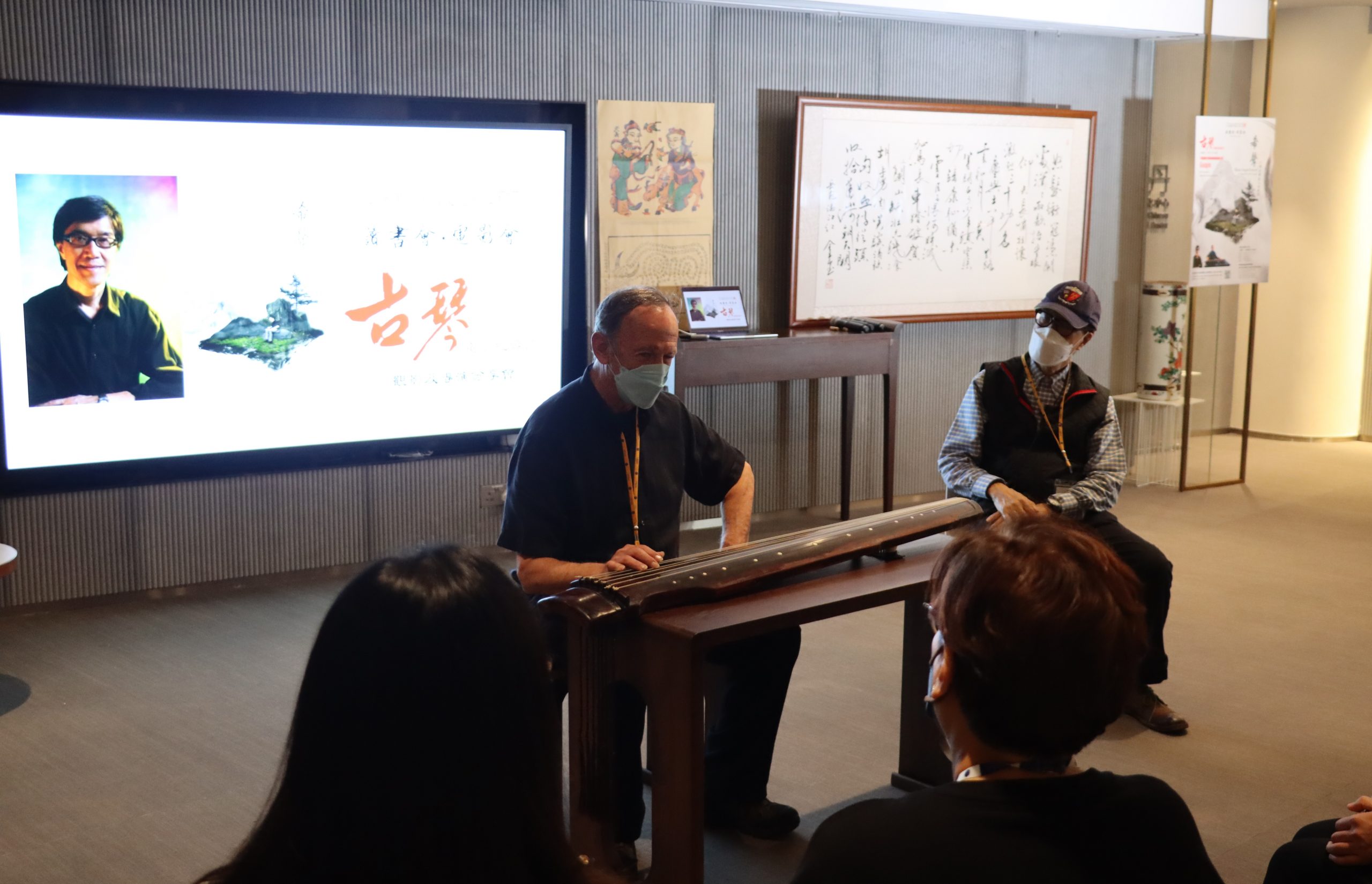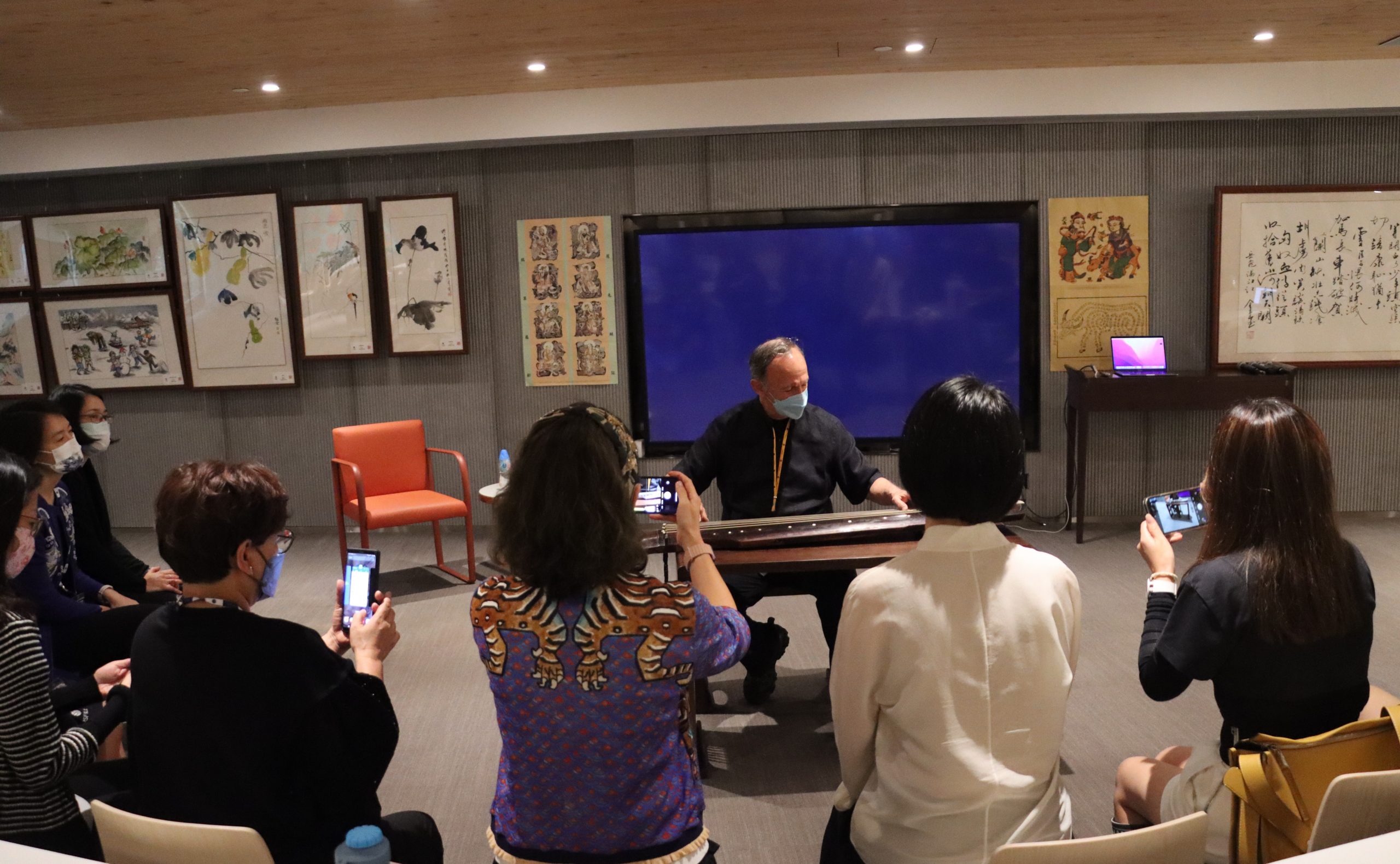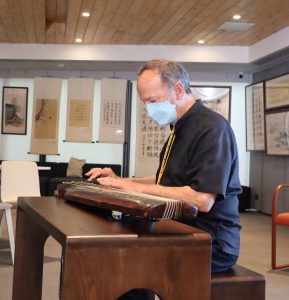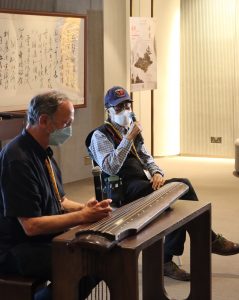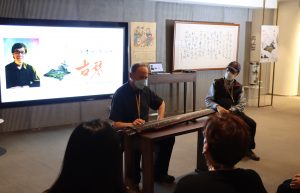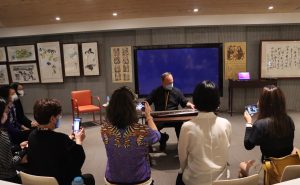 Student Experience of Guqin on November 29