Charlotte Wong
The ISF Academy has been a fundamental part of my growth as an individual. It has allowed me to make lifelong friends and develop skills that I will carry with me into the future. I am grateful to have been surrounded by such a talented, compassionate, and ambitious group of people along this journey, who have inspired me and continue to inspire me to become the best version of myself. I am also incredibly grateful for my family, who were crucial to me maintaining balance and a healthy mindset, particularly during my final two years. The IB Diploma is a vigorous program that tested both my mental strength and intellectual capacity, so I am thankful that I have had such an amazing support network that I could lean on, particularly in times of difficulty.
Something that ISF has also given me is the opportunity to explore my academic interests beyond the curriculum, which I believe has allowed me to deepen my understanding of these more specific fields. I was fortunate to work in the STEM microbiology laboratory and publish research posters for AGU, ASM, and a genome announcement, all entailing the same bacterial strain. This continuity meant I was able to explore the strain from different facets, and acquire research, practical, and scientific writing skills. These projects are extremely meaningful to me and are experiences firmly imprinted in my mind.
Although I am excited to see where my future leads, it is definitely bittersweet knowing I will no longer be a student at the Academy, and that I will no longer see my peers daily to take on the challenges in front of us.
In 2009, I stepped through the school gate for the first time, and in the blink of an eye, it's 2022, and here I am having completed my final year. It is hard to believe how time flies.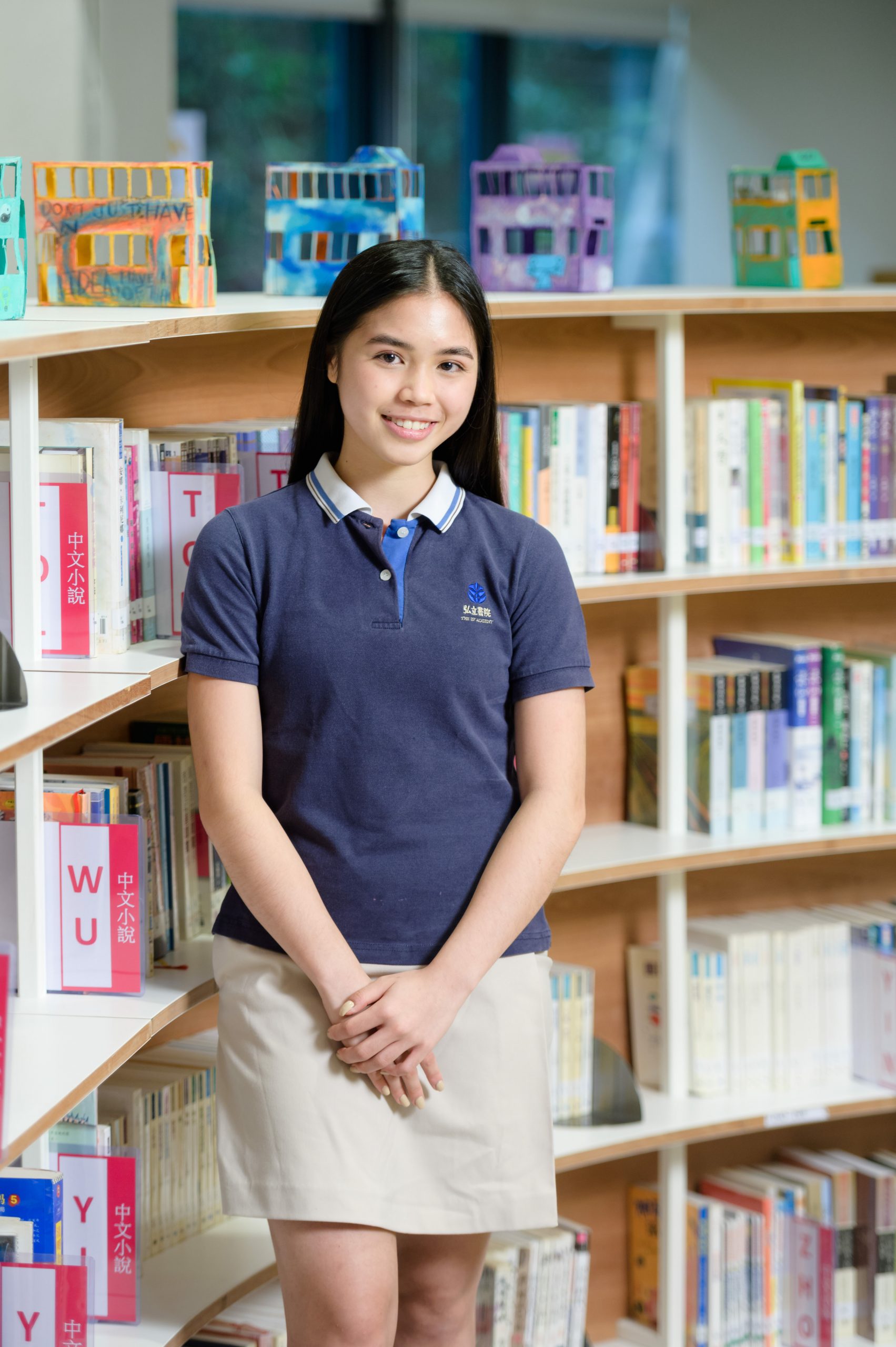 Charlotte Wong
Imperial College London, University of London
Major in Medical Biosciences