WELCOME FROM DEAN OF ADMISSIONS
Welcome from the Dean of Admissions
Dear Parents,
Thank you for your interest in our school. As you consider the different schooling options for your child, we invite you to explore our website, attend an e-chat online session with us, and visit our campus on one of our Open Days. The last has proved challenging during the current COVID-19 pandemic and we hope that the 2022-23 academic year will see a full resumption of Open Days and student-led tours. The smiling faces and happy voices of our students will be one of the first things you notice. As you talk to them, you will learn more about their life in school, the subjects they study, and the activities they do. You will soon come to the realization that our students enjoy coming to school and love learning. This is very much what our founding Chairman and Nobel Prize Laureate for Physics Professor Charles Kao envisaged when he founded this school — a place that nurtures the joy of learning in our students. Our inquiry-based pedagogy allows us to prepare our students for the school of life.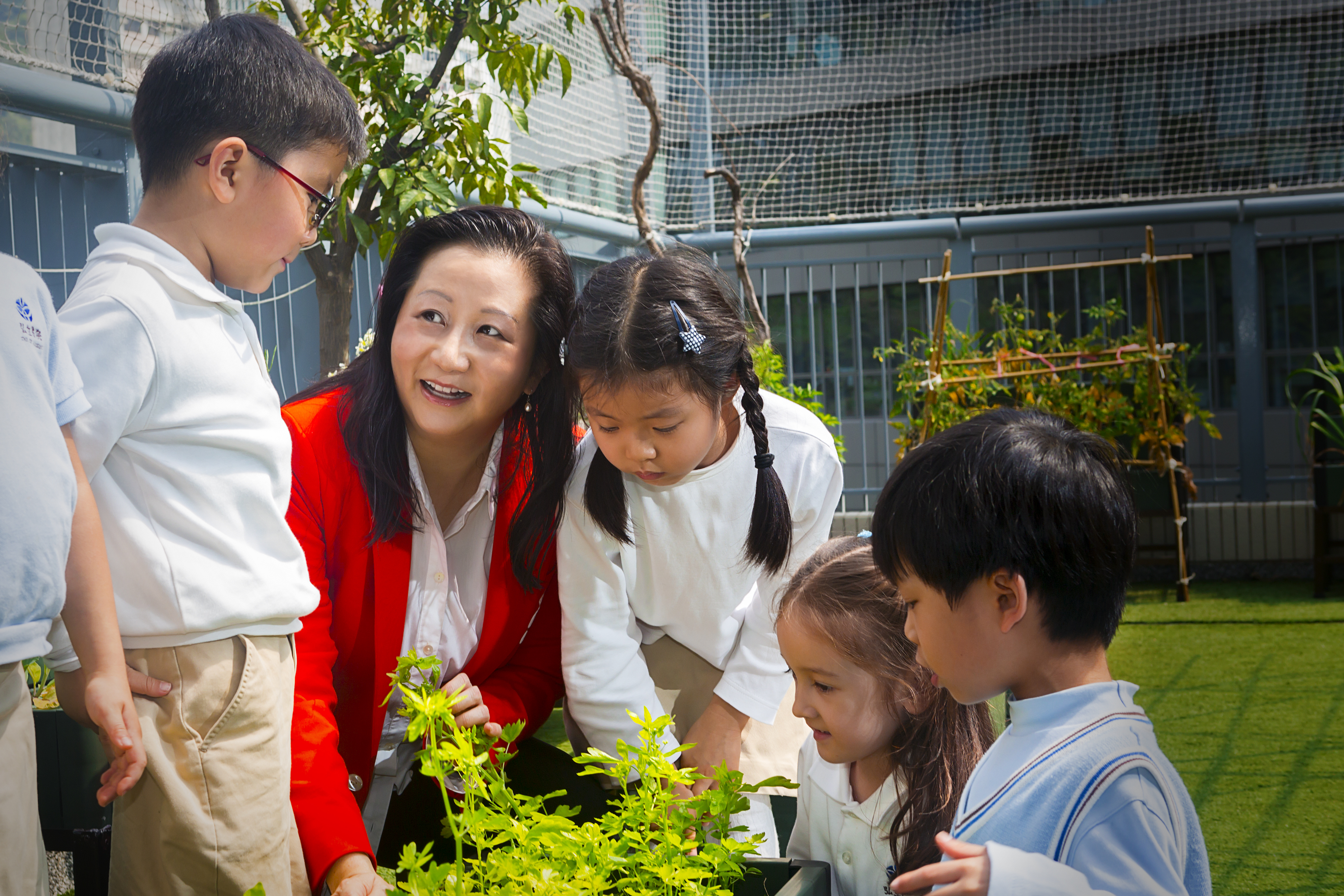 Our students are known for their strong interpersonal skills and their effective communication skills in English and Chinese Putonghua. In their final two years, our students study the International Baccalaureate Diploma (IB Diploma) with its broad and balanced curriculum. In addition to its academic rigor, our students have the opportunity to apply their knowledge and skills to community service, gaining valuable experience outside the academic world. We are proud of our graduates who have received offers from leading universities all around the world.
We are a through-train K-12 school that seeks diversity in our student body — racial, ethnic, religious, and above all socioeconomic diversity.
To find out more about the application process and prerequisites, please refer to our Admissions Policy and Procedure. We welcome inquiries from you and invite you to contact us at +852 2202 2028 or [email protected].We look forward to meeting you on campus.
Jo-Ann Seow
Dean of Admissions