The Academy's journey in sustainability started in November 2014 with a simple food waste composting system and has since grown to a school-wide initiative across many different areas. Sustainability efforts are supported throughout our K-12 curriculum, facilities management operations, organic gardening projects, student-led sustainability research, faculty personal development training and other school-wide sustainability events. Through all this, we aim to empower students, faculty and staff to lead a sustainable lifestyle.
Sustainability is an integral part of the mission and future of ISF. In order to reflect the growing importance of sustainability on our campus, in 2021 The Eight Virtues + One were re-interpreted through a "sustainability lens" to give the community a strong foundation and vision in our approach to sustainability. The Eight Virtues + One are greatly applicable to our efforts towards sustainability, conservation and living with nature. These values serve as an inspiration to all members of the ISF community and guide us in our sustainability efforts and academic pursuits.
As a result of the school's continuous efforts in implementing environmentally sustainable measures in the school sector, the Academy was awarded "Gold" in the 2019 Hong Kong Awards for Environmental Excellence for both the Primary and Secondary categories, organized by the Environmental Campaign Committee of the HKSAR Government.
The Academy is a founding member of The Alliance for Sustainable Schools (TASS). Click here for more details.
To learn more about some of the areas that encompass sustainability, please visit these links: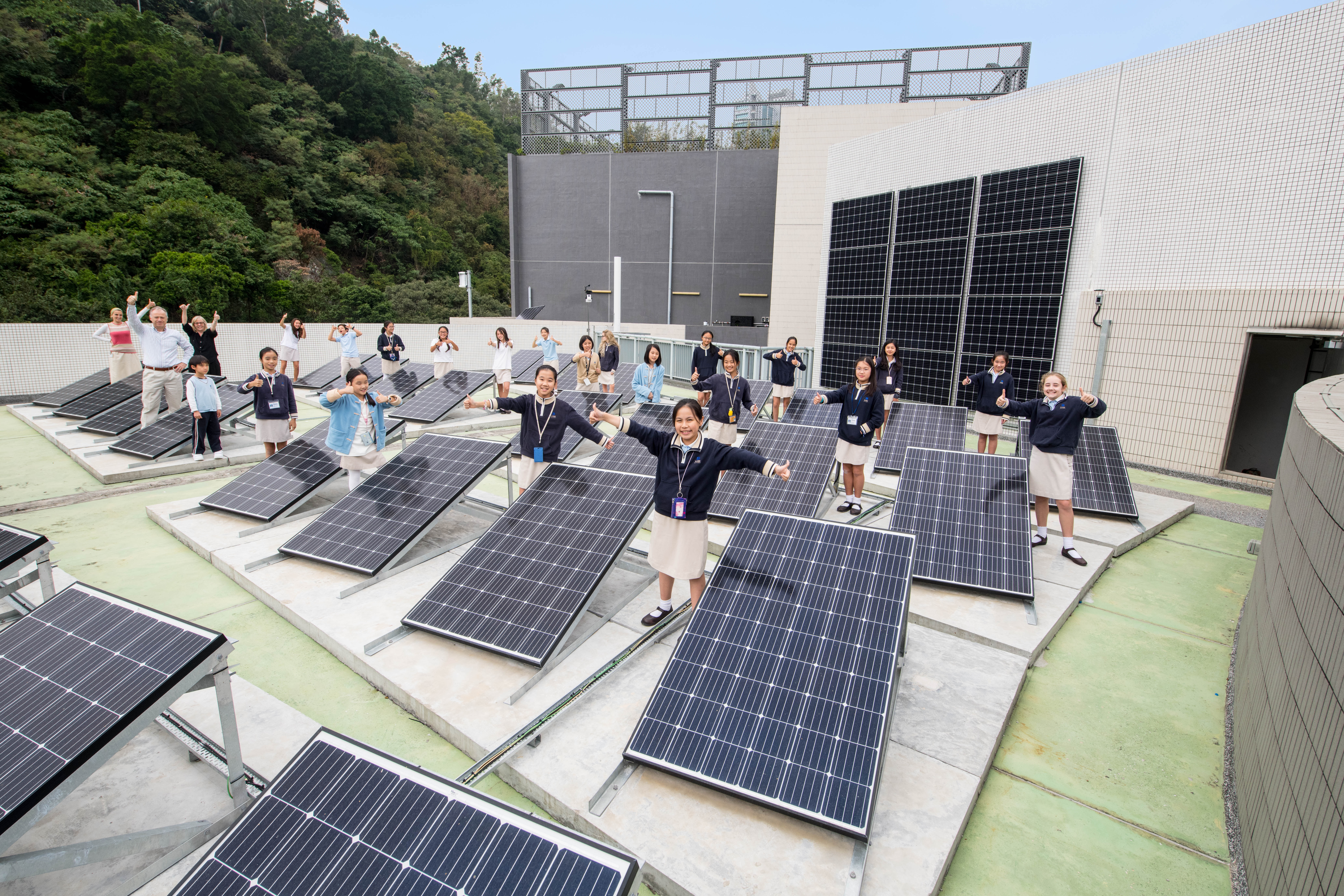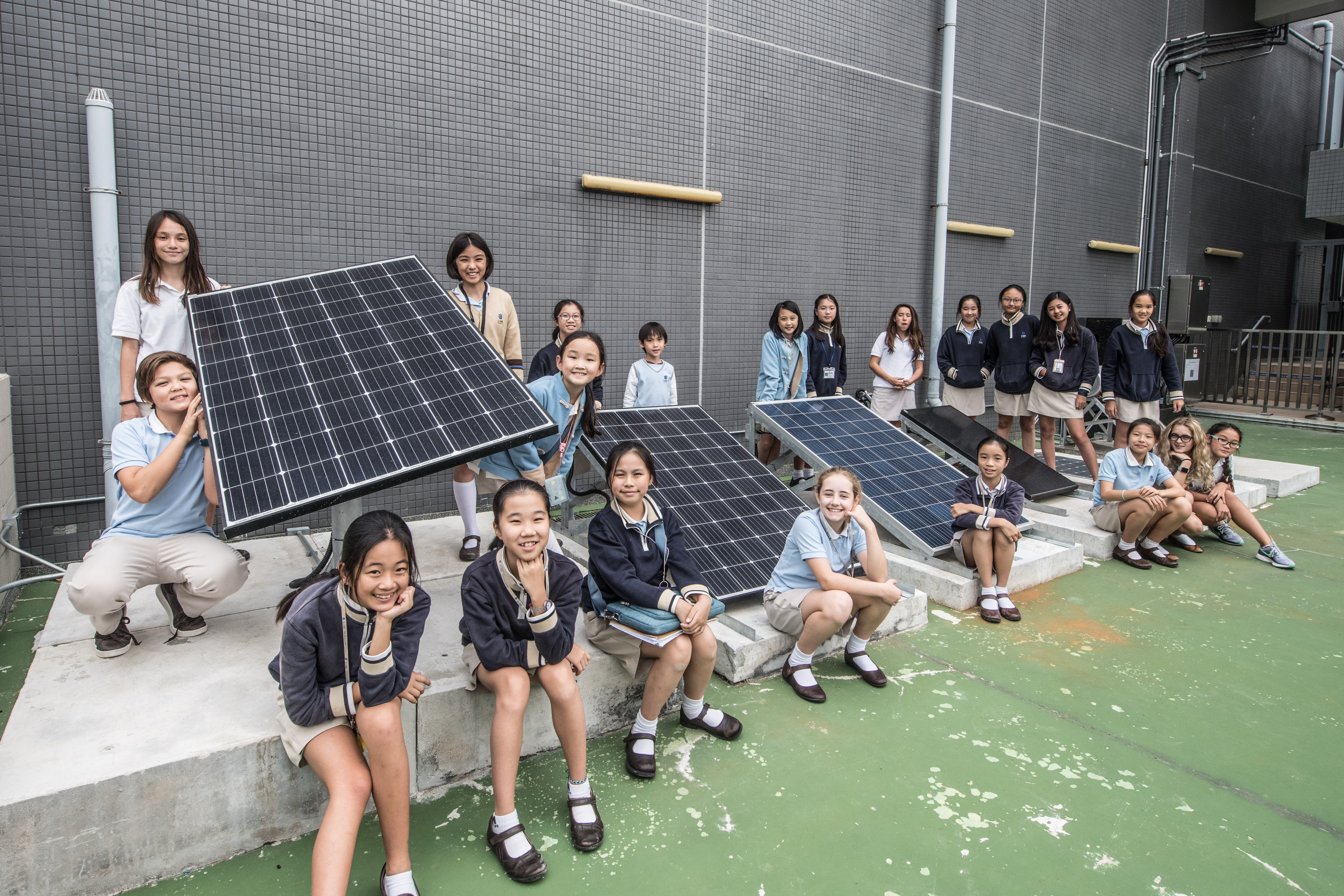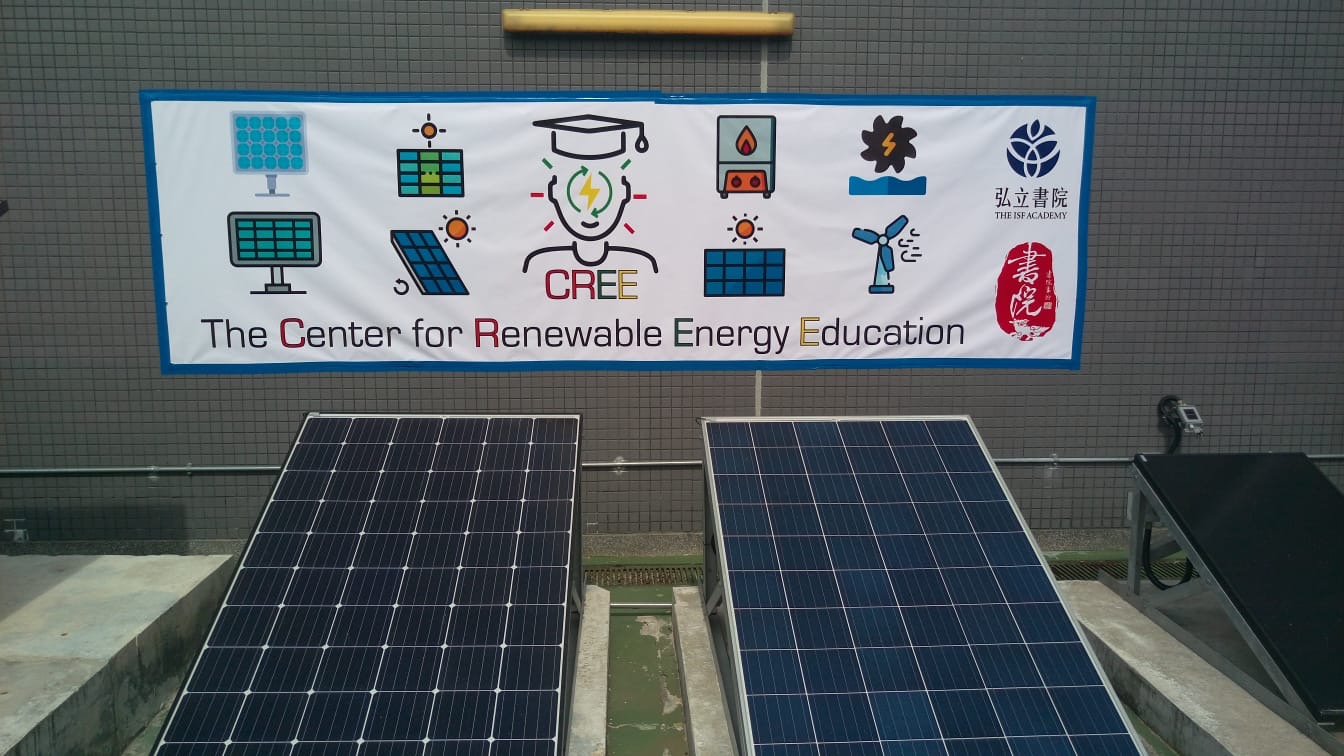 The Centre for Renewable Energy Education (CREE) + Air Quality Monitoring System
These on-campus facilities make the process of learning about and gathering data regarding renewable energy and air-monitoring devices more accessible to students.
Organic Garden
Our campus has wonderful rooftop gardens where students can get their hands dirty and explore the wonders of growing plants!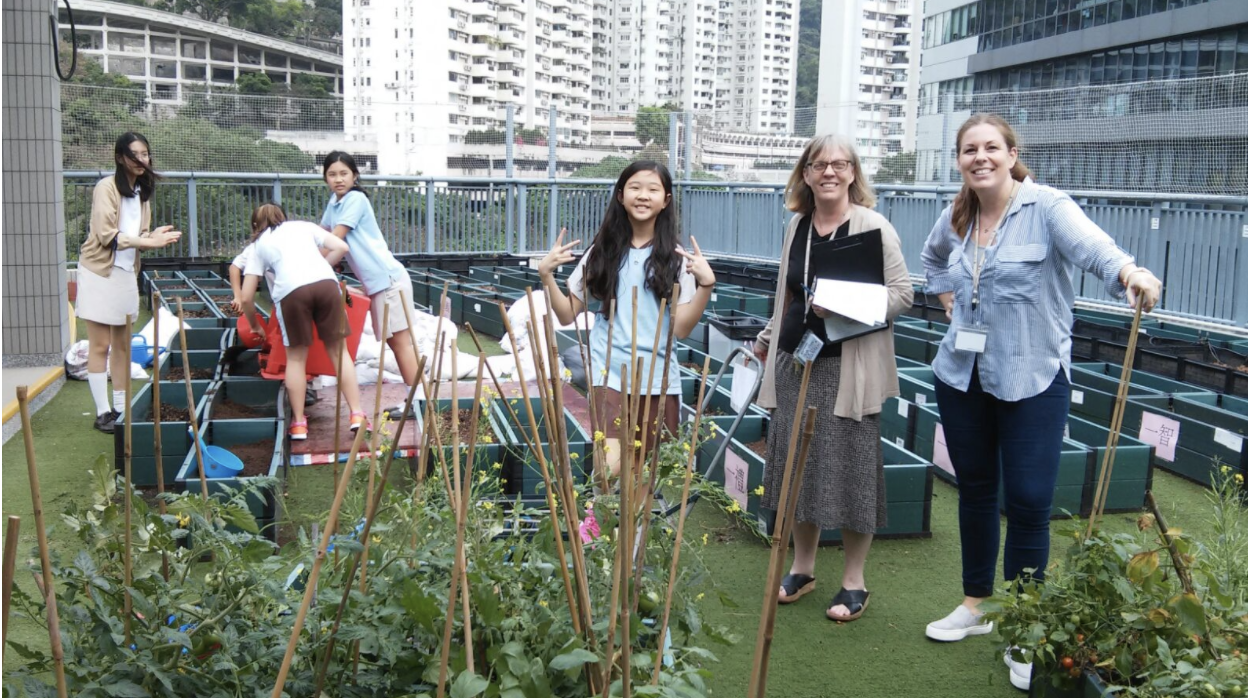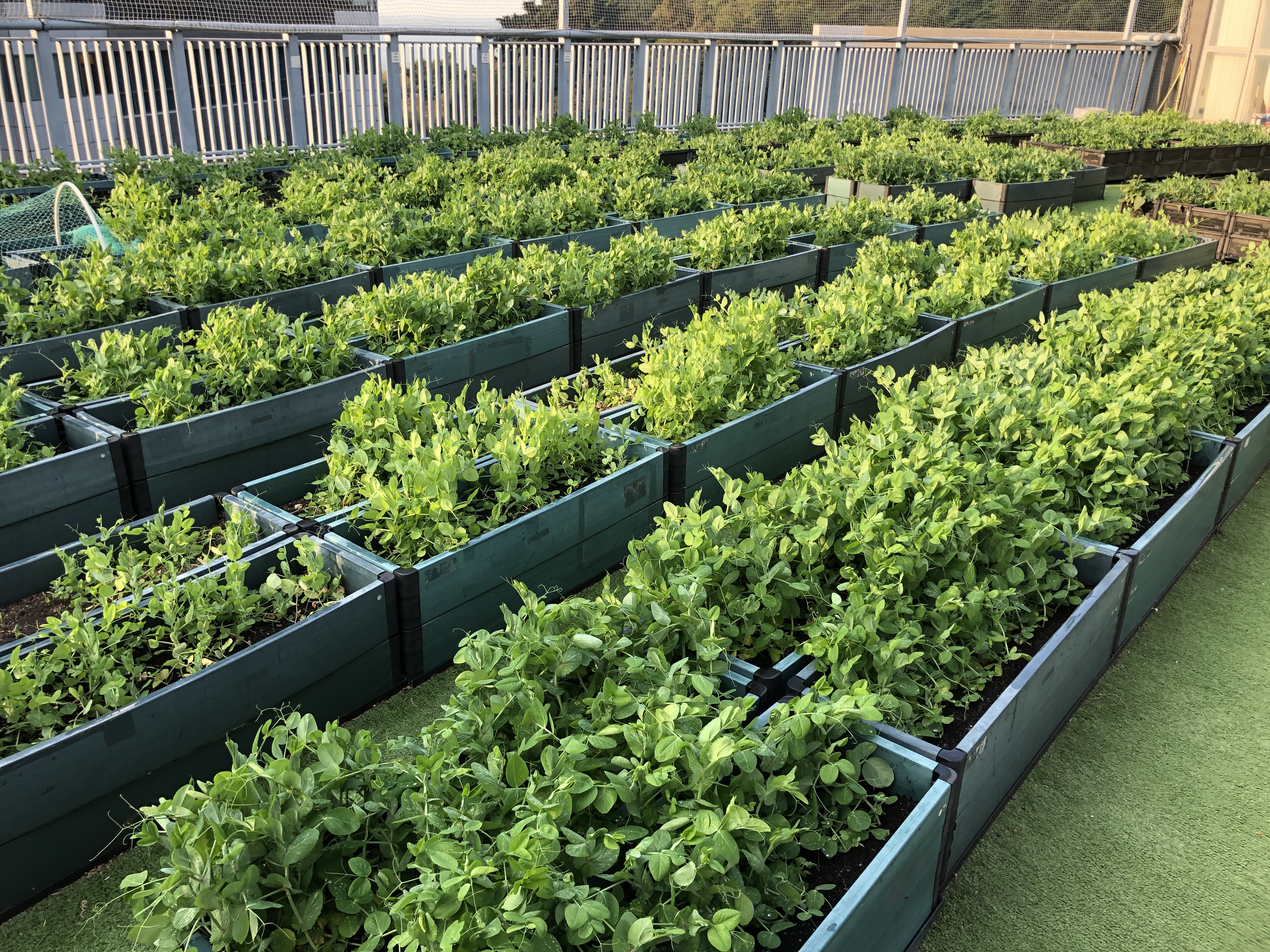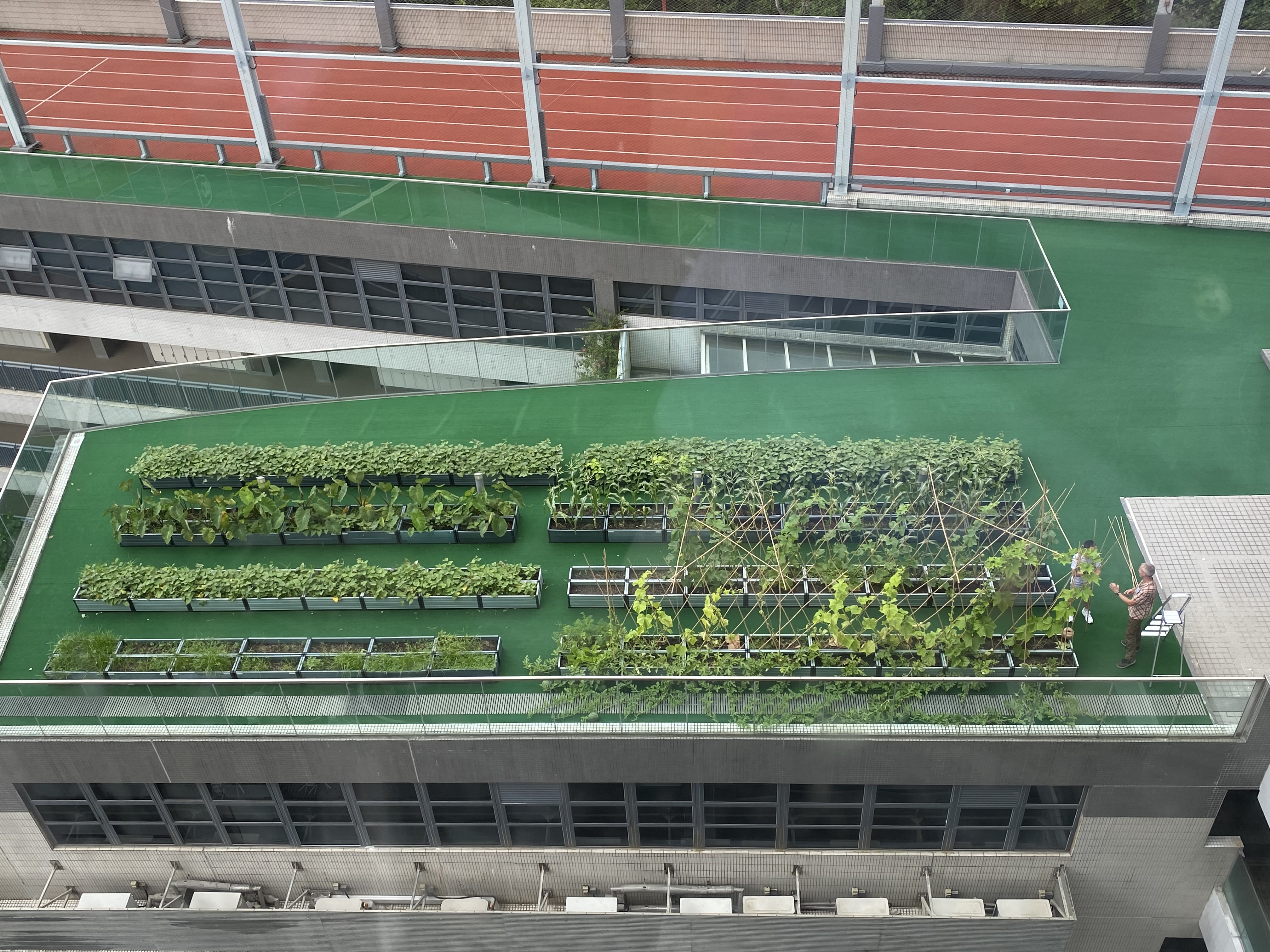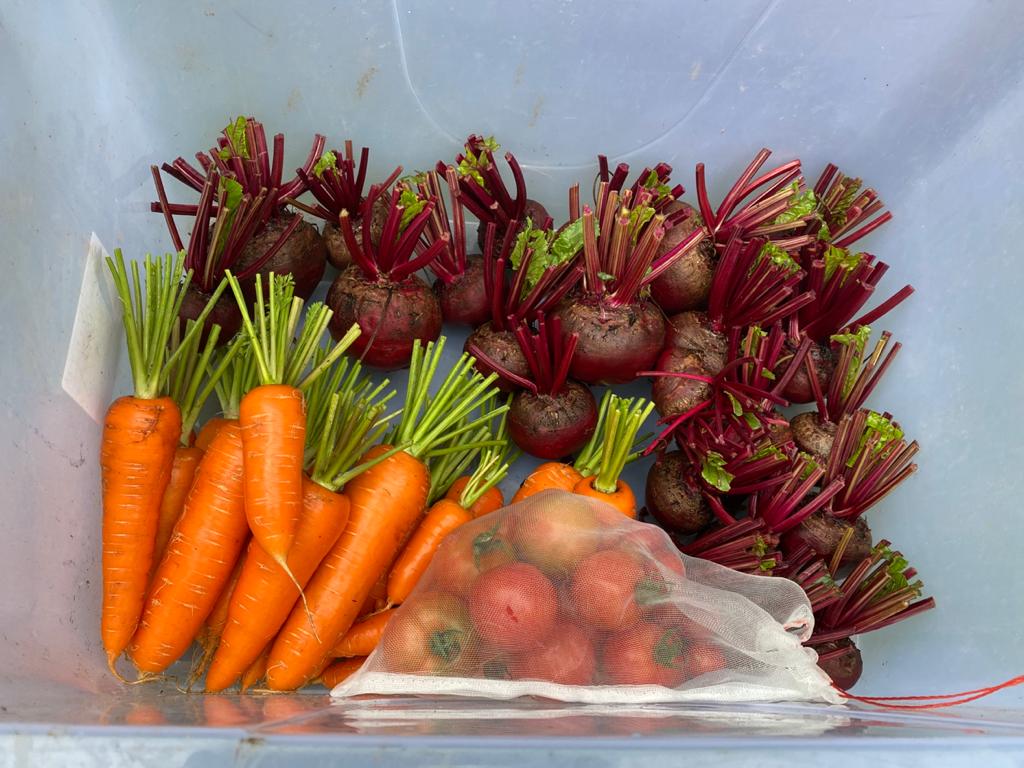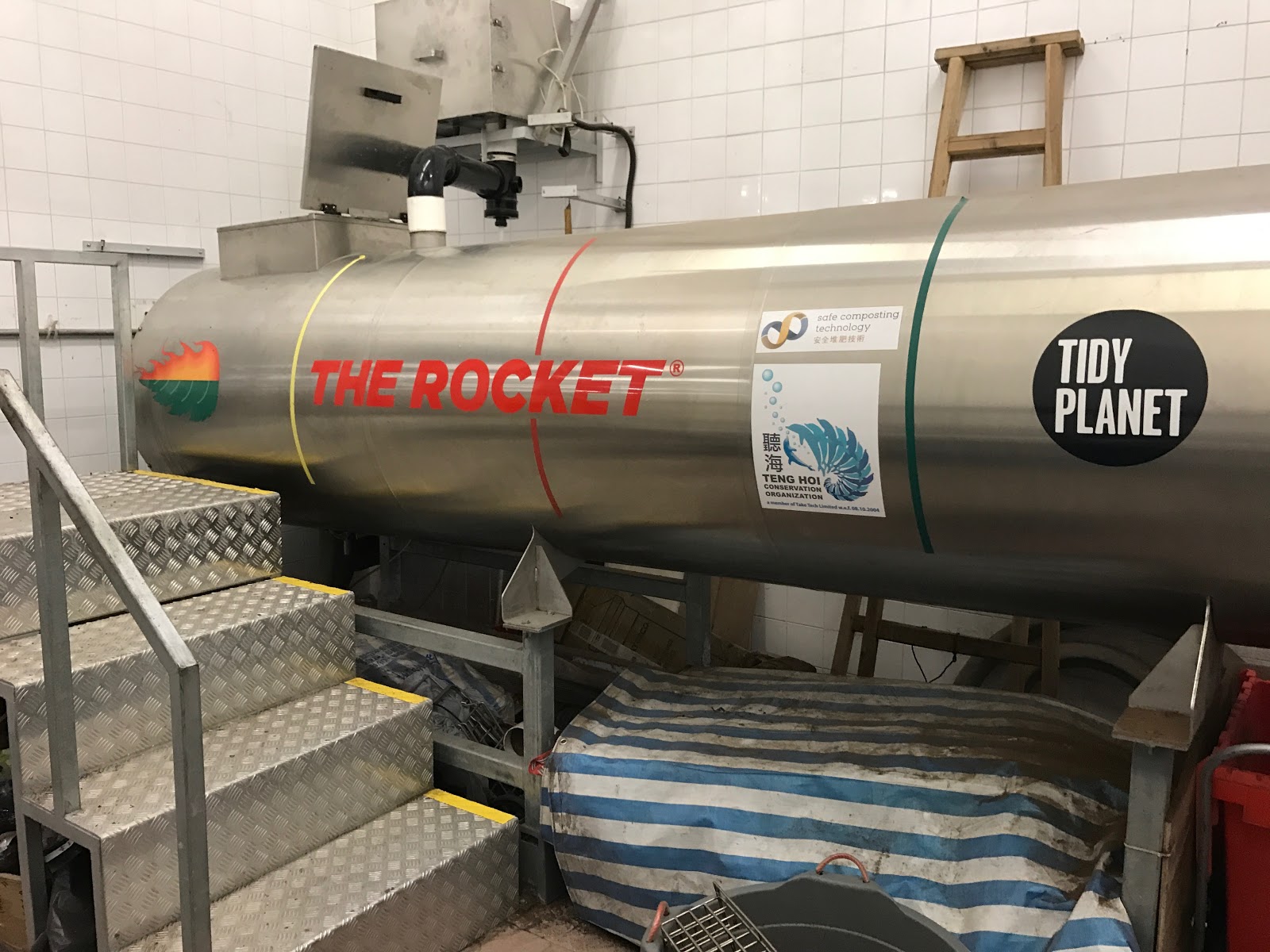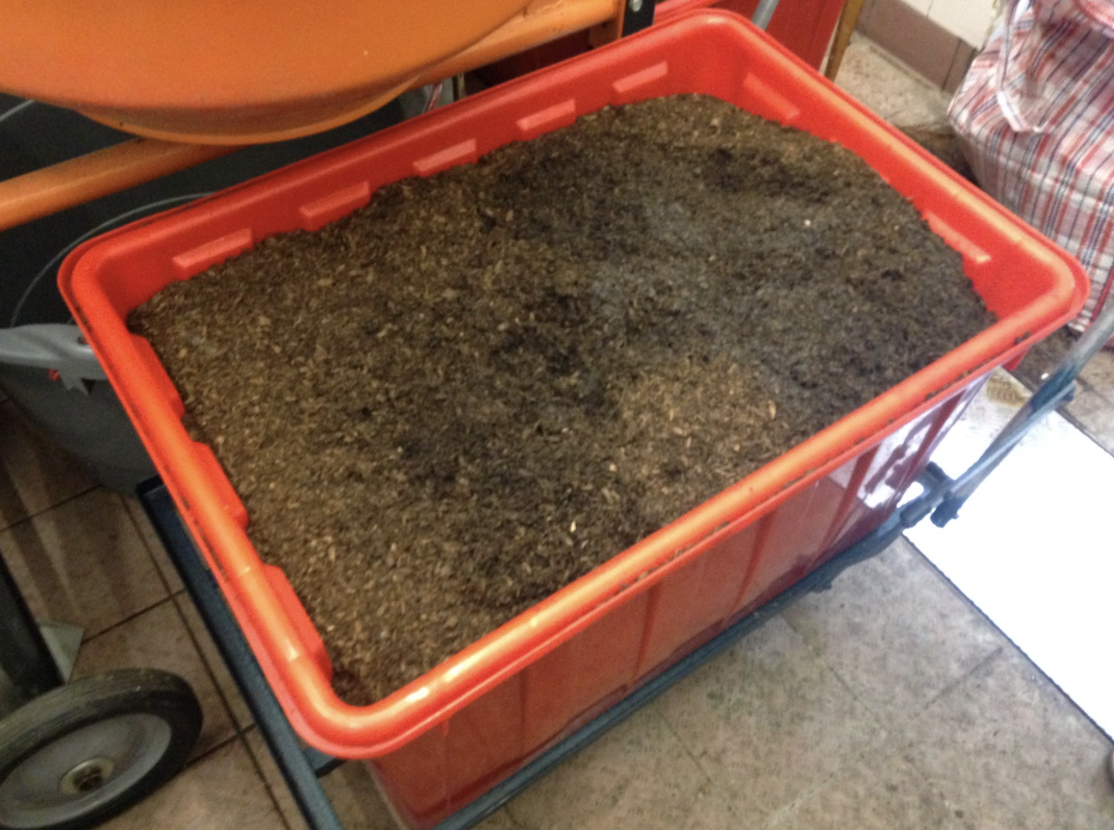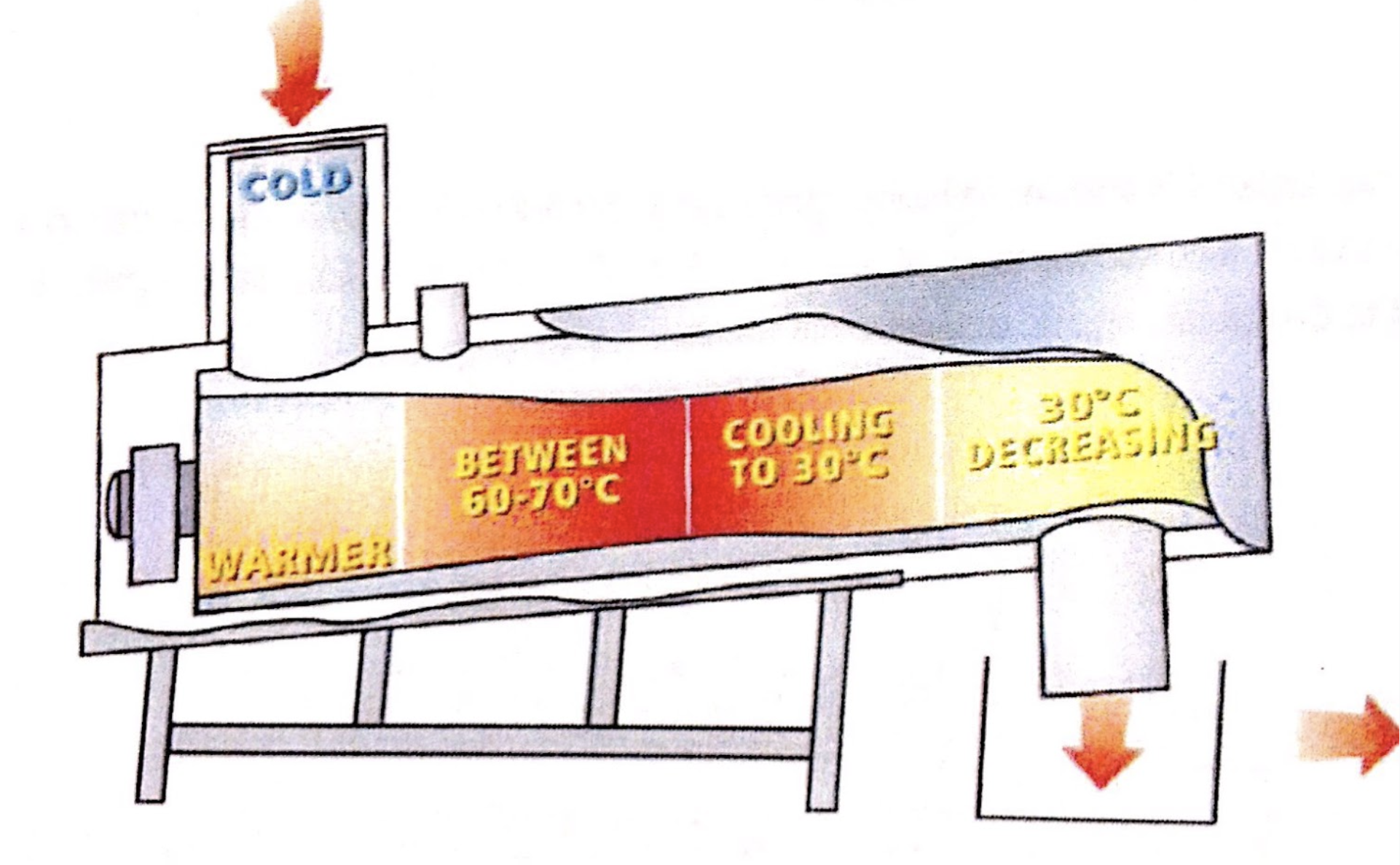 The Rocket
To reduce and recycle our waste at school, we compost leftover food from daily lunches into soil to be used in our gardens.
The Rooftop Solar Microgrid
Solar panels were installed on the roof of the R Block in the summer of 2017 and the electricity generated from them is currently used by six Grade Three classes and thanks to the capacity of our batteries, unused energy is used by our caterer for cold storage.