Debate Team Continues Winning Streak with Top Awards
March 2023
The ISF Academy Chinese Debate Team participated in several competitions and achieved many milestones this year.
Two junior teams won 3rd and 4th place in the Zongheng Cup held in May 2022. The Zongheng Cup is one of the most prestigious international school Chinese debating competitions, organized by Asia Speech and Debate Education Association (亞洲思辨教育學會) and Daystar Academy (啟明星學校). The competition has attracted over a thousand debaters from well-known schools in mainland China, the U.S., Singapore, Australia, etc., which was an excellent opportunity to enrich students' experience.
Zongheng Cup

Team 1, 14-16 age group

May 2022

CHEUNG Donna Kuen Tone

CHEUNG Damon Kuen Wai

SUN Junjun

QIU Clara

LAI Lucy

HUANG Julie

HUANG Danny

Zongheng Cup

Team 3, 14-16 age group

May 2022

CHEN Chung Ling Bauhinia

DONG Jieshuo

HAN Xuqian Ben

LIU Charles

TAO Terri Jinyi

Basic Law Cup

January 2023

YE Chloe

LI Xin Ze

DU Xinyan

​​SHI Sky

CHEN Matthew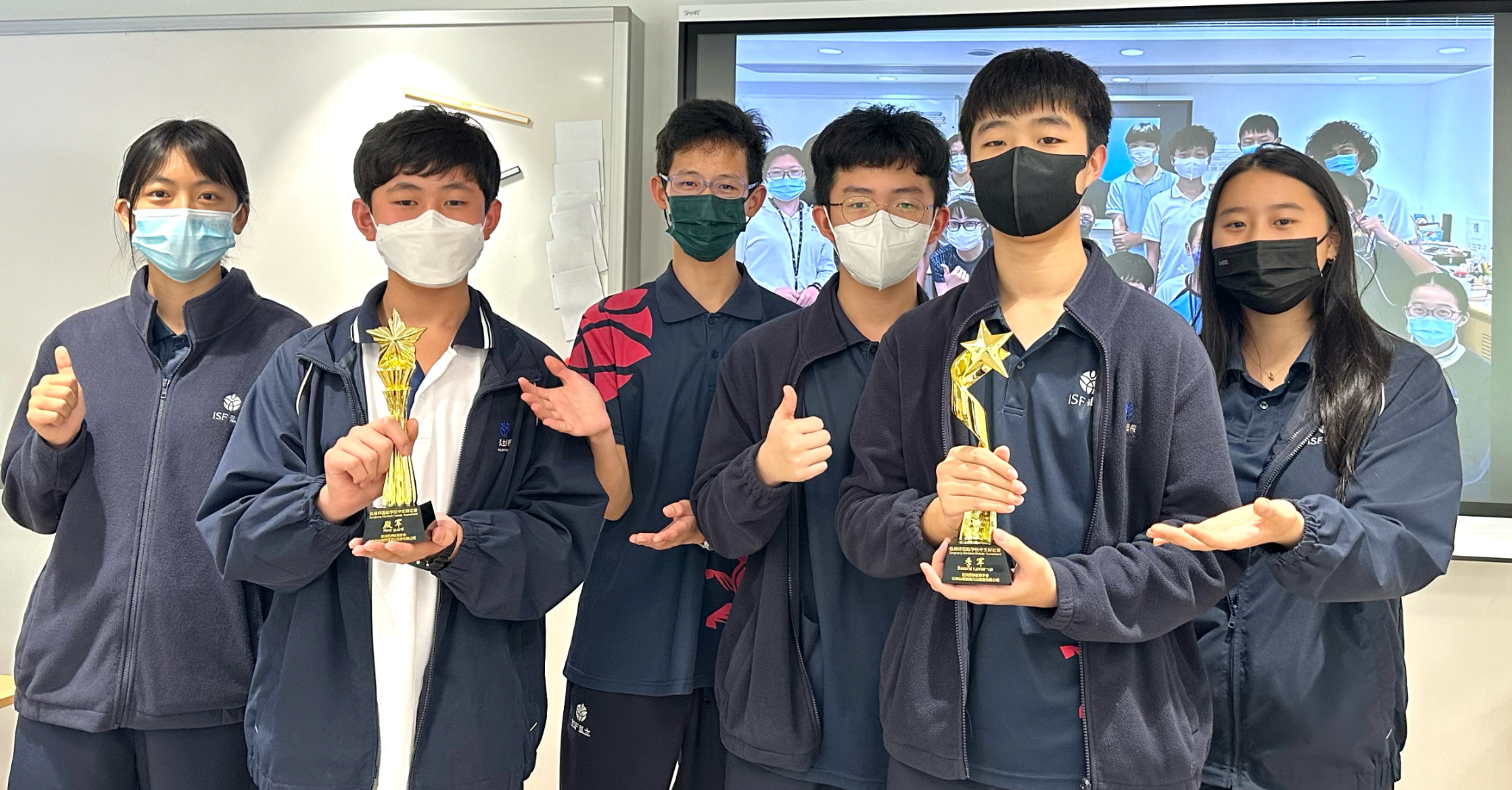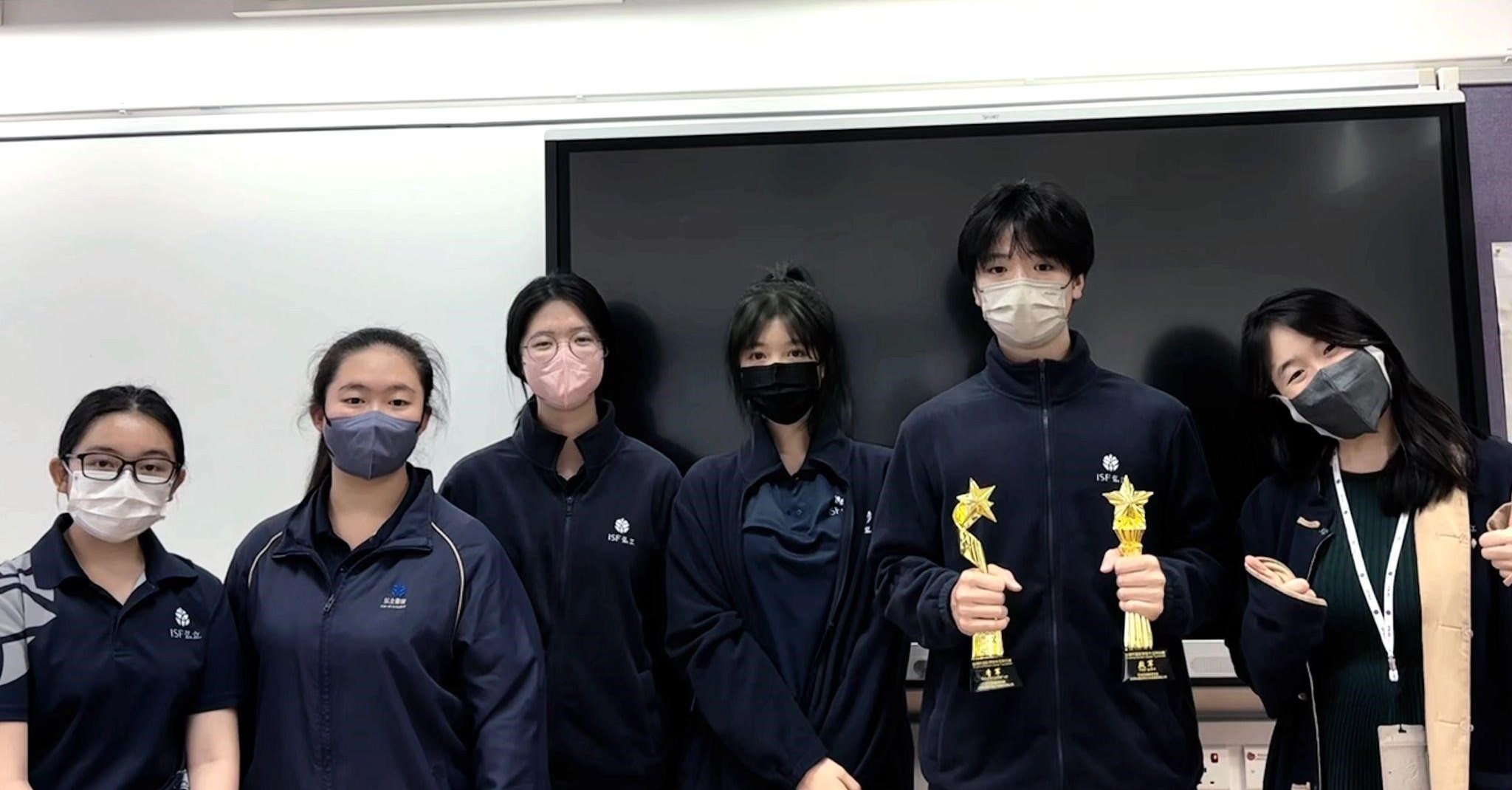 Besides, our newly joined team also made an impressive debut, winning 3rd place in Hong Kong Basic Law Debating Competition. It is also worth mentioning that LI Xin Ze, and DU Xinyan were honored as the best debaters.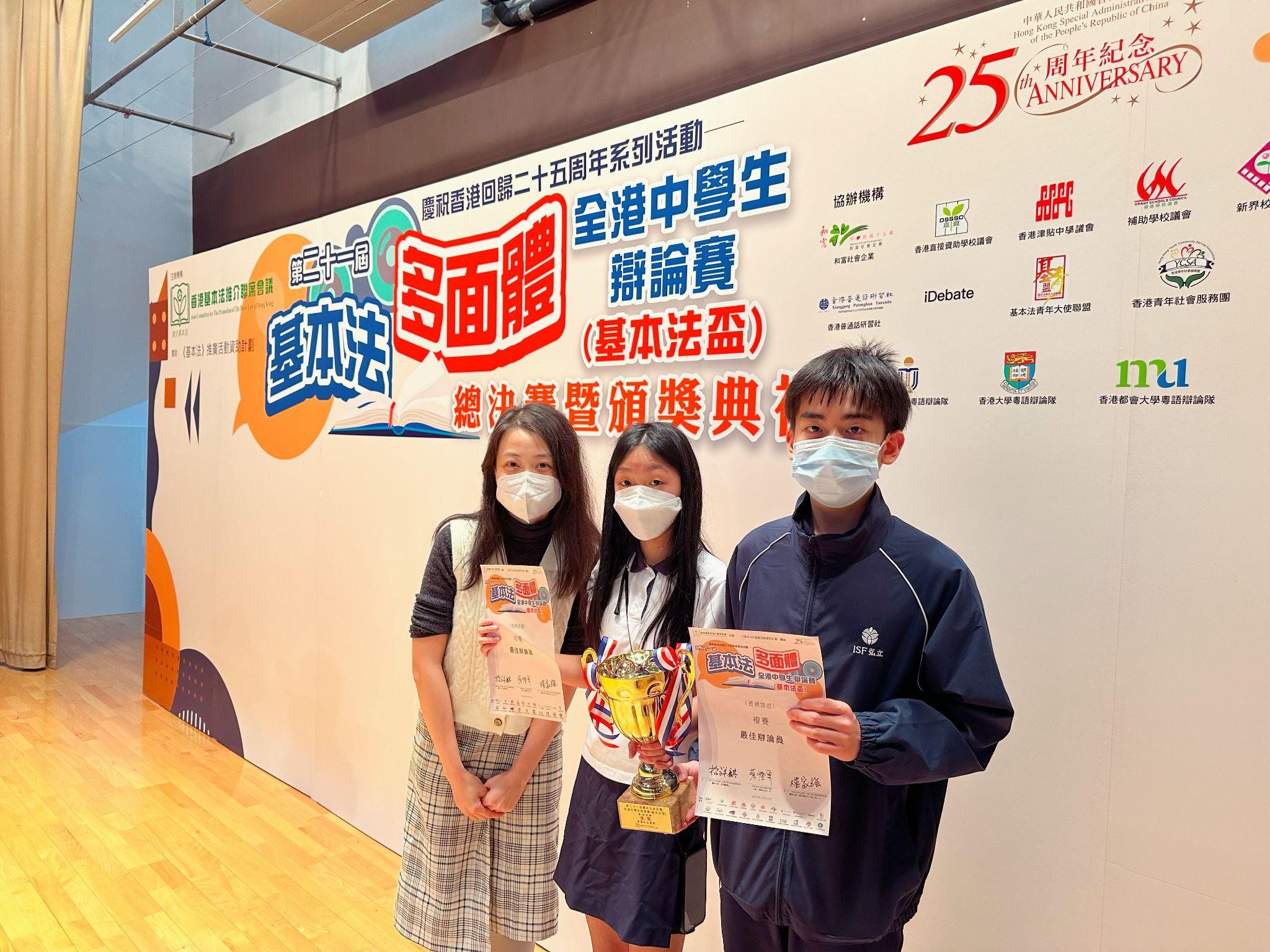 Congratulations to the team for the excellent results, and we would like to express our gratitude to coach GUO Renju, coach QIAN Yifan, teacher ONG Mei Tyng, and teacher WU Yue for their guidance and support along the way.