ISF Wushu Team Celebrates Triumphant Results
The 2021 Hong Kong Open Youth and Children Age Group Wushu Competition took place on December 5 at the Kowloon Park Sports Center main arena. The ISF Wushu Team participated in 34 individual events, winning six gold, five silver and five bronze medals. The team also received seven medals ranging from merit to the fourth positions.
This event is recognized as the most distinguished territory-wide Wushu competition for youth and children, and the bar was raised to the highest level this year with the youth contingent of the Hong Kong Wushu Representative Team among the contestants.
Amidst the pandemic, there were only individual entries in this year's tournament. With their extraordinary performance, students in the ISF Wushu Team even surpassed the Hong Kong representatives in some events to clinch gold awards, bearing testament to the ISF Wushu spirit.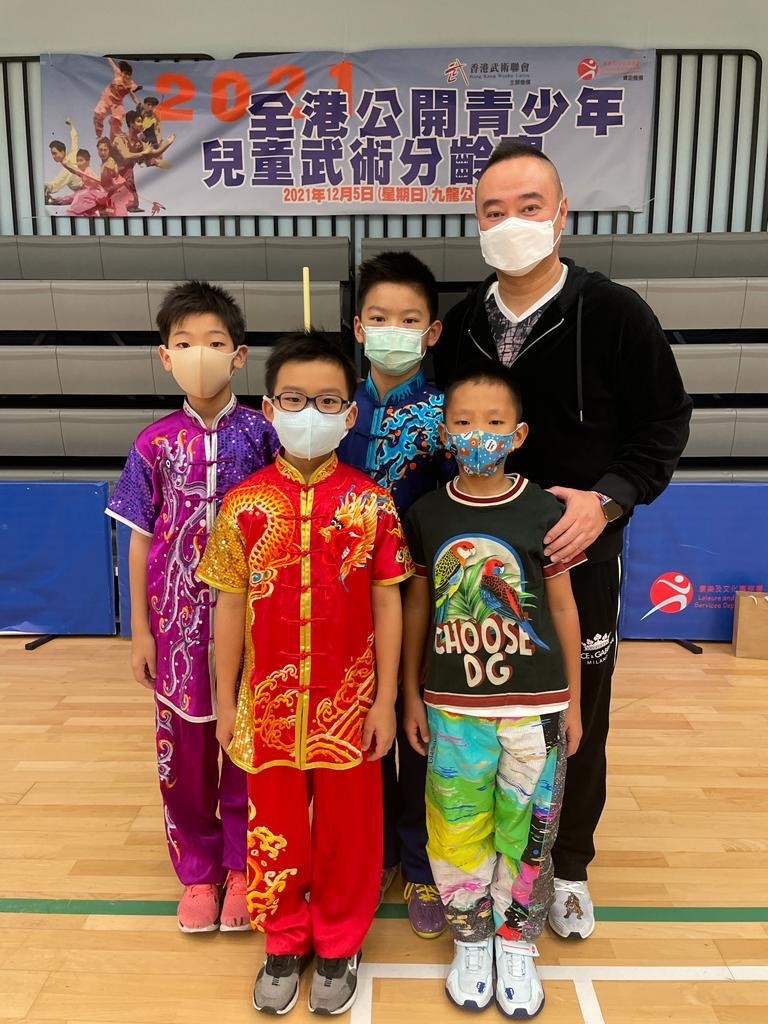 (From left to right)
Aiden CHAN (Grade 7) Junior Boys' Qiangshu – Champion
Ashton CHAN (Grade 5) Children Boys' Daoshu – Second Place
Alex HUI (Grade 7) Junior Boys' Gunshu – Champion
Conan YU (Grade 2) Children Boys' Changquan – Fourth Place
(From left to right)
Maya SHA (Grade 5) Children Girls' Changquan – Champion
Nora LU (Grade 5) Children Girls' Changquan – Fourth Place
Emma LIU (Grade 5) Children Girls' Nanquan – Third Place
Kay Li WAN (Grade 5) Children Girls' Gunshu – Fifth Place