Faculty Staff (Search Associates)
Administration and Support Staff
Job Title
Apply By
Assistant Manager, Communications and Community (Ref: C&C/AM/20220929_isf)
Feb 10, 2023
Details
Head of Internal Control, Risk and Assurance (Ref: IA/HOICRA/20230131_isf)
Mar 24, 2023
Details
Part-Time Administrative Assistant (Ref: FDO/PTAA/20220927_isf)
Mar 24, 2023
Details
Experiential Learning Coordinator (Ref: CCA/ELC/20230207_isf)
Mar 24, 2023
Details
Facilities Management Assistant (Ref: FMO/FMA/20230301_isf)
Mar 24, 2023
Details
Procurement Officer (Ref: FO/PO/20221206_isf)
Mar 24, 2023
Details
Chinese Research Center Intern (Full-time/Part-time) (Ref: SHCRC/I/20230216_isf)
Mar 31, 2023
Details
Foundation Secretary (Ref: HOS/FS/20230227_isf)
Mar 31, 2023
Details
Swimming Instructor (1-year Contract) (Ref: CCA/SI/20230313_isf)
Mar 31, 2023
Details
The Independent Schools Foundation, the Academy and The ISF Pre-School are committed to ensuring safety and well-being of our students. We hold high standards of recruitment practices with specific attention to child protection.  All applicants must be willing to undergo relevant background checks and screenings.
Remuneration will commensurate with qualifications and experience. We will offer an attractive benefits package including medical, life insurance, and opportunities for professional development and continuing education to the right candidate. Please submit your application by completing the Application Form, Reference Check Statement which could be downloaded from our website together with Full Curriculum Vitae and Covering Letter. Please quote with our "Reference Number" by email to career@isf.edu.hk.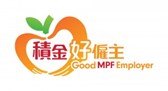 Personal data is collected for employment purposes only. For inquiries, please email career@isf.edu.hk.