Welcome to 2021!
Jan 15, 2021
For many of us, the arrival of a new calendar year offers respite from the relentless disappointments of the year just ended and the earnest hope that next year will be different in some important ways. For me, the new year has started a little unusually. I am usually 'on the road' at this time, recruiting new teachers and building relationships with key universities and colleges in different parts of the world. Happily, this essential work continues, but in virtual form.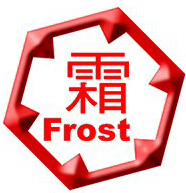 For those who look for signs, there has indeed been a change in the 'air' with the arrival of intense cold over the past few days (by Hong Kong standards at least!). We are reminded of the changing of the seasons. The frost warnings, an unusual occurrence in Hong Kong, have prompted all of us to bring out our rarely-used winter garments to keep the cold at bay. Oddly, some find great comfort in the falling mercury; they revel in the experience of feeling a little chilly.
Change is also clearly evident in our teaching and learning at the start of 2021. Now only two weeks into the new year, school operations have already undergone some important symbolic modifications with the resumption of some face-to-face classes across Primary School and Secondary School, from Grade 1 to Grade 12. While the arrangement may look a little unusual, we have been constrained by government policy in our options for this resumption of onsite teaching. Our chief objective has been to offer all those students who are permitted to return to school an opportunity to come to school for direct interaction with their teachers and class mates. Younger students are only permitted to attend school in the morning; a limited number of Secondary School students are permitted in the afternoon. Our youngest students in Pre-School and Foundation Year have had to continue their classes online. The total number of students permitted on campus at any one time is also limited by government policy.
Many are anxious about the new year and what it means for education around the world, particularly for those students coming to the end of their time in school. We have already received news of the cancellation of some public examinations for senior students in other parts of the world. We do not know yet if external IB examinations will be held for the Class of 2021, but we have made every effort to ensure that they are well prepared for those assessments that are handled by our school. We also have great hopes for the future for these students. They continue to receive offers from prestigious universities and colleges across the world – now in excess of 100. The scholarship offers have been similarly encouraging – and generous!
Some may see these few weeks in January as something of a lull between the 'new years' we celebrate in our community each year.
In fact, each day, and each hour is precious, not to be wasted or handled carelessly.
We trust that the time we do have together over the coming weeks, virtually or actually, will be educative and constructive. As we resume some classes at this time, I look forward to seeing many of you at the front gate as we cautiously and carefully enter 2021 with hopes tempered by recent experience, but nevertheless renewed.
Dr. Malcolm Pritchard
Head of School