Keira Winter
I can't really remember the last time we had time! Finally, we have some time, in the short term, being able to go where you want to go, have time to do things we like… I think I want to spend more time outdoors just enjoying, absorbing everything.
Without consciously know, ISF has shaped the way we think. When I have conversations with people outside of the school, like with my parents, I surprise myself sometimes that I have developed values and understanding from the environment I've grown in. I've always thought of the school as a bubble as I have been here for so long. On the contrary, the education has made us more intellectual, and definitely more aware. We've grown up to be able to have deep intellectual conversations on global awareness and public affairs that broaden our understanding. We're even able to have those discussions in different languages. Having a conversation after class with our Chinese teachers is different from it with our English teacher, and that also fosters diversity and open-mindedness.
We're very lucky for being in a relatively small cohort of like-minded and open-minded individuals, sharing a lot of experiences. We've learned to subtly comfort each other.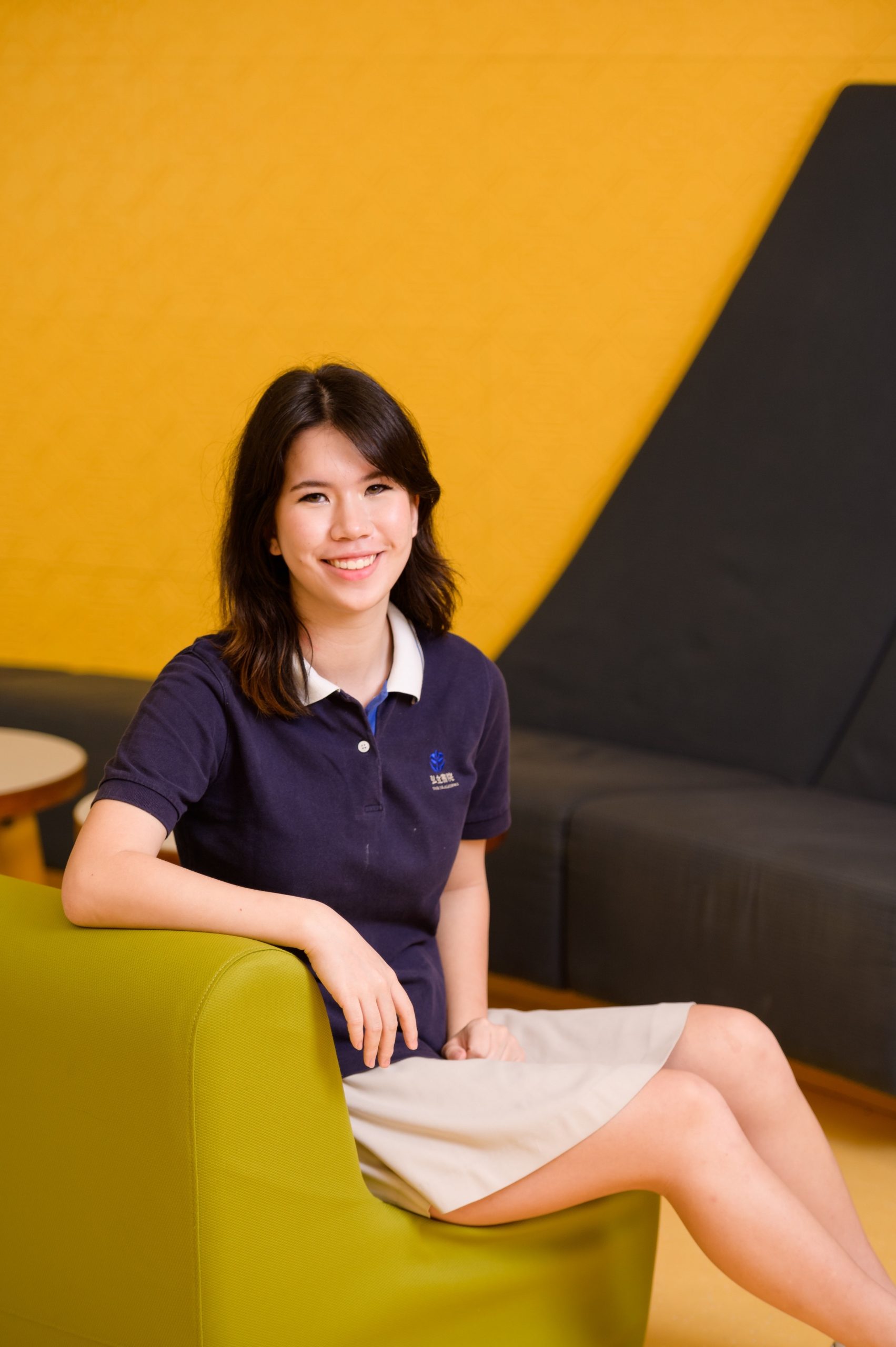 Keira Winter
University College London, University of London
Major in Philosophy and History of Art