ISF Secondary Students Named Champion in City I&T Grand Challenge 2021
Congratulations to our team of Grade 11 and 12 students who clinched the top prize in the Secondary School category of Hong Kong's inaugural City I&T Grand Challenge! Organized by the Innovation and Technology Commission and the Hong Kong Science and Technology Parks Corporation, the competition acknowledged and celebrated the league of future innovators in pioneering I&T solutions to enhance daily lives of Hong Kong people.
Led by Spencer Lee, Gabriel Yu, Stephen Jiang and Matthew Wong, the ISF Team comprised of 15 like-minded students. With a unique perspective and sensitivity to care for the neglected elderly population, the students invented their winning mobile application TapSpeech, under the "social connectivity" theme, to enable verbally impaired seniors to communicate seamlessly with caregivers by touch-activated commands and emotion prompters.
This original app that began with a personal and genuine objective to help the elderly at home, soon escalated to become a team initiative and intuitive tool re-engineered to fit for vying in the City I&T Grand Challenge, which was announced after the app was conceptualized.
Under extremely challenging timeline, the ISF team demonstrated exceptional collaboration and ingenuity, playing to the strengths and passion of each member, to complete the submission against over 740 territory wide entries.
At the Grand Pitch on October 15, ISF students presented among 24 finalists to a judging panel of nine representatives from the government, industry, academic and research sectors, as well as an audience of over 600 guests. The ISF Team emerged as champion after this remarkable feat, winning the top award of HK$40,000 as seed funding to carry TapSpeech eventually to full implementation for public use and integration into elderly homes.
In addition to the strong team spirt, extraordinary foresight and entrepreneurship, our proud winners attributed their motivation and success to the mission and values ingrained through their ISF learning journey of over a decade. They have excelled as independent thinkers with a balanced global outlook, believing in equality and rights of each member of the society, striving to act and aspiring to create a better world.
The ISF team
Grade 12:
Chadwick Or, Edward Ng, Gabriel Yu, Sally Song, Stephen Jiang, Spencer Lee
Grade 11:
Anson Tsang, Hanna Sun, Jacob Luke, Jared Tung, Jasmine Leung, Jasmine Yang, Matthew Wong, Walker Chak, Wesley Chui
ISF Team leaders received top prize from HKSAR Chief Executive Carrie Lam at the Grand Pitch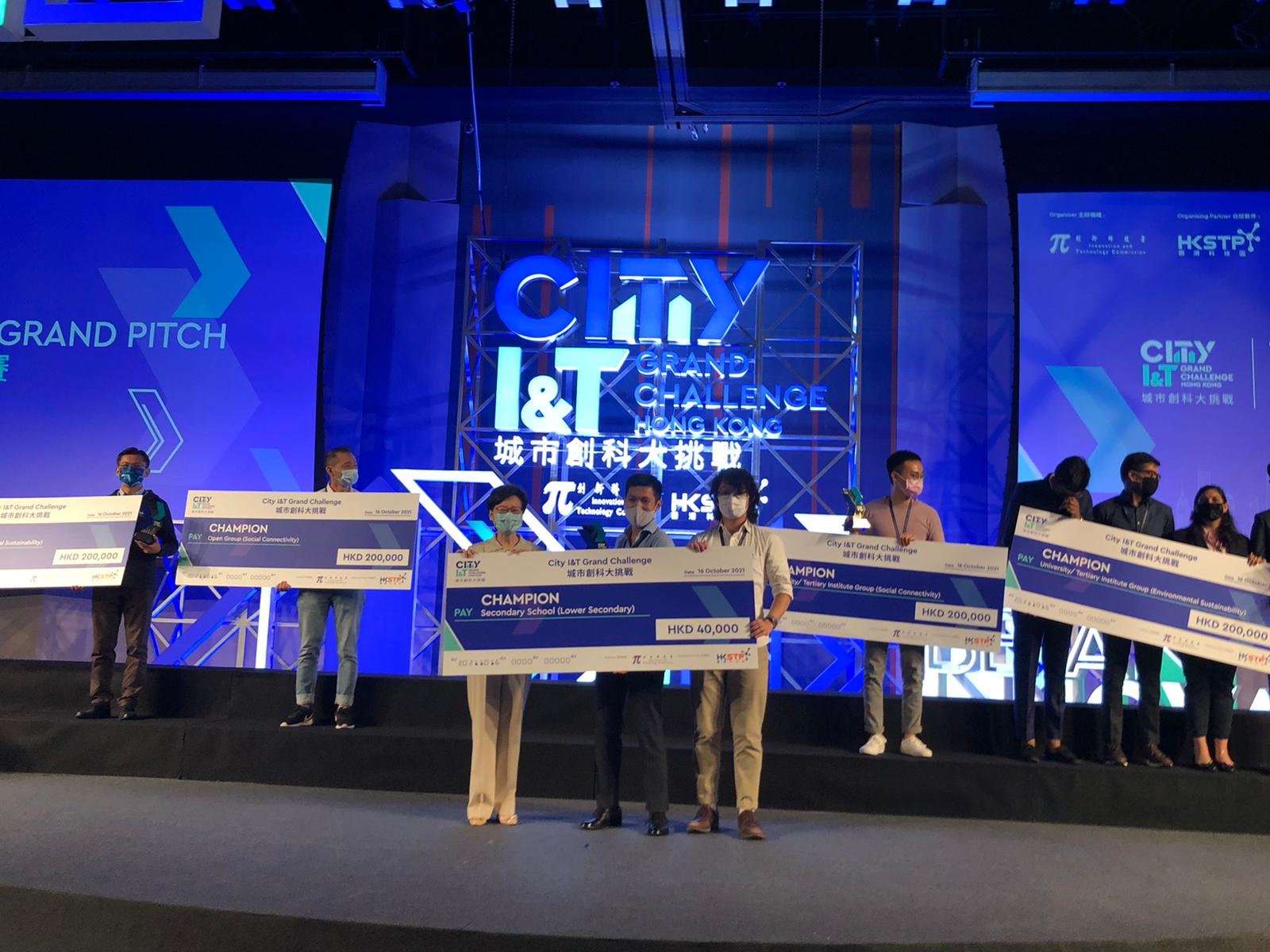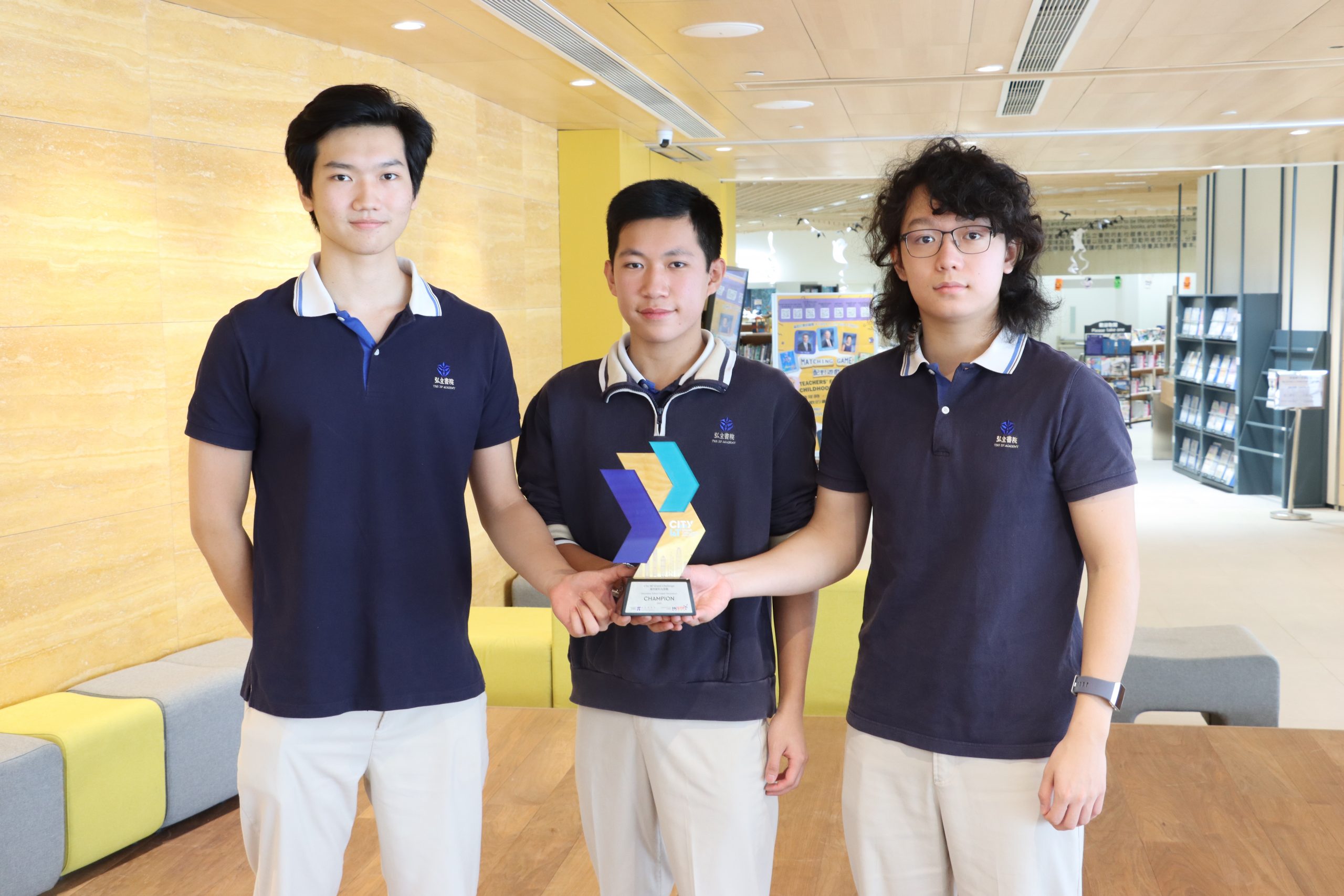 Team leaders Stephen Jiang (left), Spencer Lee (middle) and Gabriel Yu (right) expressed gratitude and dedicated the award to all members of the ISF Team
ISF Team Members , innovators of TapSpeech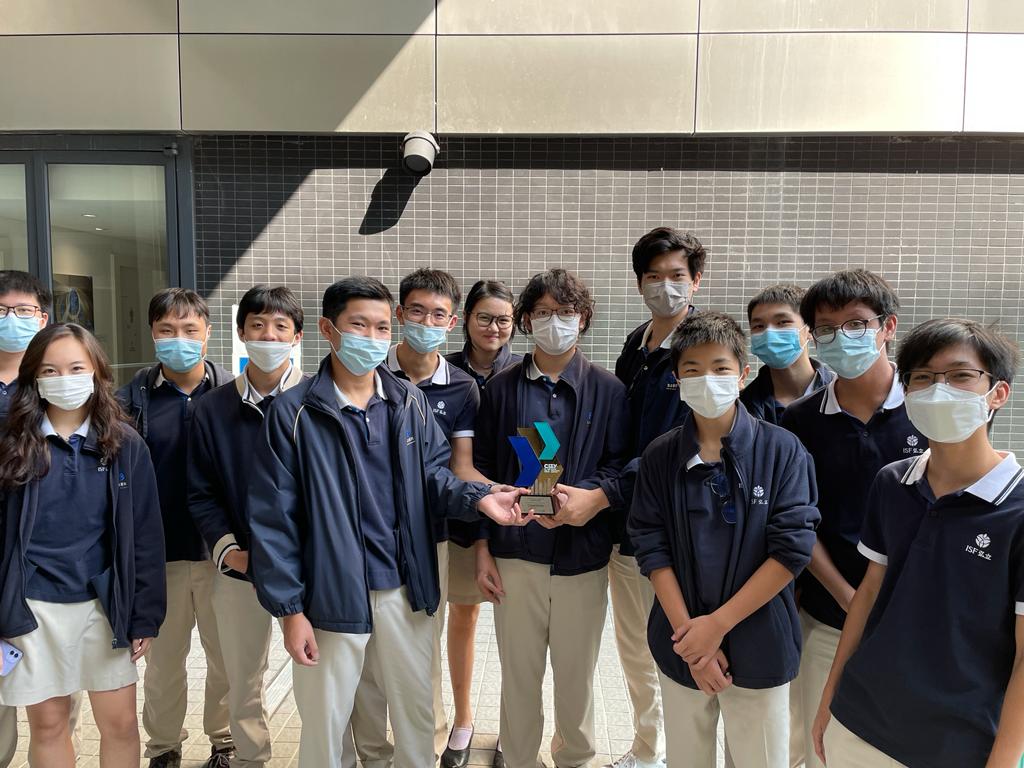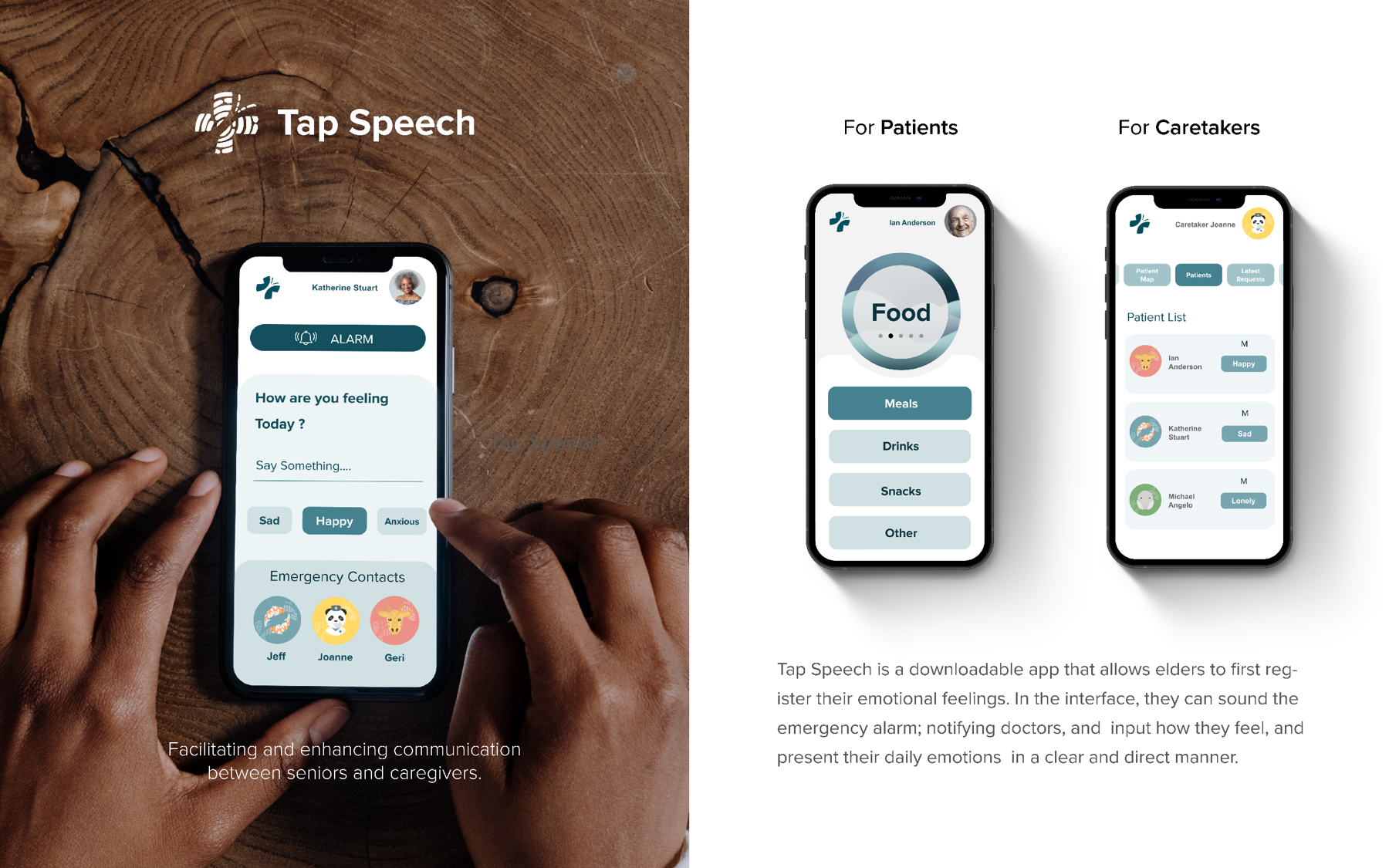 Introducing the TapSpeech mobile app