ISF Wushu Team earned accolades at the 2022 Golden State International Wushu Championships
2022 Golden State International Wushu Championships
Following some brilliant results at the IWUF Wushu Taolu Virtual Competition in 2021, ISF wushu athletes kept moving this summer, with 23 members from the ISF Wushu Athletic Honors Team and 50 from the ISF Wushu Team entering over 230 individual and group competitions in the 2022 Golden State International Wushu Championships, a major worldwide tournament held for 13 consecutive years. This year, both in-person and online contestants were invited, and the ISF teams submitted hundreds of videos recording members' routines and performances in the Wushu Practice Room on campus.
Results arrived with astounding wins for ISF.  The Wushu Athletic Honors Team has proven dominant performance with an impressive tally of 53 gold medals, 15 silver and 3 bronze out of 71 individual competitions. In the selective three group entries, the Honors Team topped with two gold and one silver. Putting the extraordinary accomplishment into perspective, the team has attained over 15 more golds than last year in fewer entries.
Our 50 Wushu Team students rounded up 153 individual competitions across different age groups with equally staggering results of 71 gold, 45 silver and 37 bronze. In 11 group matches, they came first and second in three of them respectively, while finishing third in five other items. The robust potential in our young wushu athletes is promising us a leap of improvement and achievements in the years to come.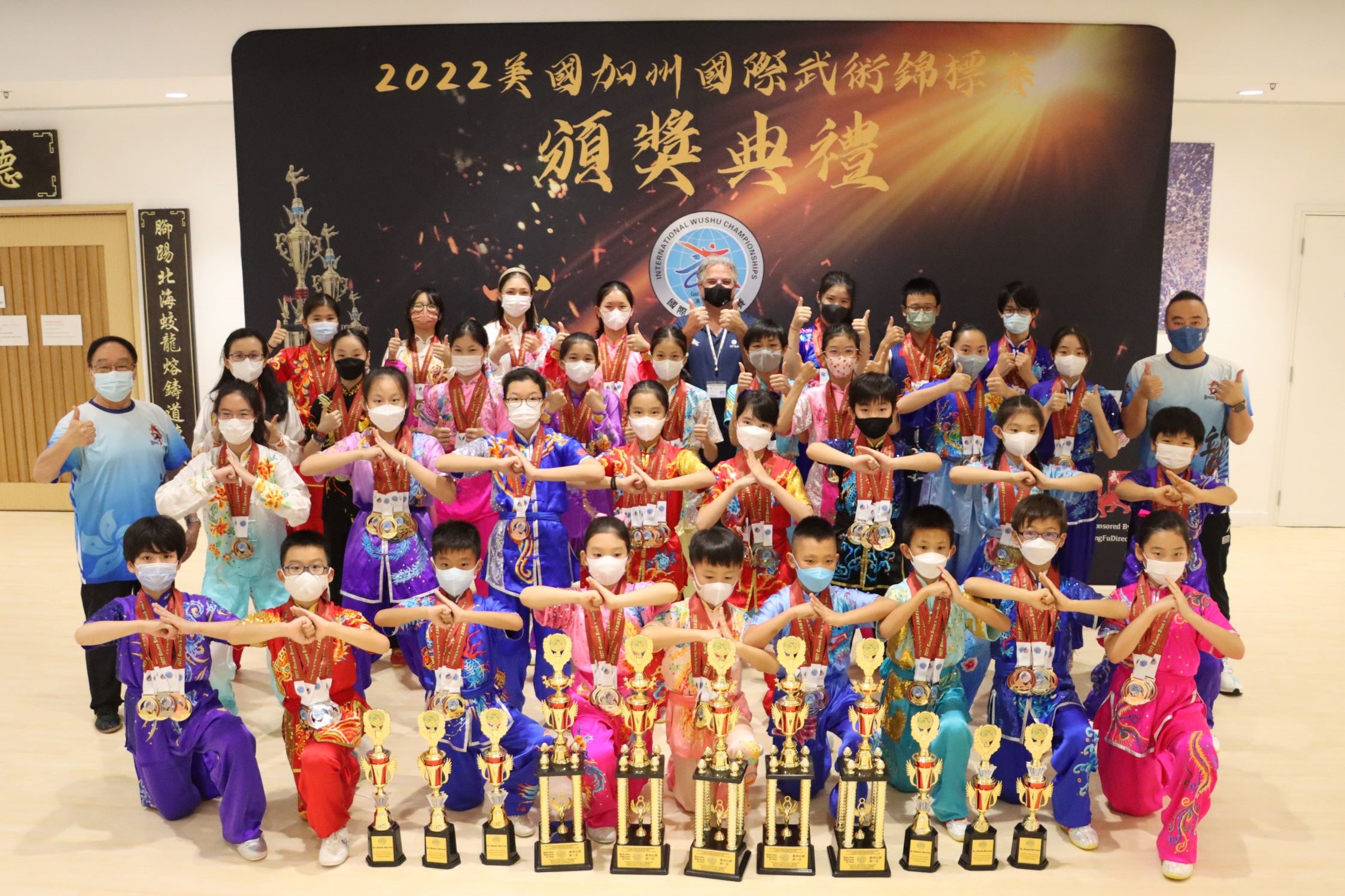 8th World Junior Wushu Championships
Amongst our wushu elites, twelve are trained under the head coach of the Australian National Team. Our six medalists from last year will be joined by another team member this year to make a league of seven for Australia in the 8th World Junior Wushu Championships from December 2-10 in Jakarta, Indonesia. After two years of seclusion, our wushu athletes will finally travel overseas to present this beautiful form of Chinese martial art in front of a truly international audience.
These seven ISF students have been honorably selected by Kung Fu Wushu Australia (KWA) to compete for the nation. KWA is recognized by the Australian Sports Commission as the official apex body governing kung fu and wushu in Australia. It is also a member of the International Wushu Federation (Beijing) and the Oceania Kung Fu Wushu Federation.
Gaining entry to the national team is testament to the world-class wushu mastery of our students, and a nod to the unique educational and cultural identity of ISF. This international recognition is the culmination of years of effort ISF has poured into the traditional Chinese sport of wushu.
Our athletes will compete in the following categories: