ISF Crowned Champion in the Junior Netball League (JNL) 2021-22
As the league resumed for the Autumn season, the ISF girls' netball teams returned delightfully to competitive playing. This competition has presented an invaluable opportunity to apply the skills that the student-athletes have been working hard to cultivate during training. The students have made significant progress and it is fantastic to see the developing camaraderie among the teams.
We are excited to share that ISF Phoenix won the Divisional Final held on December 4 and was crowned champion of the JNL Autumn Season – U12's Pool B.
From the very first match of the season, ISF Phoenix displayed dedication, enthusiasm and the tactics necessary to secure a position in the Finals, which proved to be a riveting game with ISF Phoenix taking an early lead only to see it disappear in the final quarter. Our mid court players worked hard and our shooters were 'ablaze' with some fabulous mid-range shots. Our student-athletes held their nerves with determination and concluded the game with a well-deserved 10:6 win. The team will now be promoted up a Division.
Thanks to the ISF teams for their great effort! We look forward to their zealous performances in the coming season.
Phoenix: U12s – Champion
Dragons: U14s – 4th place
Coyotes: U14s – 5th place
Qilins: U16s – 6th place
Griffins: U19s – 4th place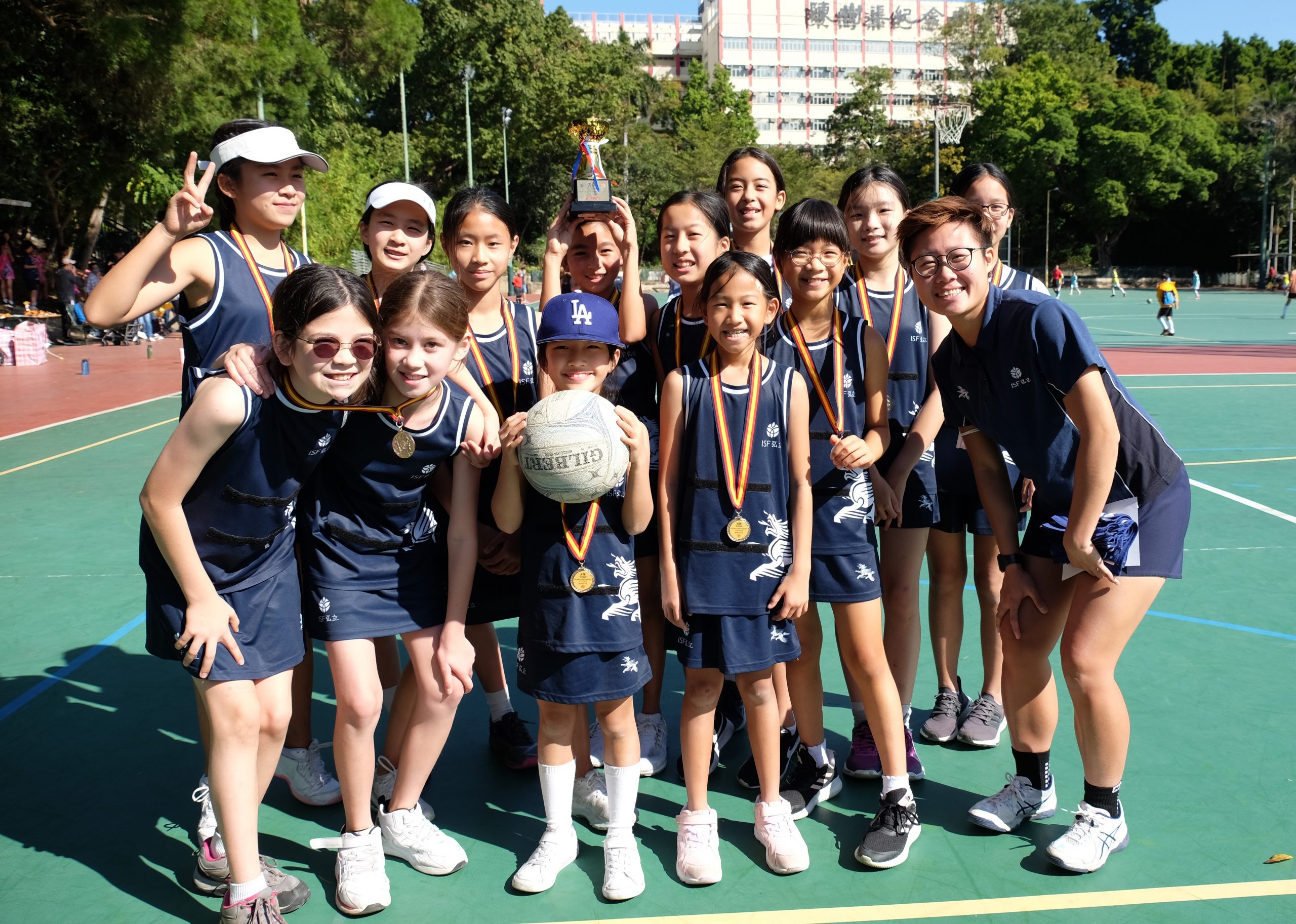 ISF Phoenix: U12s – Champion
(From left to right)
Back row: Rebecca TOCCO, Naomi CHEW, Emma YAU
Middle row: Lisa CHAN, Cheryl XU, Jacqueline CHUNG, Riya MITERA, Gabby GONG, Sophie CHEN, Coach Tang
Front row: Sabrina KNIGHT, Jasmine VENVILLE, Daniella MA, Morgan CHOW