Sensational Results for ISF at Inter-school Swimming Competition
The summer holidays have officially begun but the athletes at ISF are far from taking a break. The temporary school suspension in Spring hasn't broken the momentum of our swimmers. Catching up much of the lost time in training and competitions, our athletes have once again proven their best at the latest major swimming meet.
It was a triumphant day on June 22 for the ISF Aquatics Team at the Inter-school Swimming Competition organized by the Hong Kong Schools Sports Federation. The school team was represented by 8 girls and 17 boys from Secondary, competing in Division 3 of Hong Kong Island. It was a showdown in the pool of Kowloon Park, where our swimming elites were watched and cheered on by their team mates, an excitement we have missed for long.
We were proud to round up the competition sweeping awards in both individual races and overall wins. Our gratitude and admiration go to the coaches and all our students for the relentless positivity, determination and effort that have sustained their prowess throughout the pandemic which has significantly reduced their time in the water.
Congratulations to the ISF Aquatics Team!
Medals
Gold: 7
Silver: 8
Bronze: 8
Trophies
Girls
C Grade Champion
B Grade Fourth
Overall Third
Boys
A Grade Champion
C Grade Second
Overall Second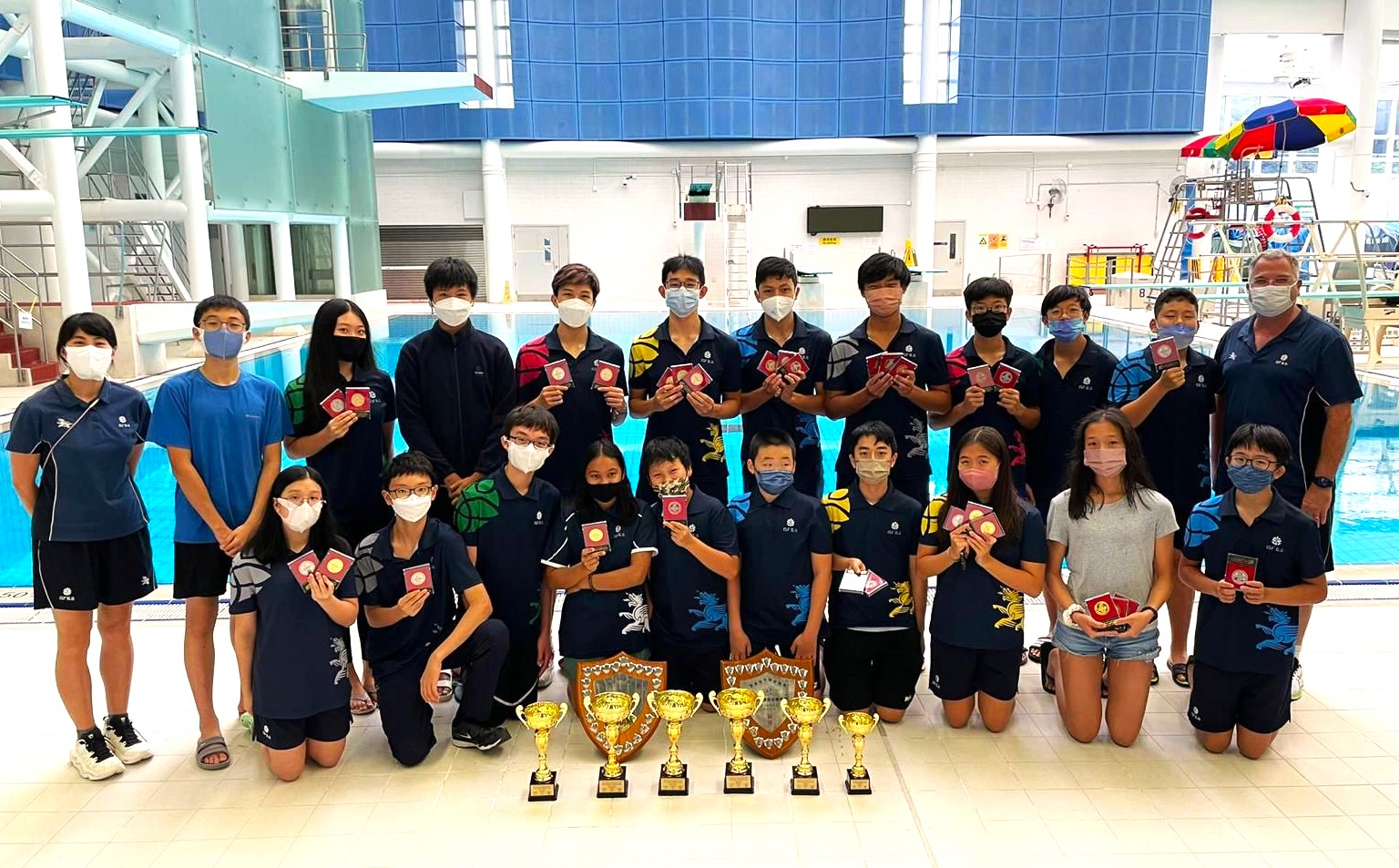 ISF Aquatics Team
(From left to right)
Back row: Coach Florence, Derrick ZHANG, Odessa CHAN, Marcus LAW, Eden CHEUNG, Hong Yi LU, George WYATT, Ethan TONG, Kaden GAN, Eric HONG, Thomas KWOK, Simon JOYCE
Front row: Syrene LAW, Max HUO, Alex FANG, Chloe ANNAMUNTHODO, Tyler KWOK, Ethan YANG, William CHEN, Gisele YEUNG, Shanlan SHI, Jun Yan MOK