A Welcome Return to Experiential Learning: ELP 1
Oct 28, 2022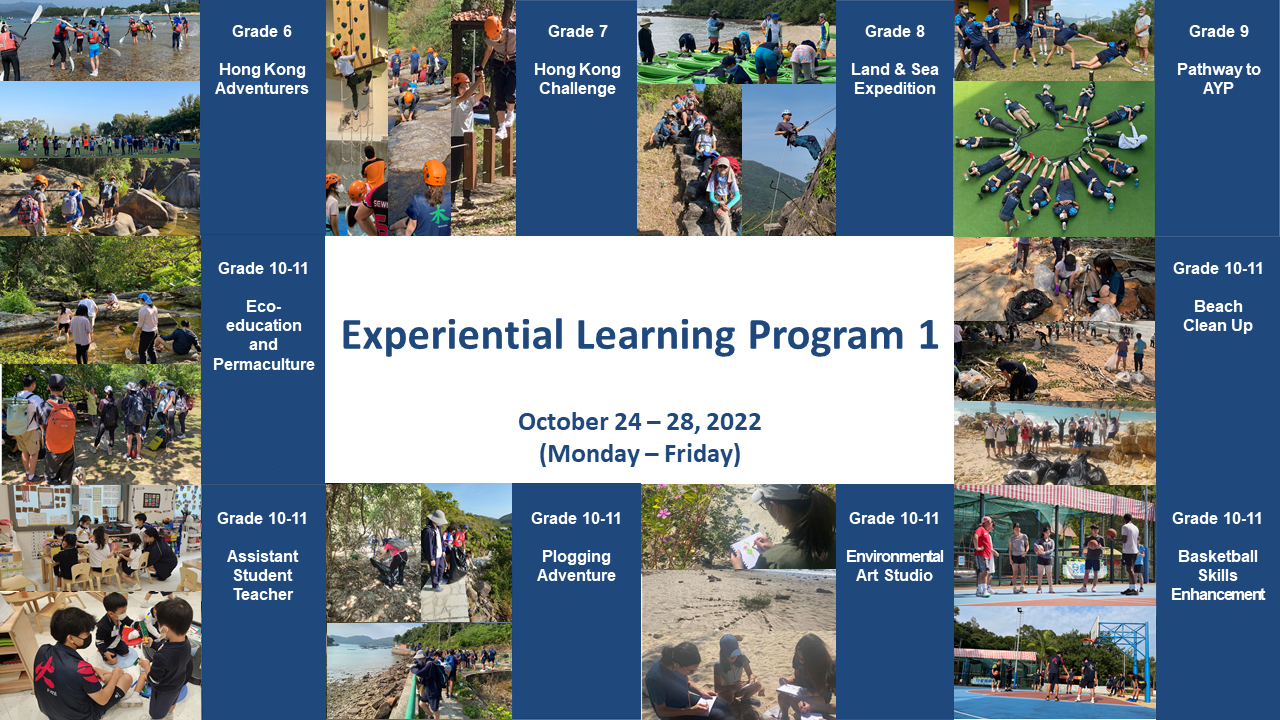 This past week, students, teachers and support staff from Secondary School have been 'in the field' for the first of our Experiential Learning Programs (ELP) for the 2022-23 Academic Year. It is pleasing to be able to plan and implement this core learning program without the looming risk of class suspensions that have cast such a shadow over ELPs in recent years.
The range of activities is truly impressive, ranging from environmental action, adventure, permaculture, and visual arts, through to skill development in service, leadership, kindergarten teaching, and basketball. Students have honed skills that challenge them both physically and mentally, including abseiling, high ropes, gorge trekking, kayaking, researching, painting, sculpting, and teaching. The locations for each ELP are as varied as the activities themselves, stretching across the entire Hong Kong Special Administrative Region, including Sai Kung, Lantau, and even the ISF Pre-School in Kennedy Town!
The following images offer just a glimpse into the rich experiential learning undertaken by ISF Secondary School students over the past week. Students in Upper Primary School will follow in early November. As is the case in all ELPs, it is the unique learning experienced by each learner during the program that stands as the ultimate outcome. Returning students will no doubt be ready to share their stories with family and friends over the weekend and in the coming weeks!
If a picture is indeed worth a thousand words, an inspiring experience is truly worthy of a volume in the life story of each learner, please enjoy!
Dr. Malcolm Pritchard
Head of School