Qilin Cultural Lecture Hall
Dr. Gao on Chinese Learning Lecture
January 13, 2022
Dr. Gao shared with parents and teachers in an international education context: How to learn Chinese effectively by understanding its uniqueness? What approaches and methods should we focus on during the learning process?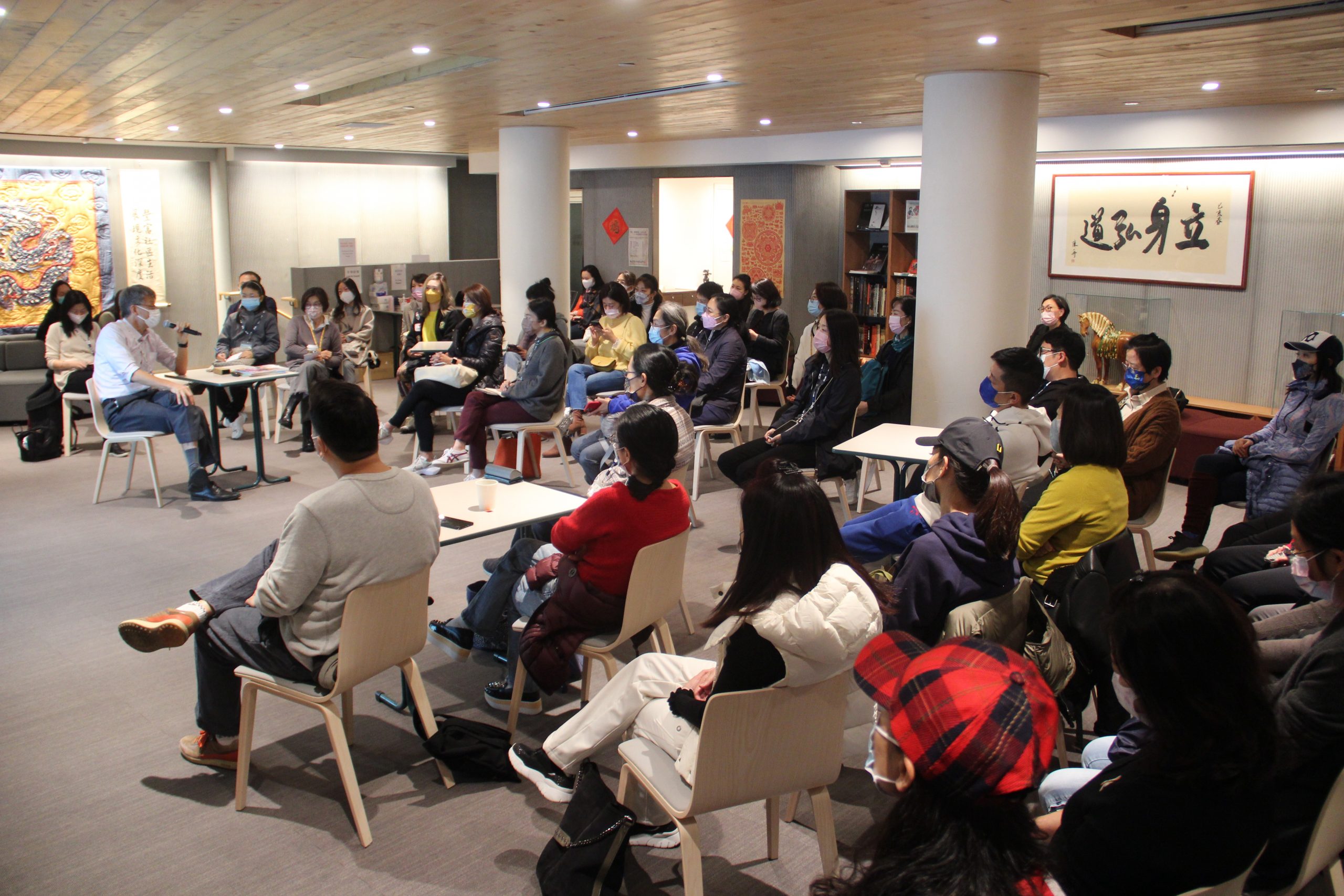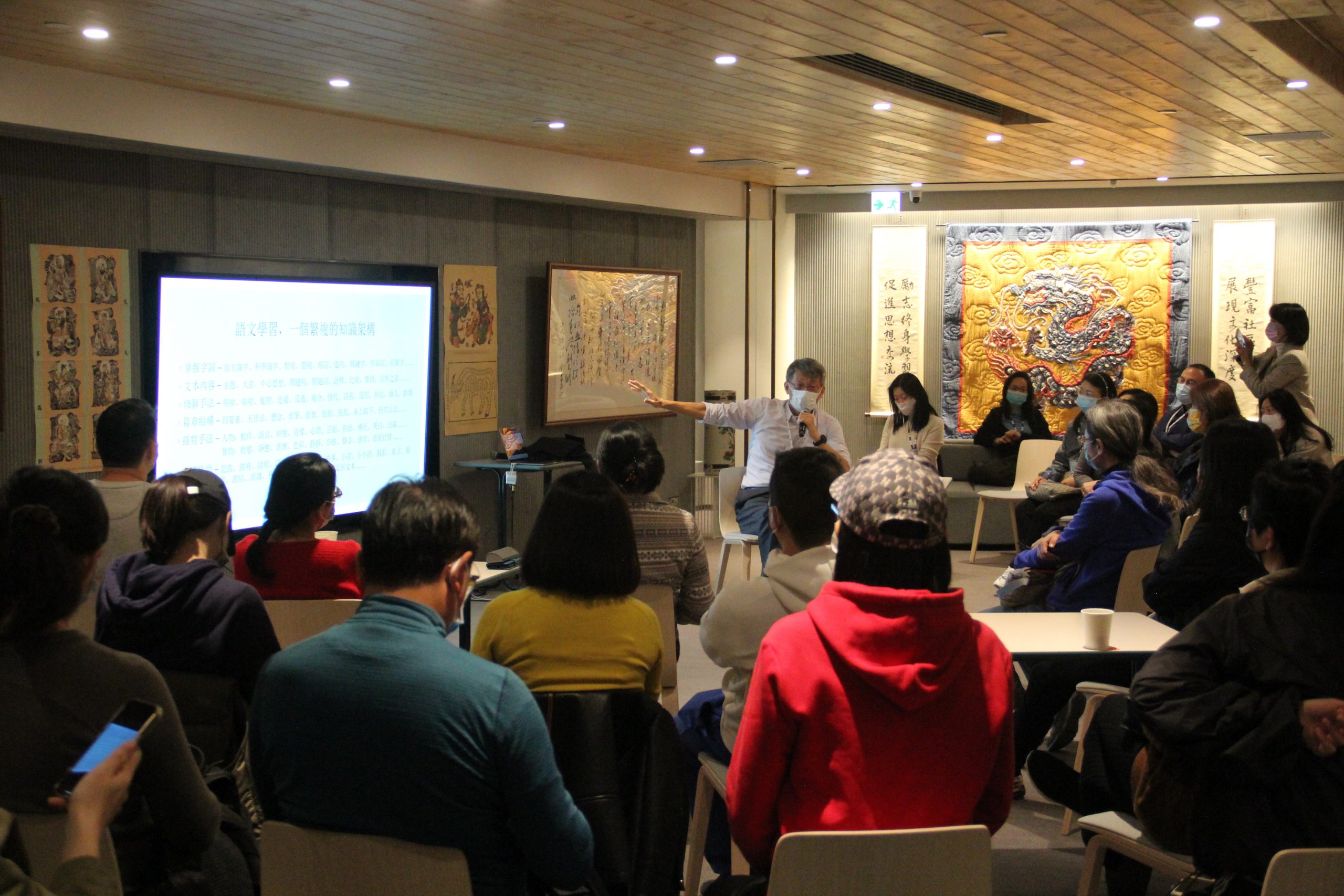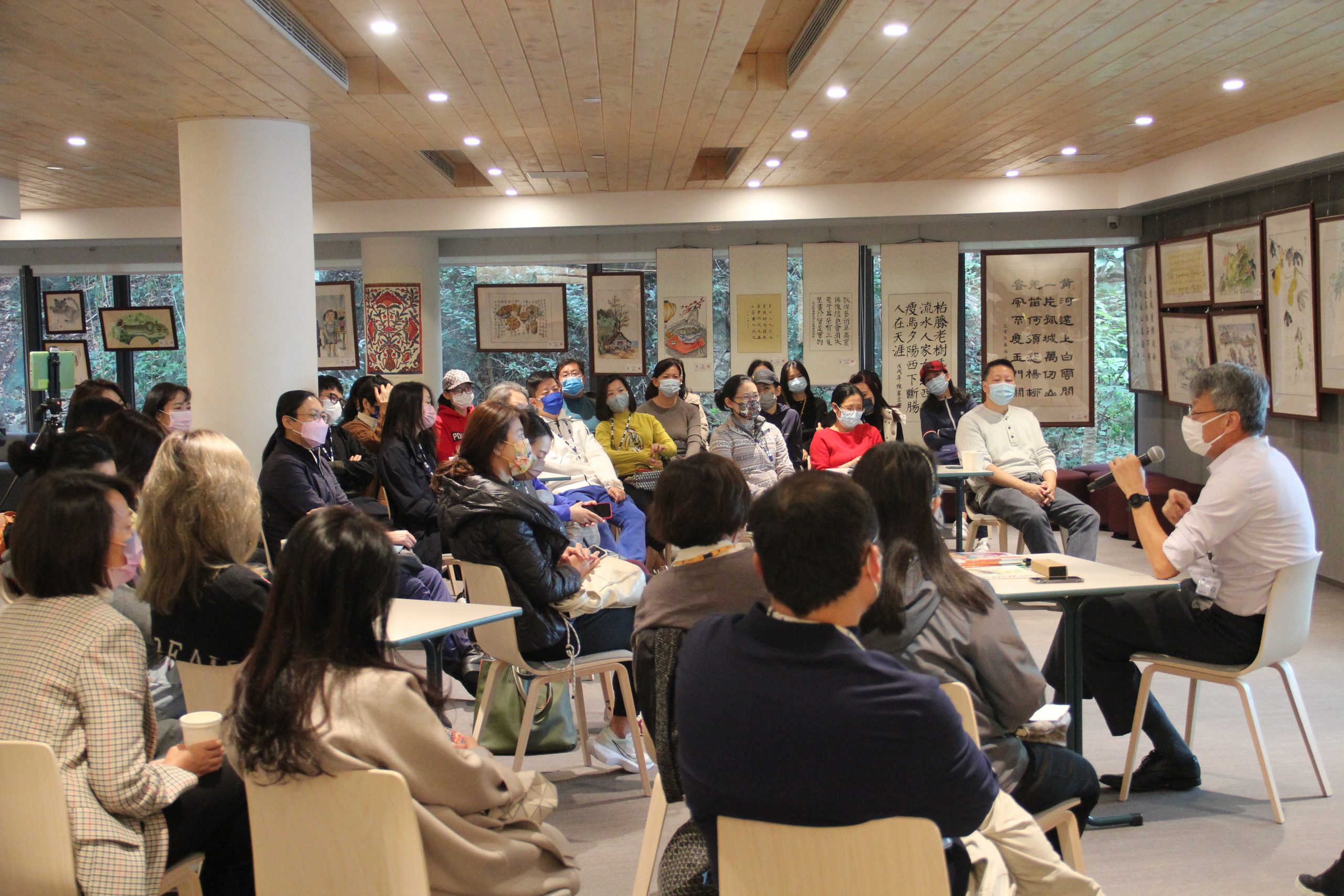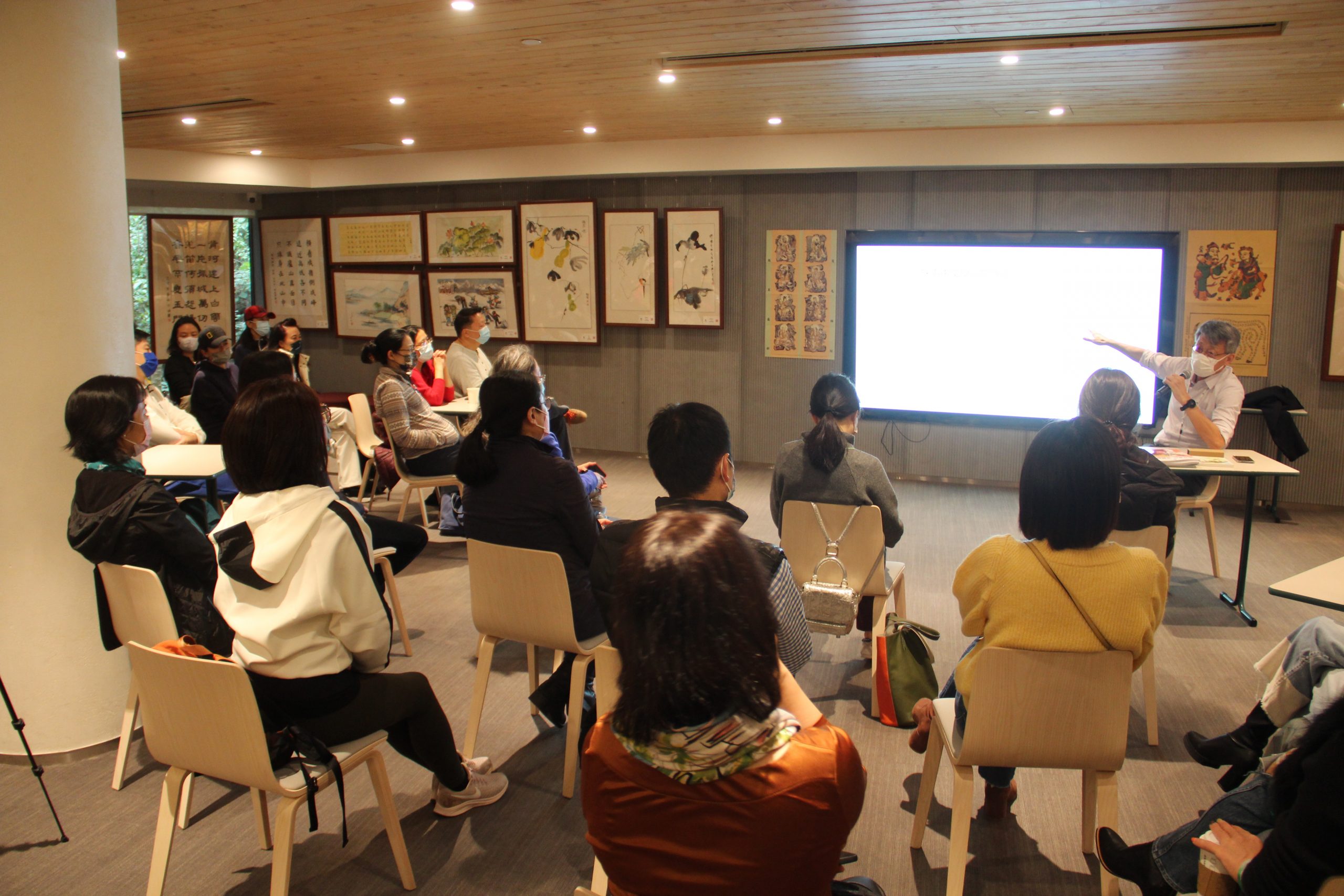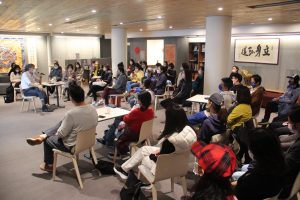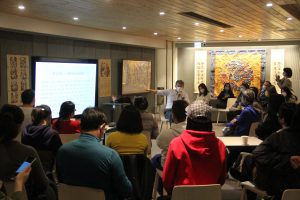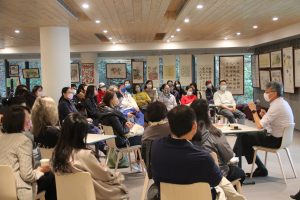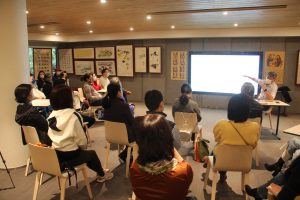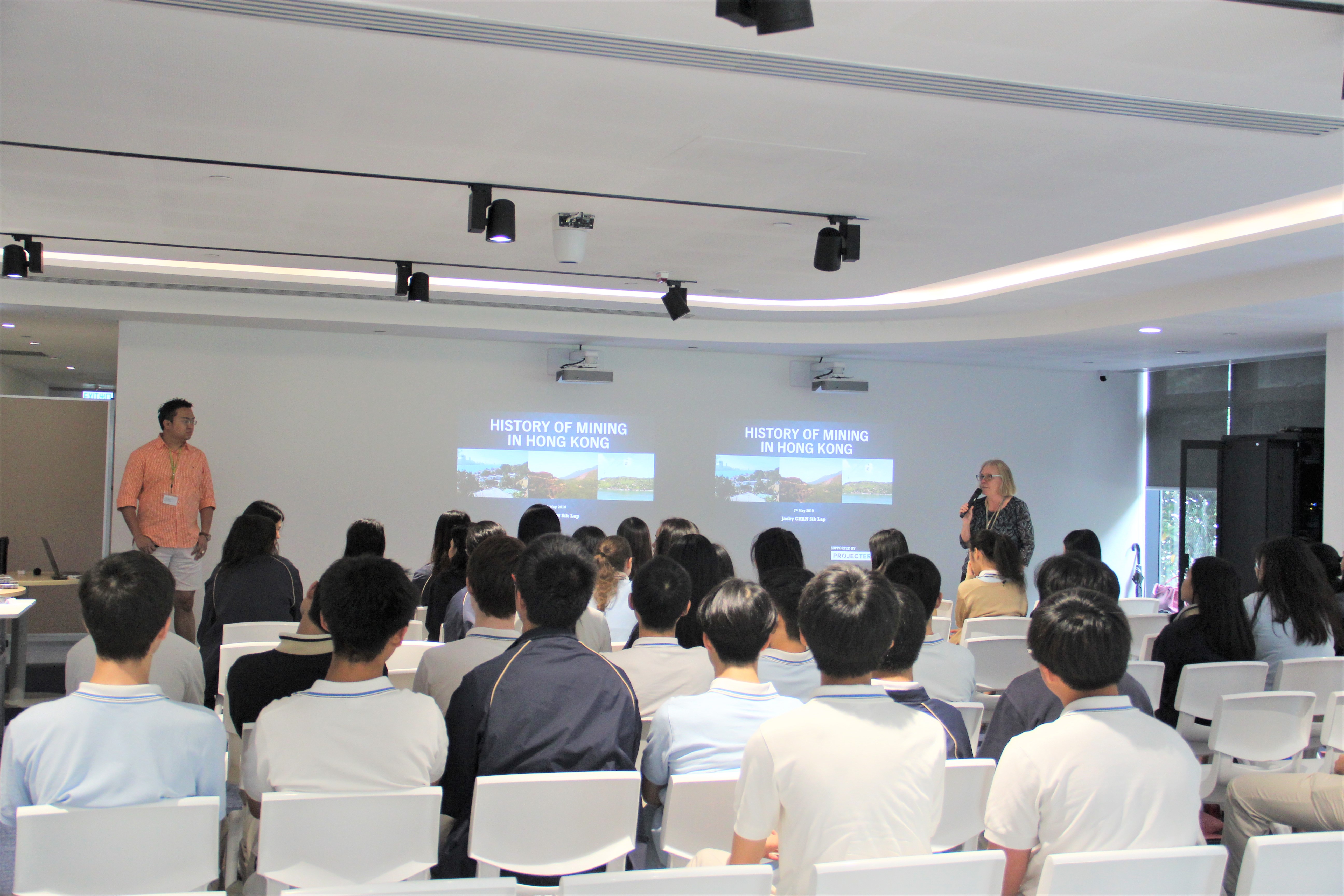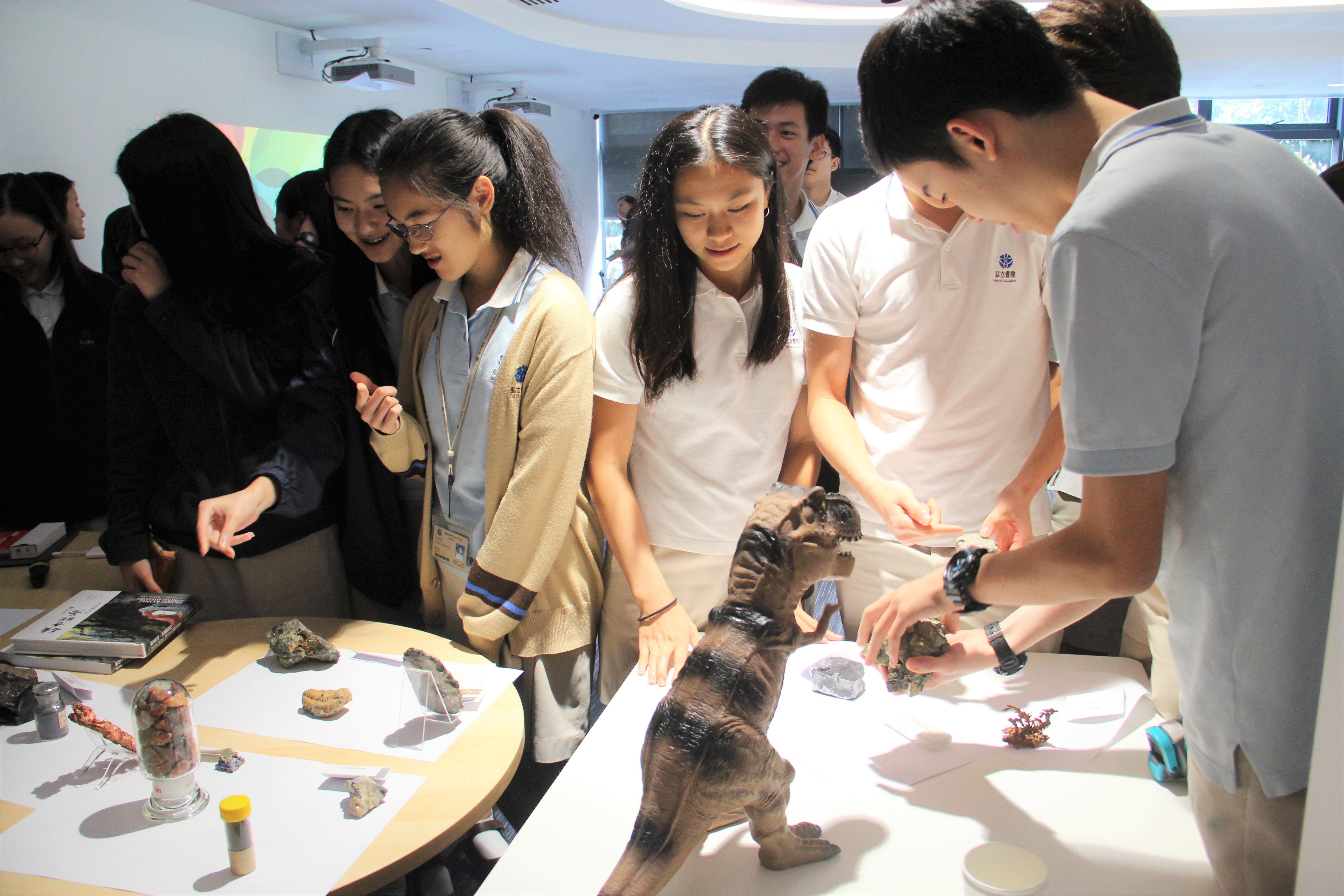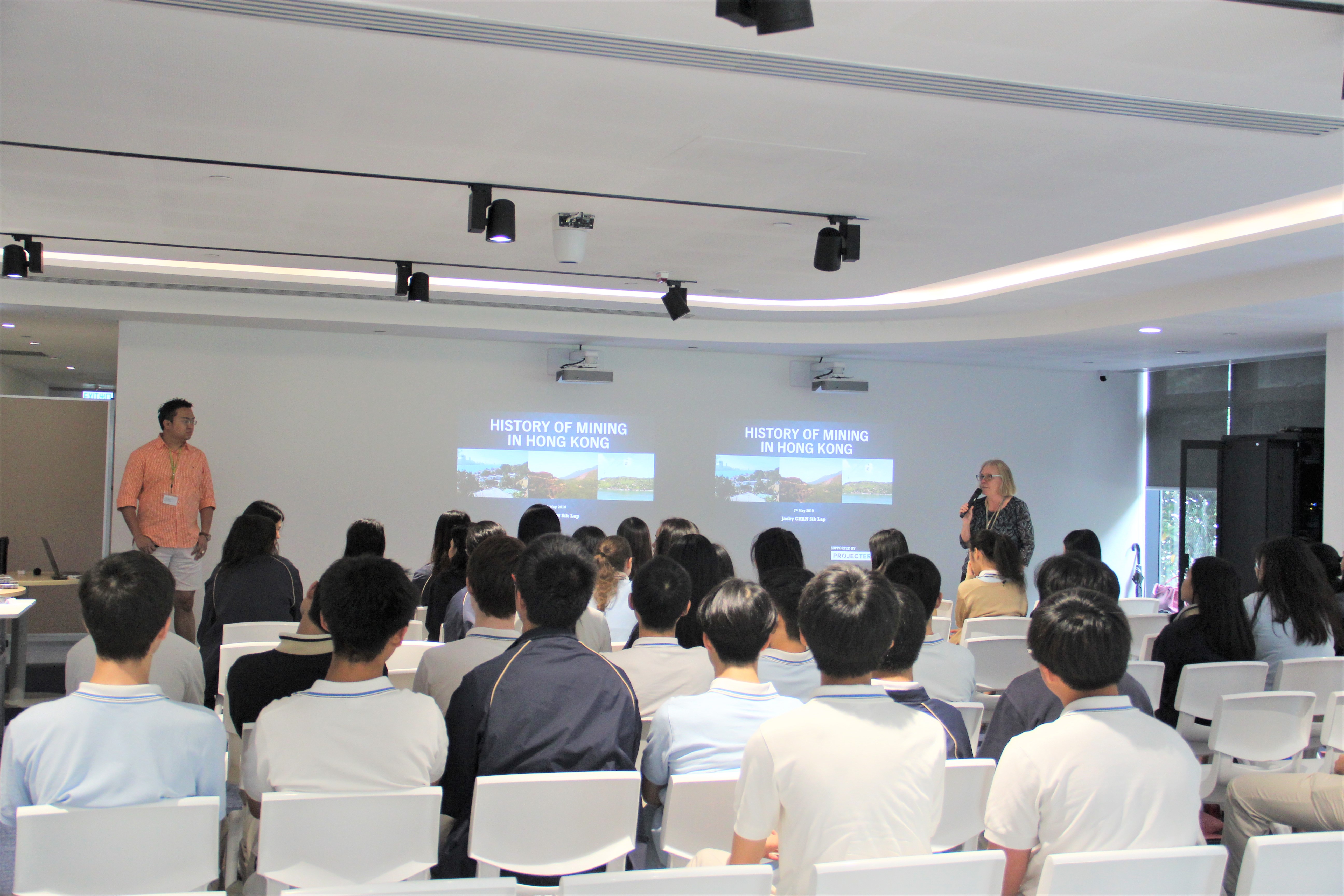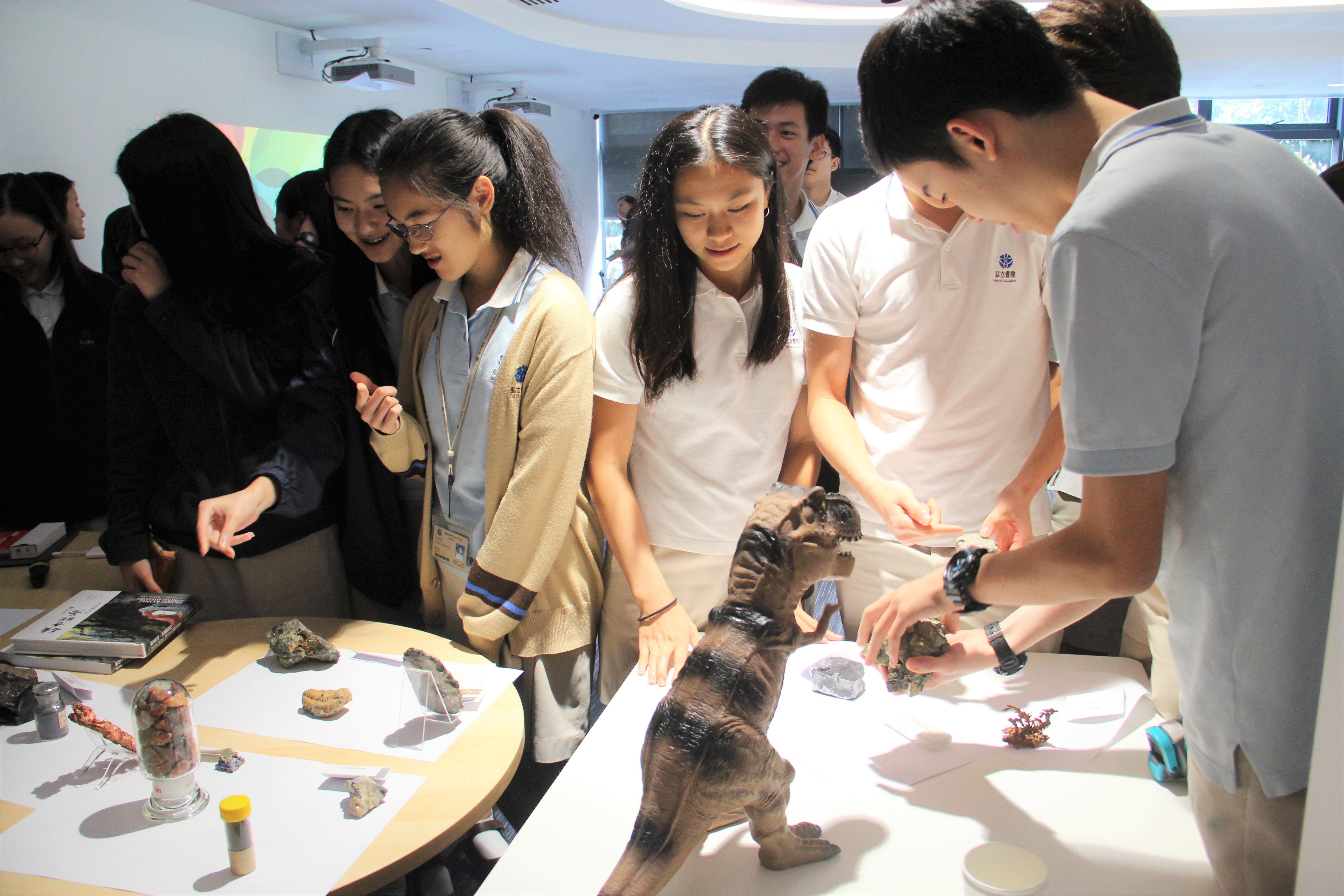 Hong Kong's Mining History Lecture and Exhibition
May 7, 2019
Mr. Jacky Chan from ProjecTerrae Limited introduced the history of mining in Hong Kong to Secondary students and brought different mineral samples for students to observe up close.
Anecdotes of Lingnan Celebrities
March 15, 2019
Professor Chen Zhi shared with Secondary students the lives and anecdotes of celebrated Lingnan literary figures.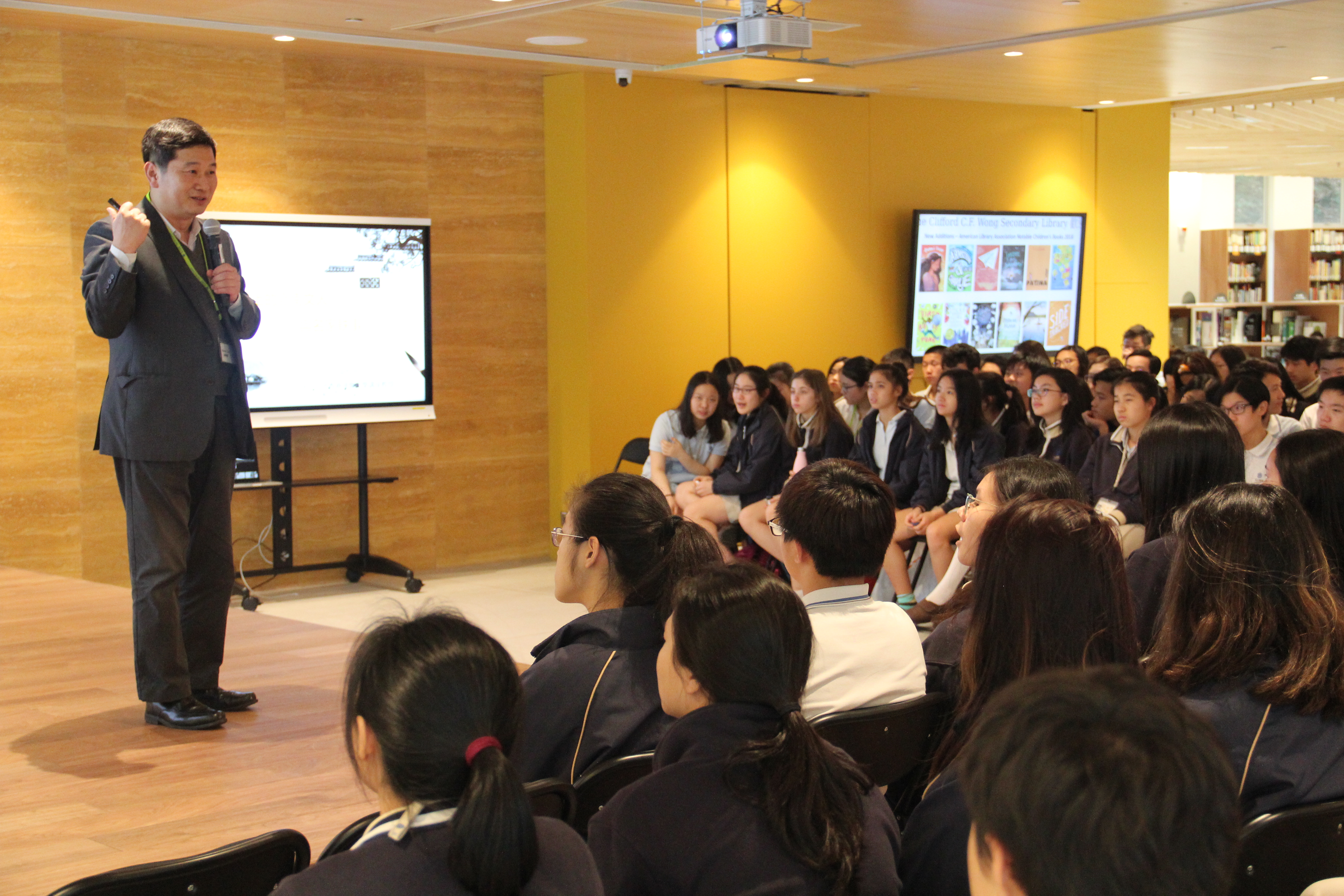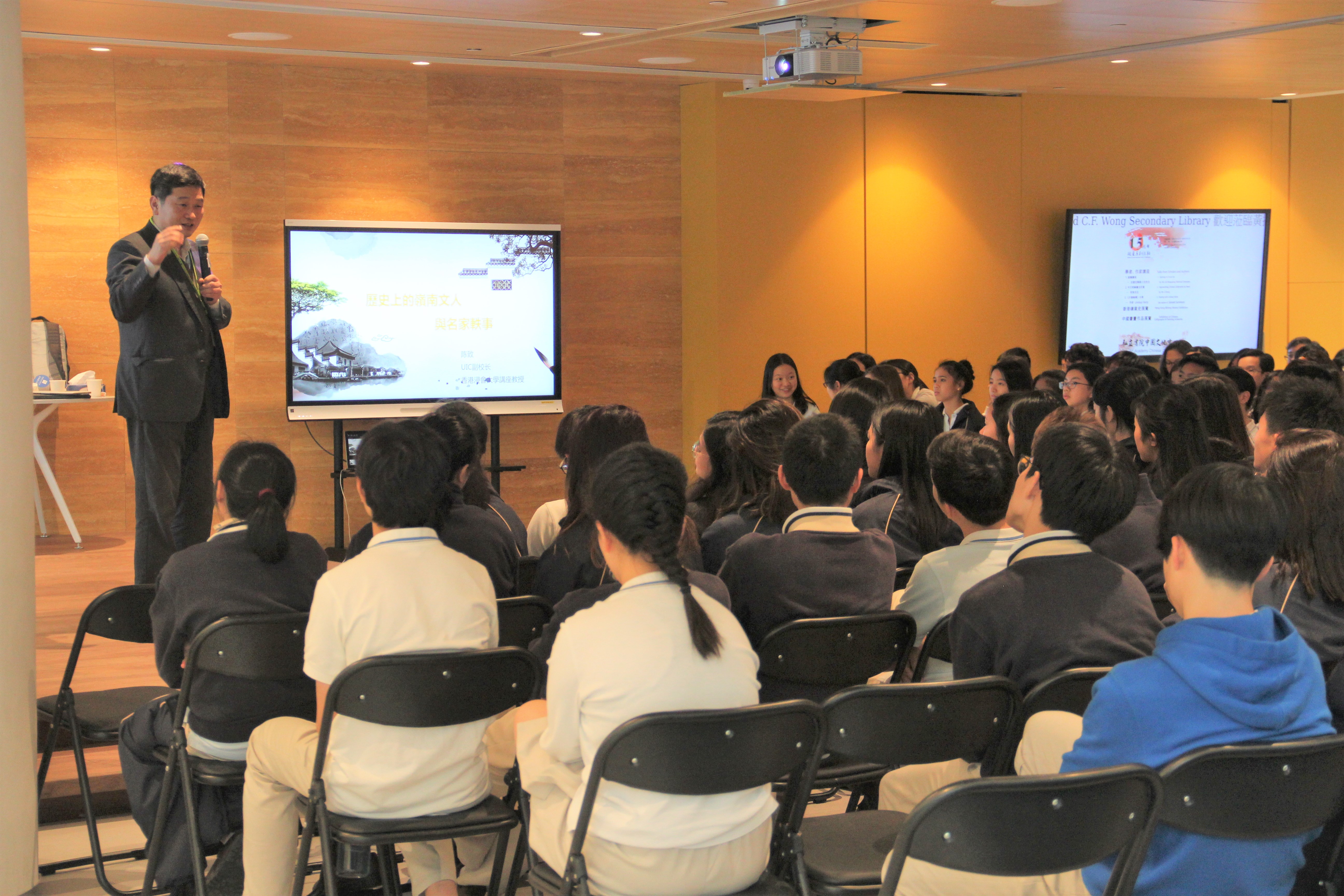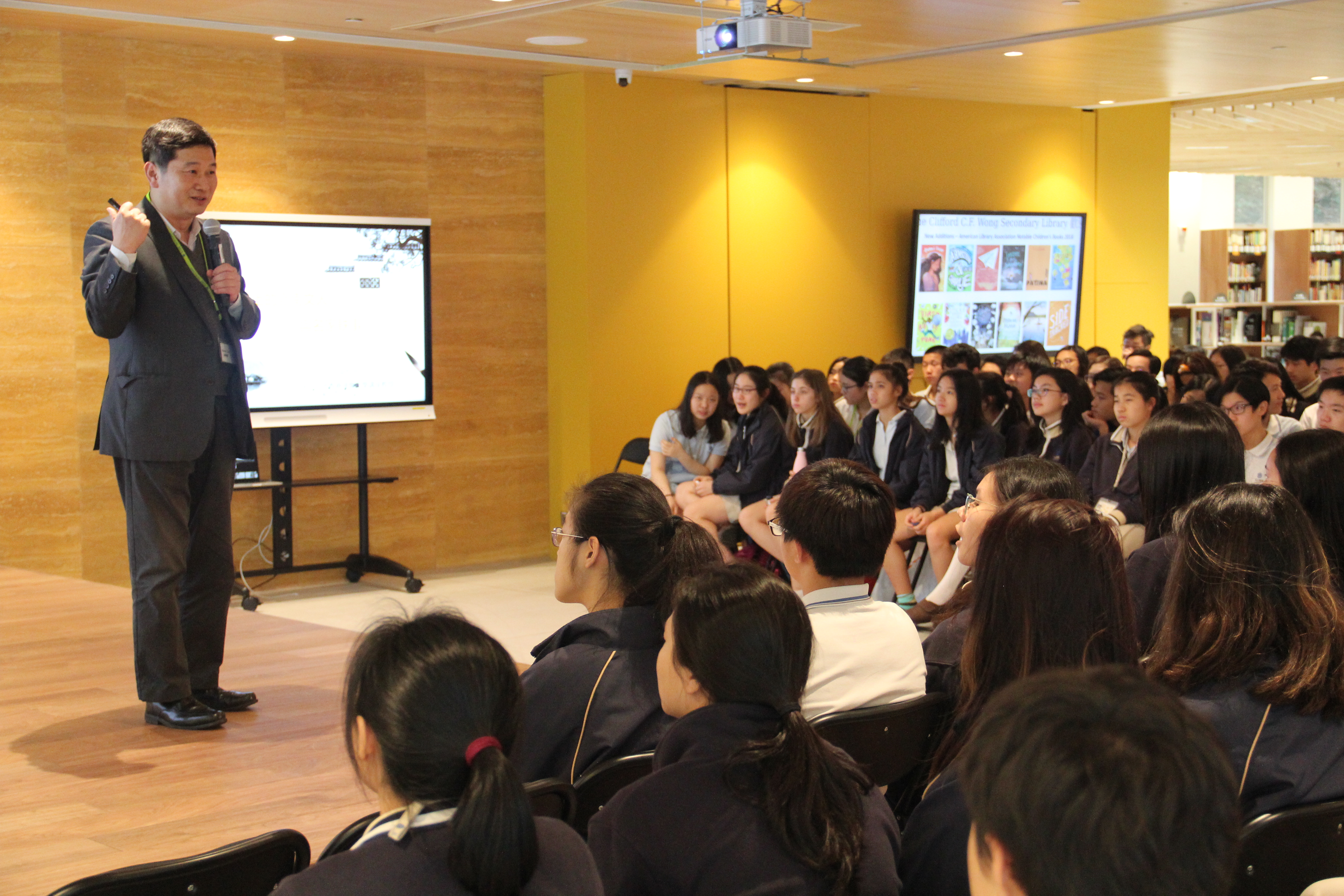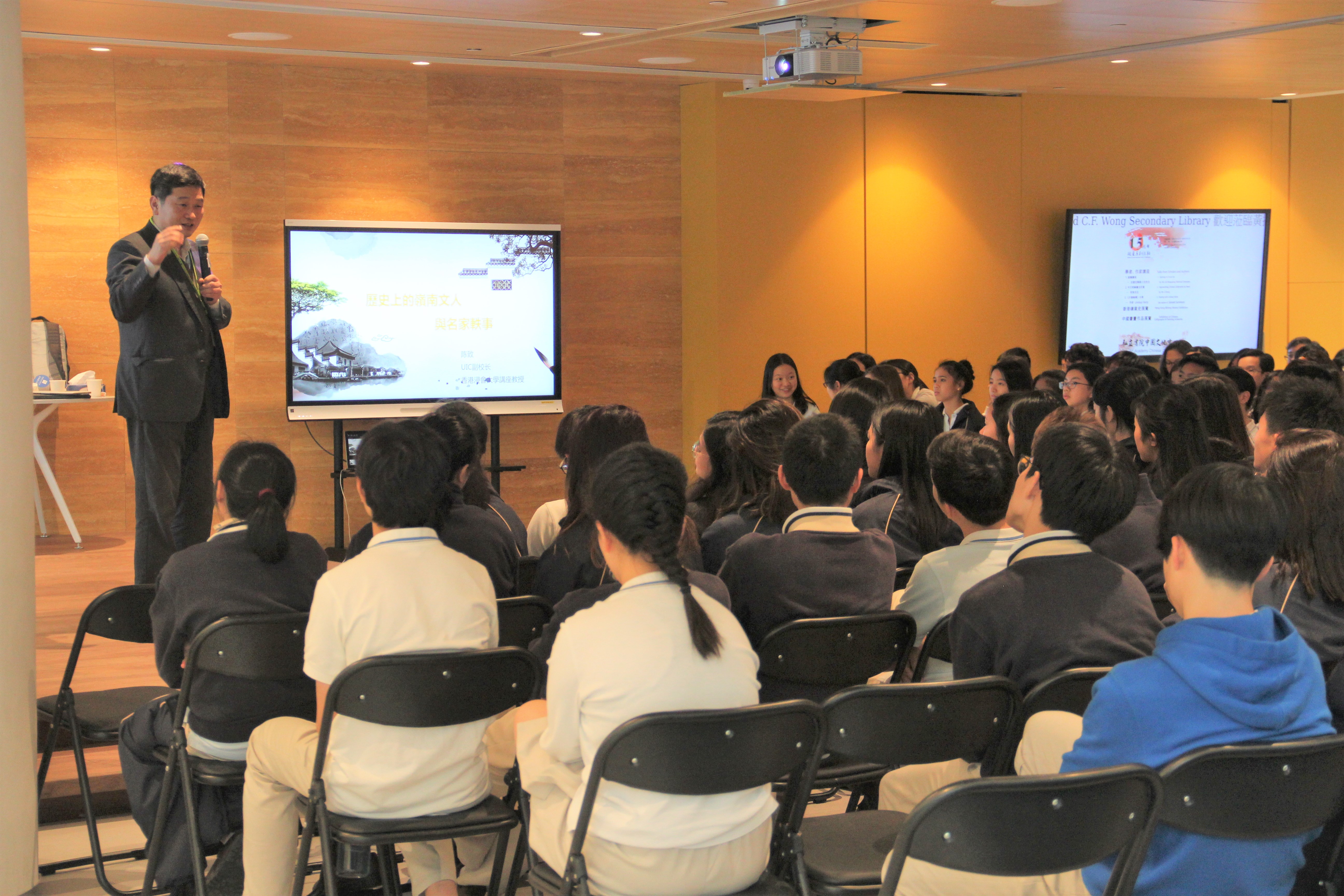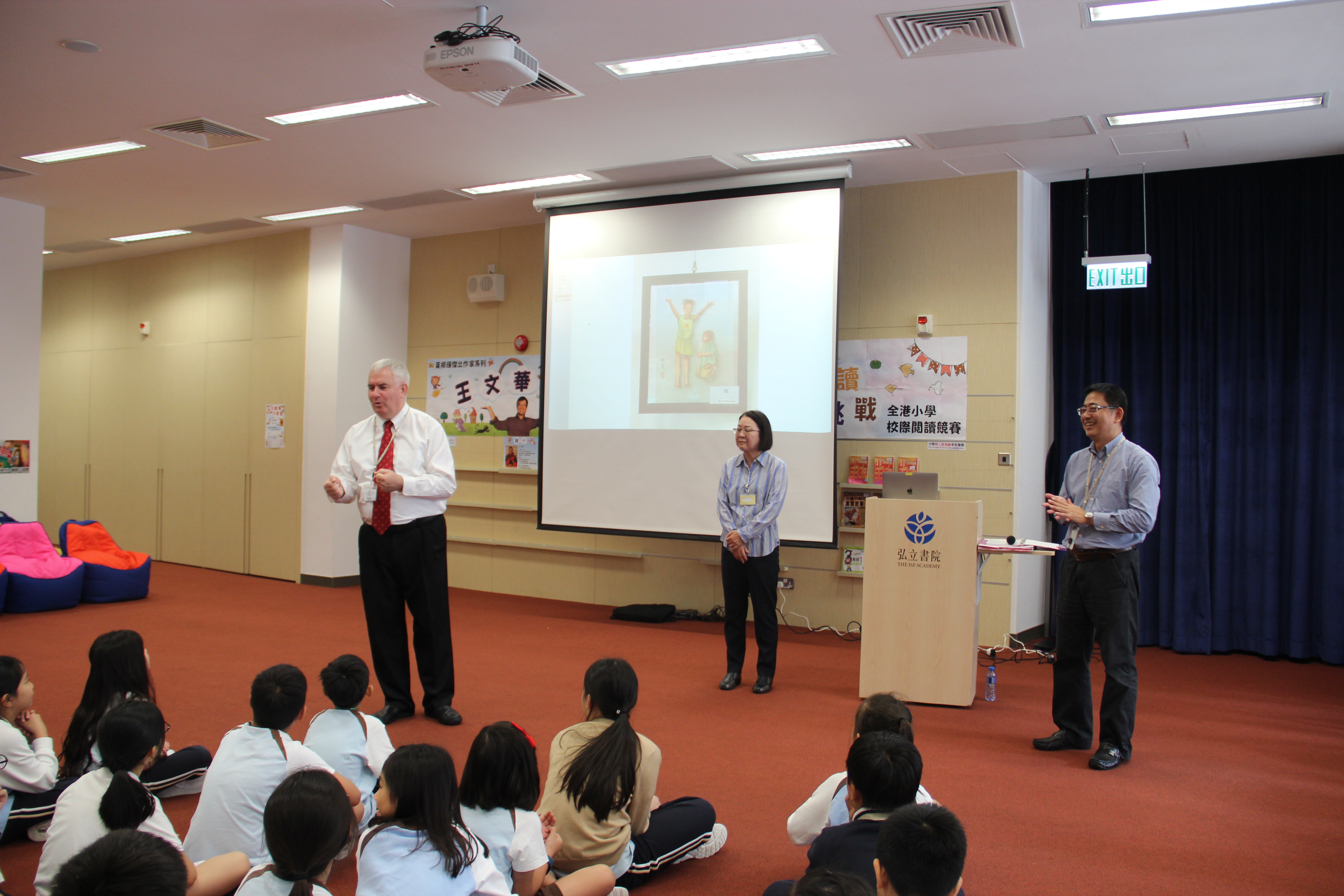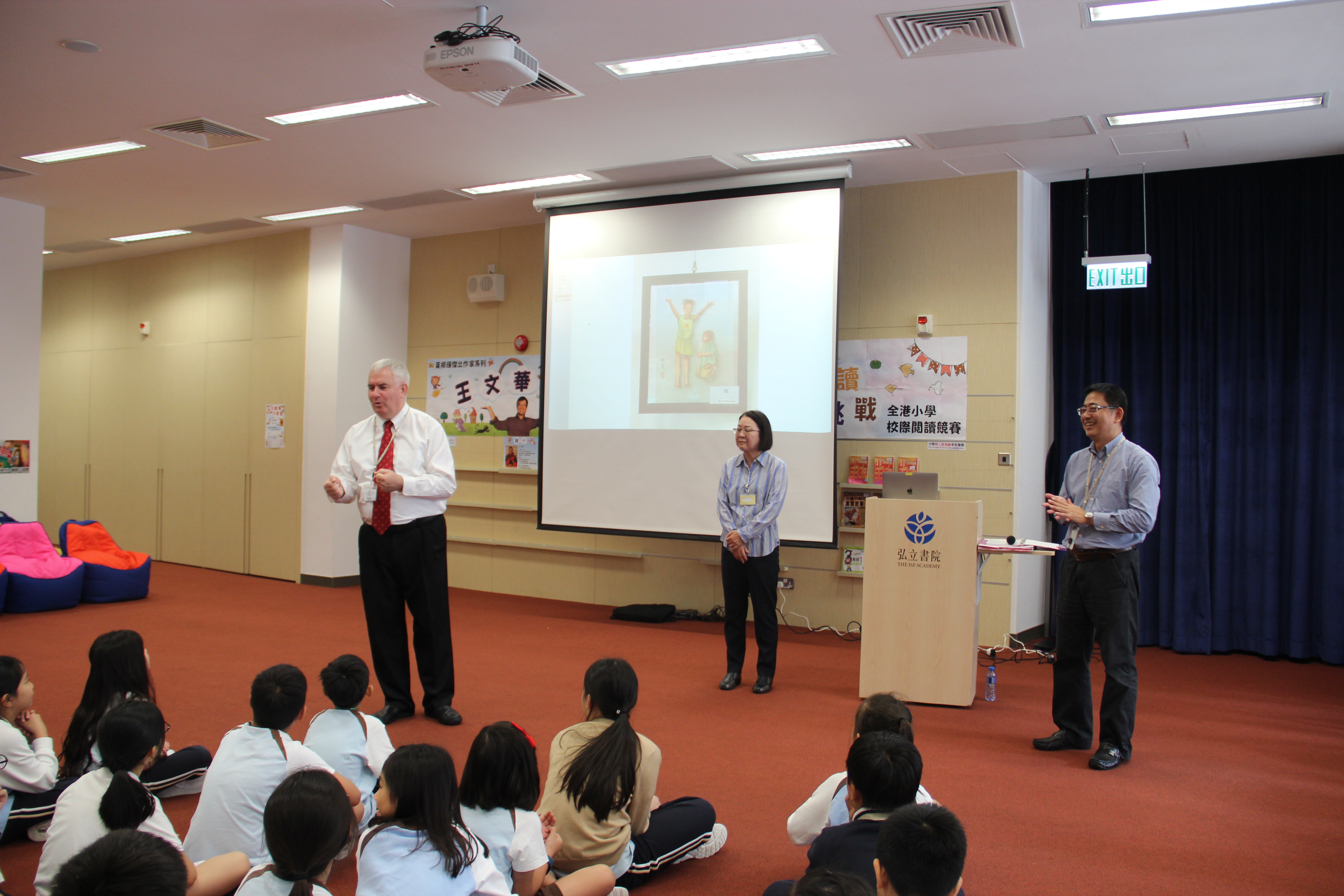 Lecture and Exhibition of Oracle Bone Script in Silk Painting
December 3, 2018
Artist Ms. Angela Mah introduced to Primary students the art of "painting" oracle bone script on silk.
The Creation and Sharing of Sunset Survivors
November 21, 2018
Ms. Lindsay Varty, author of Sunset Survivors, shared with Secondary students the captivating stories of traditional craftsmen and women she interviewed in Hong Kong.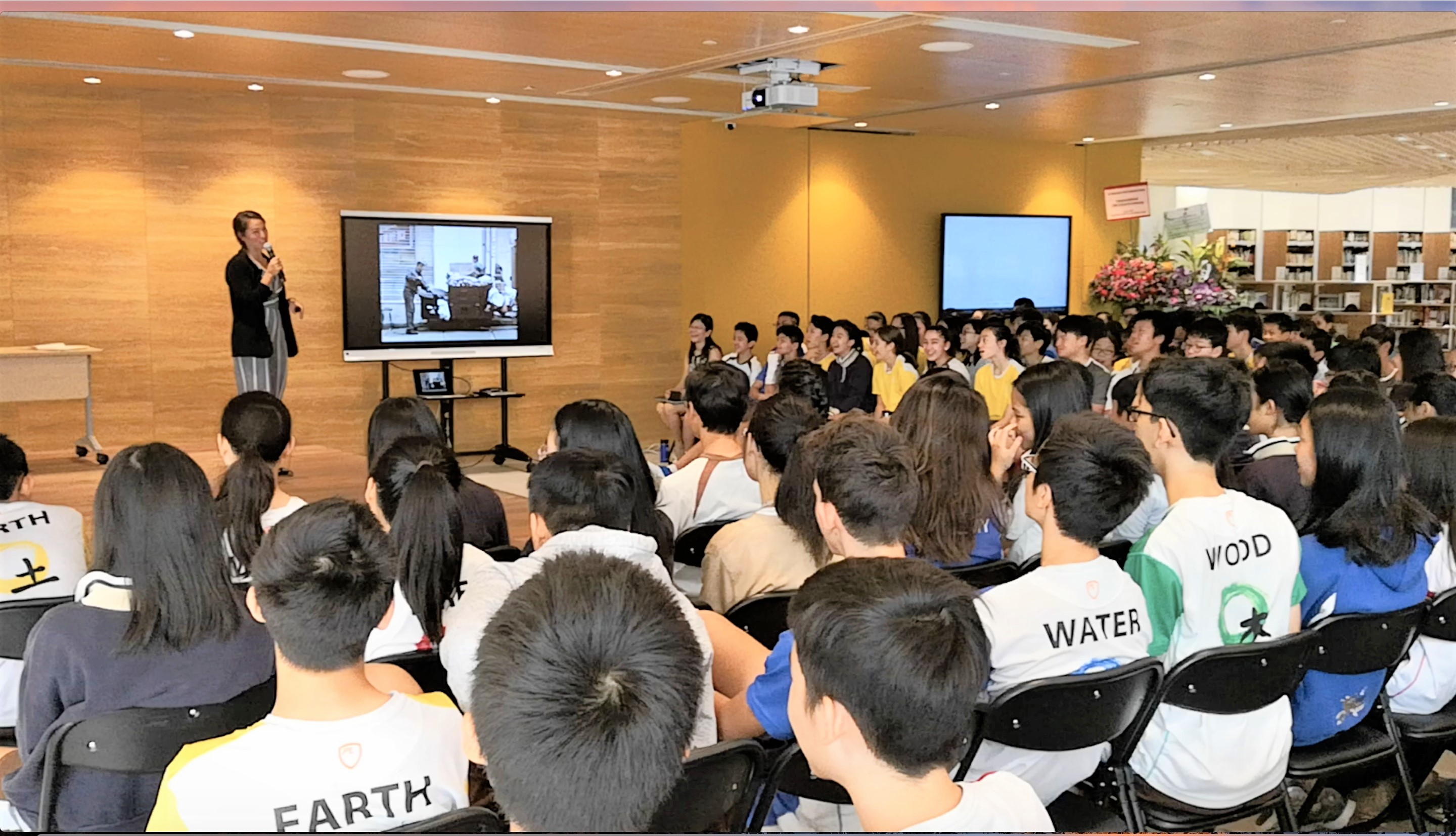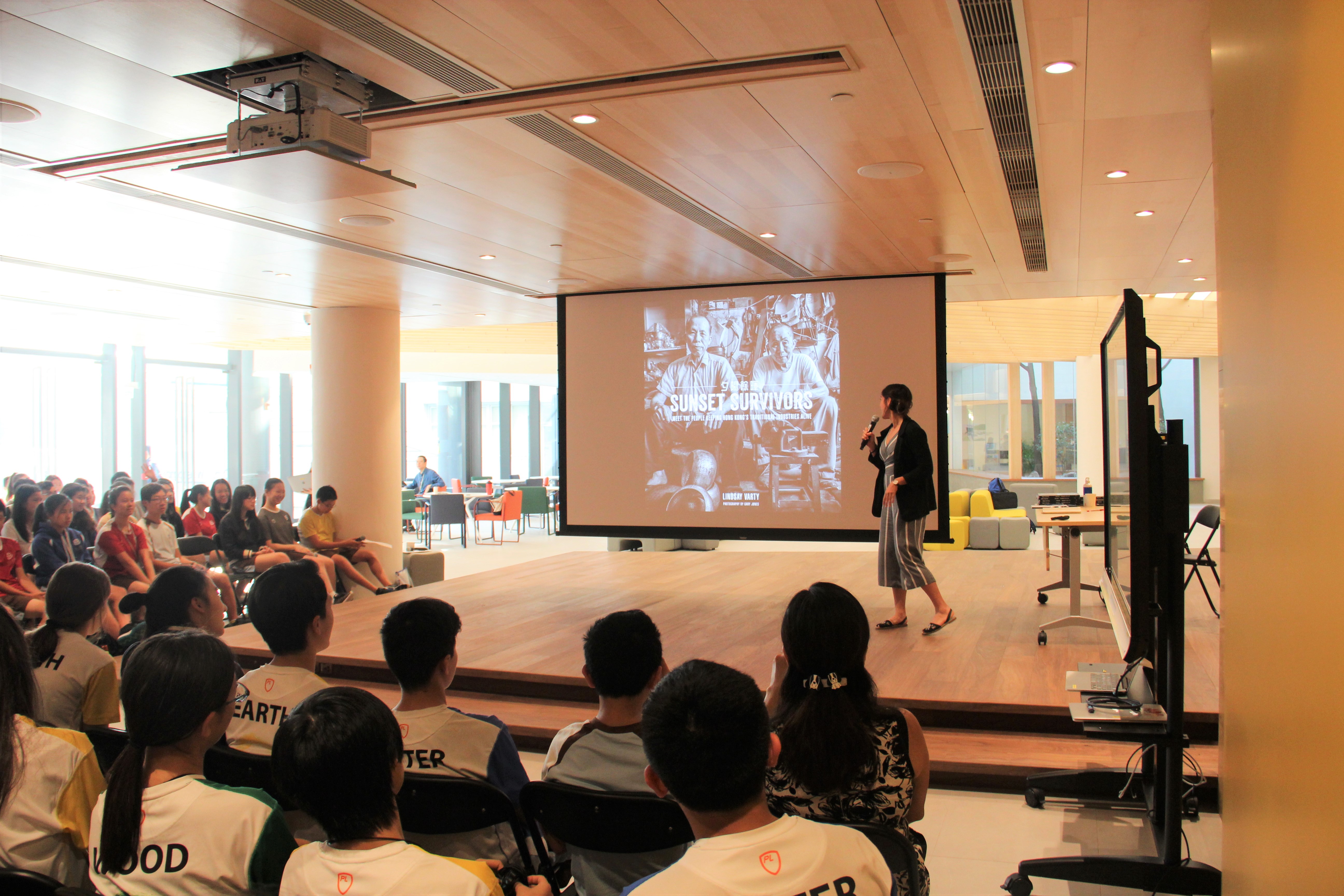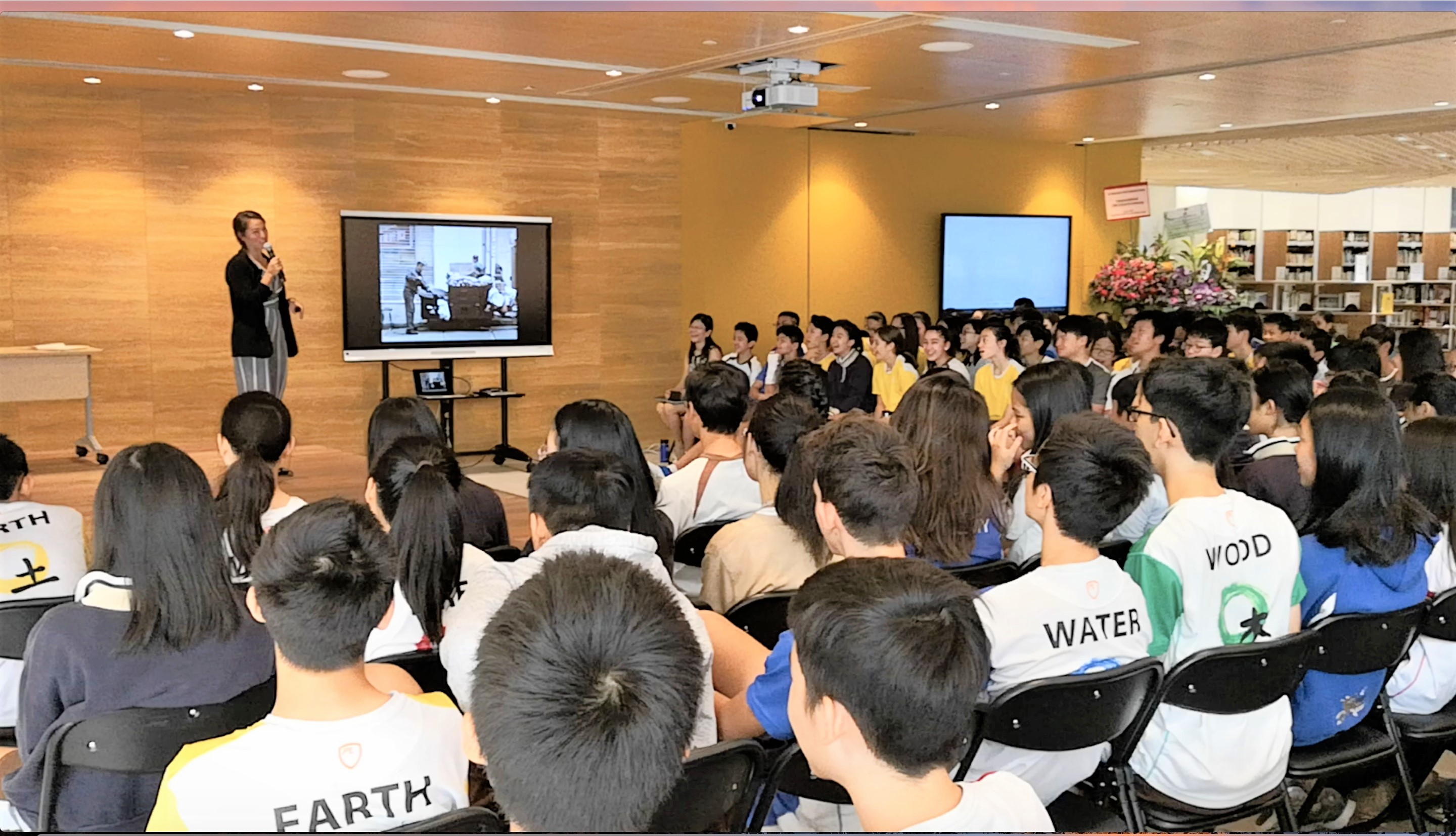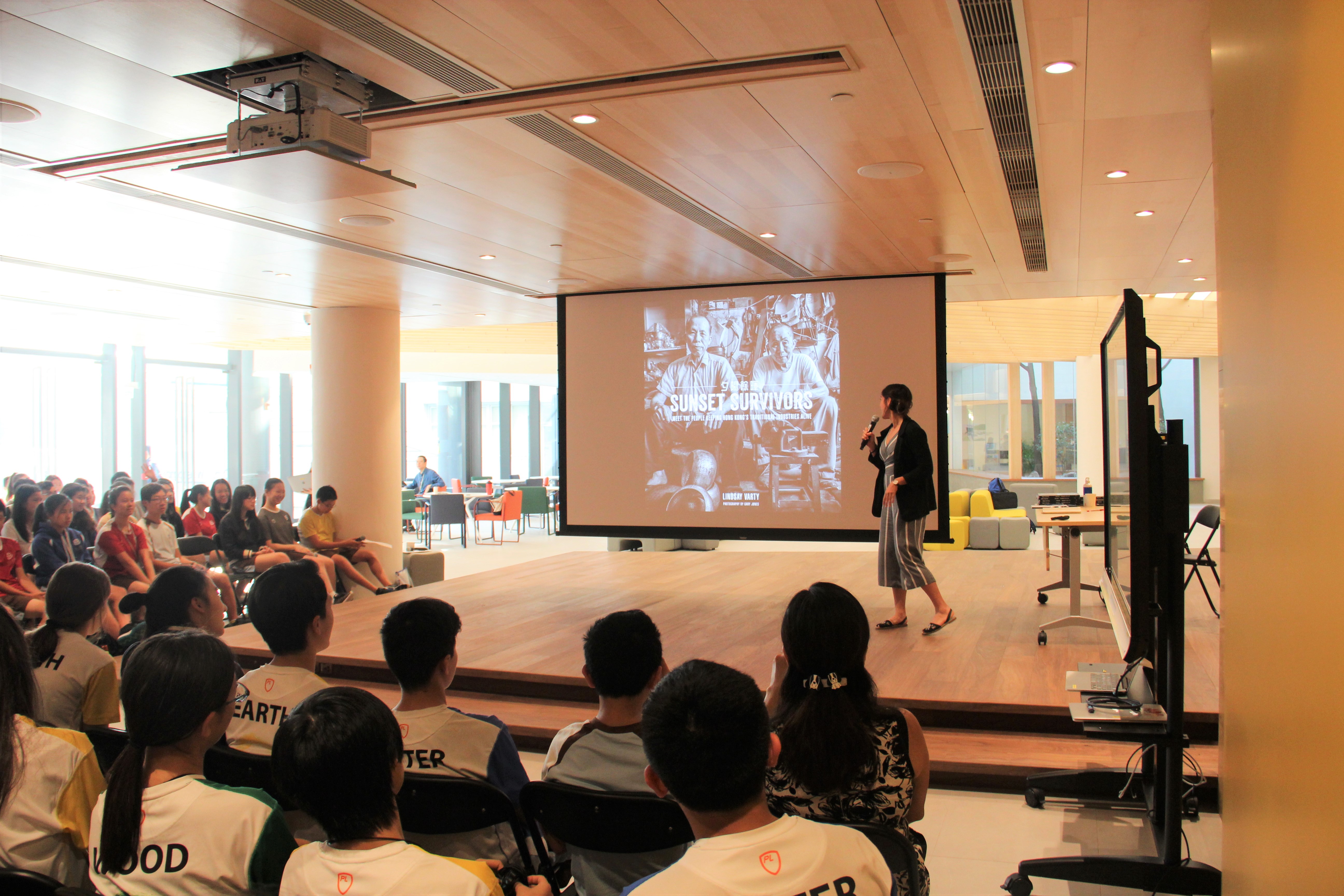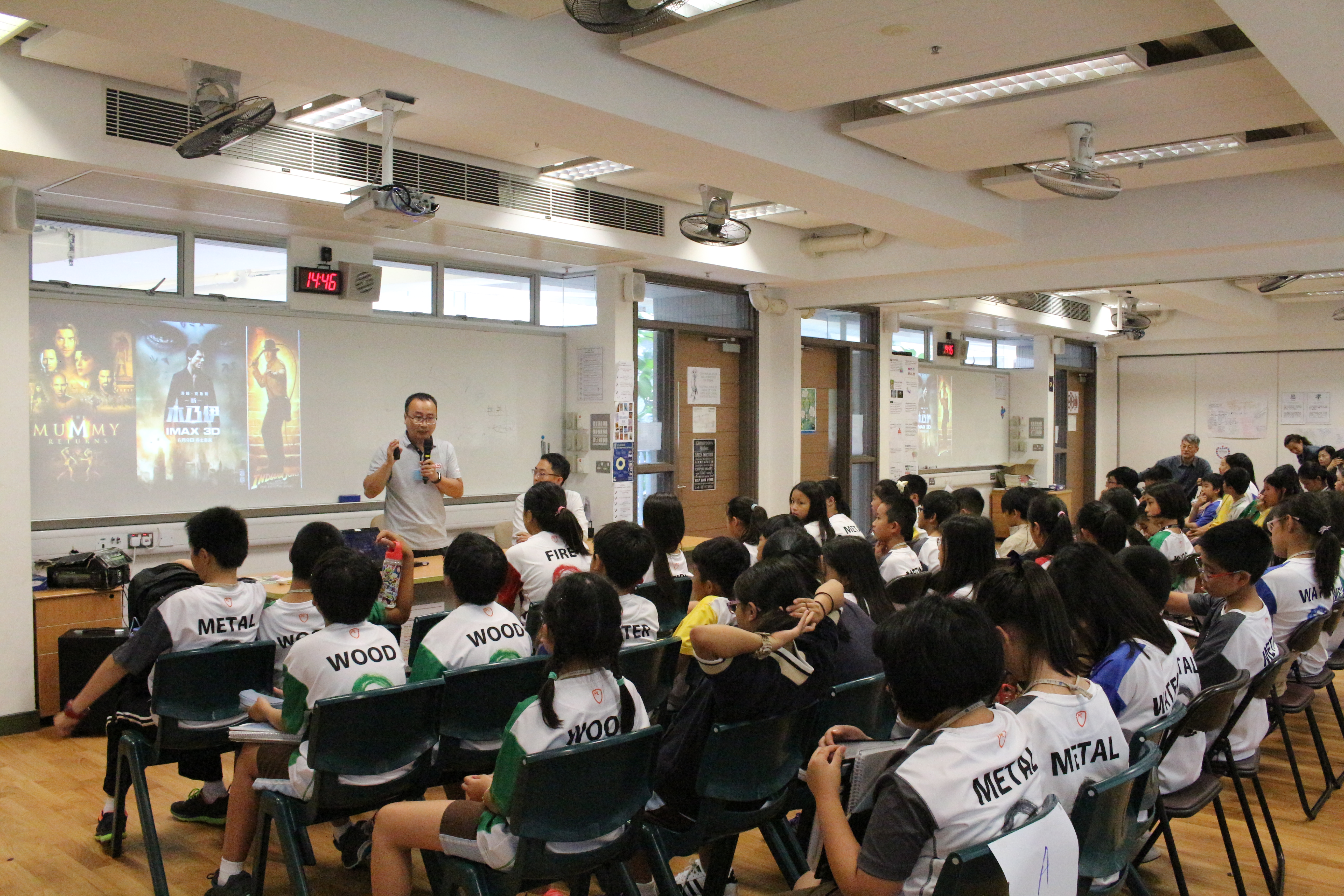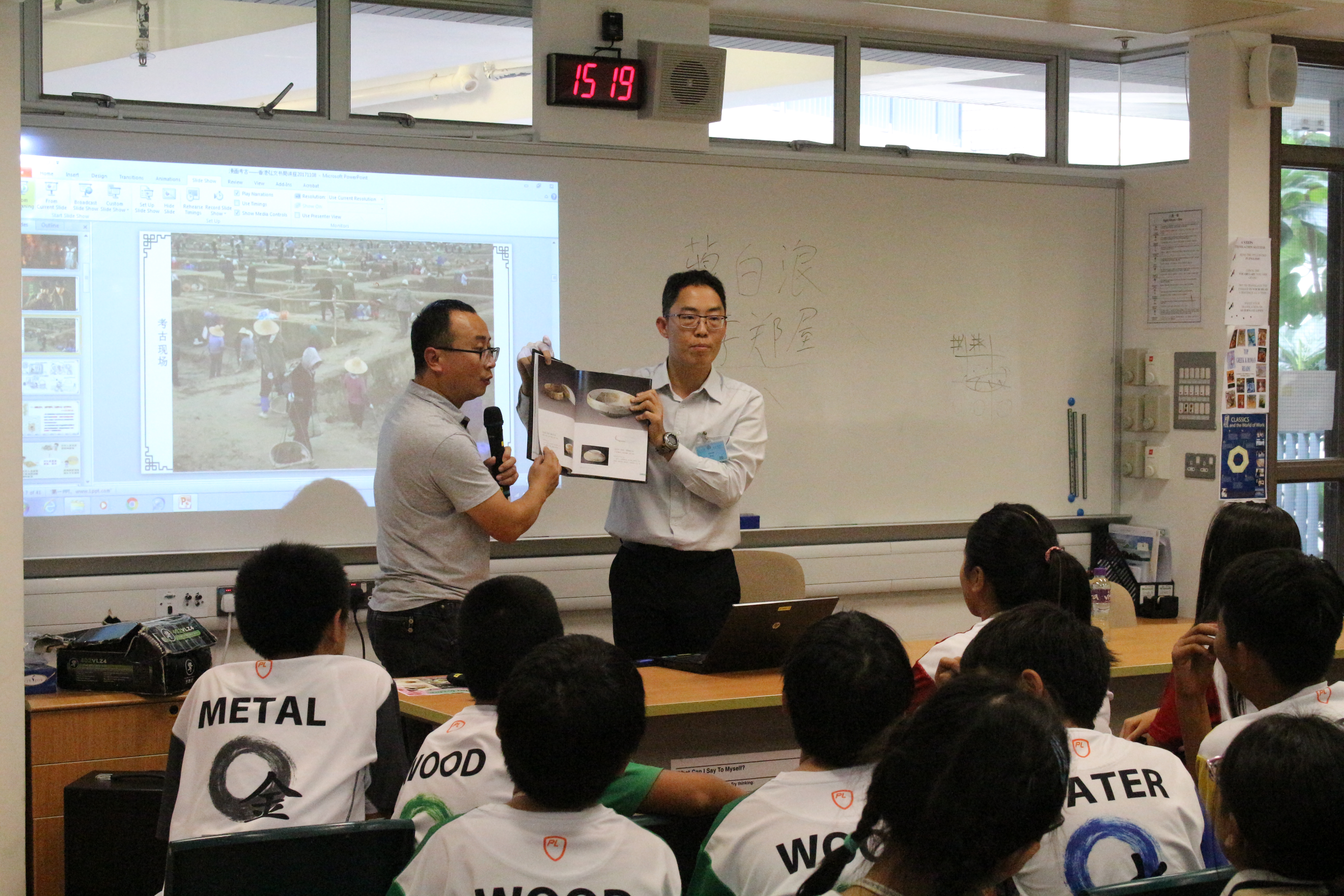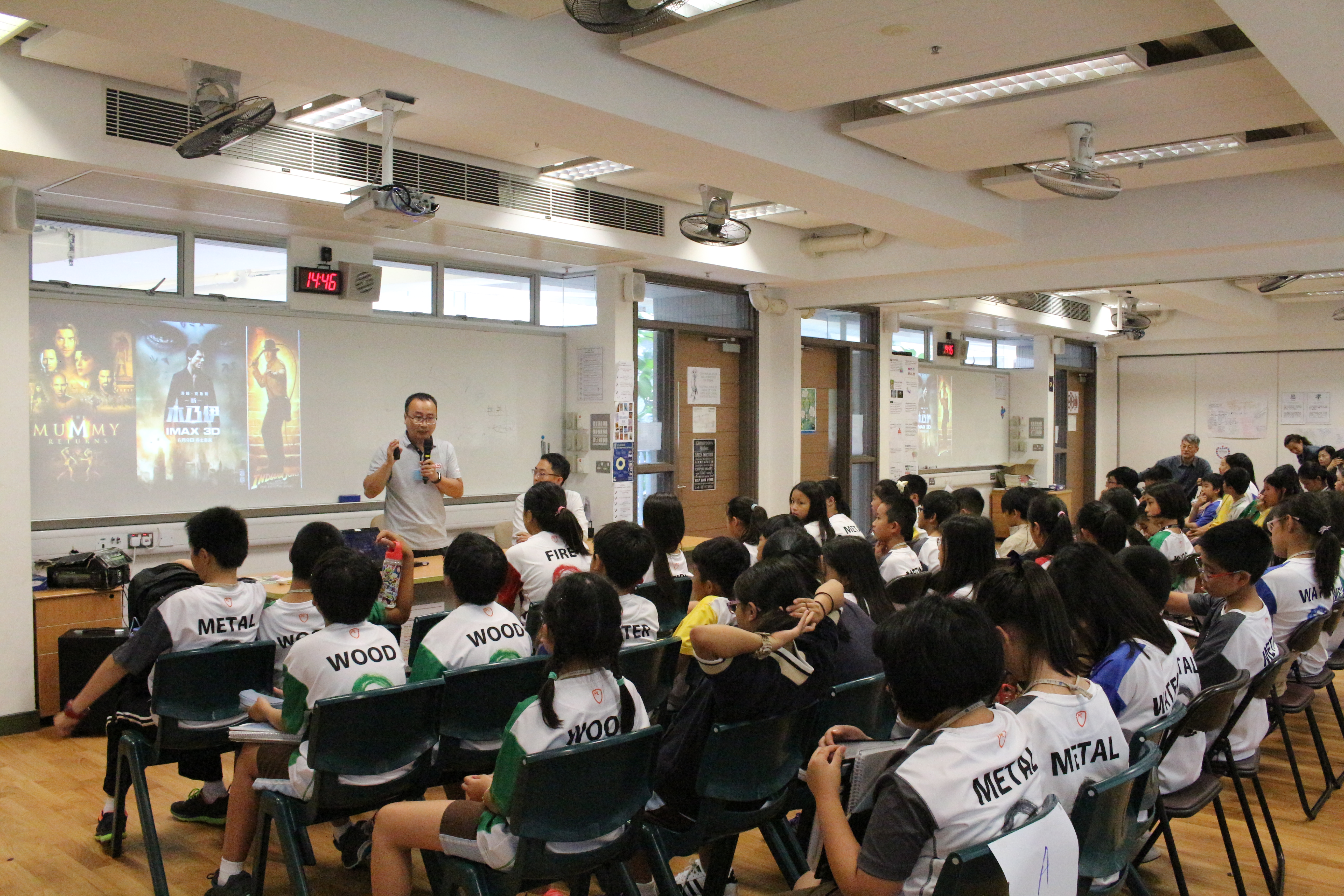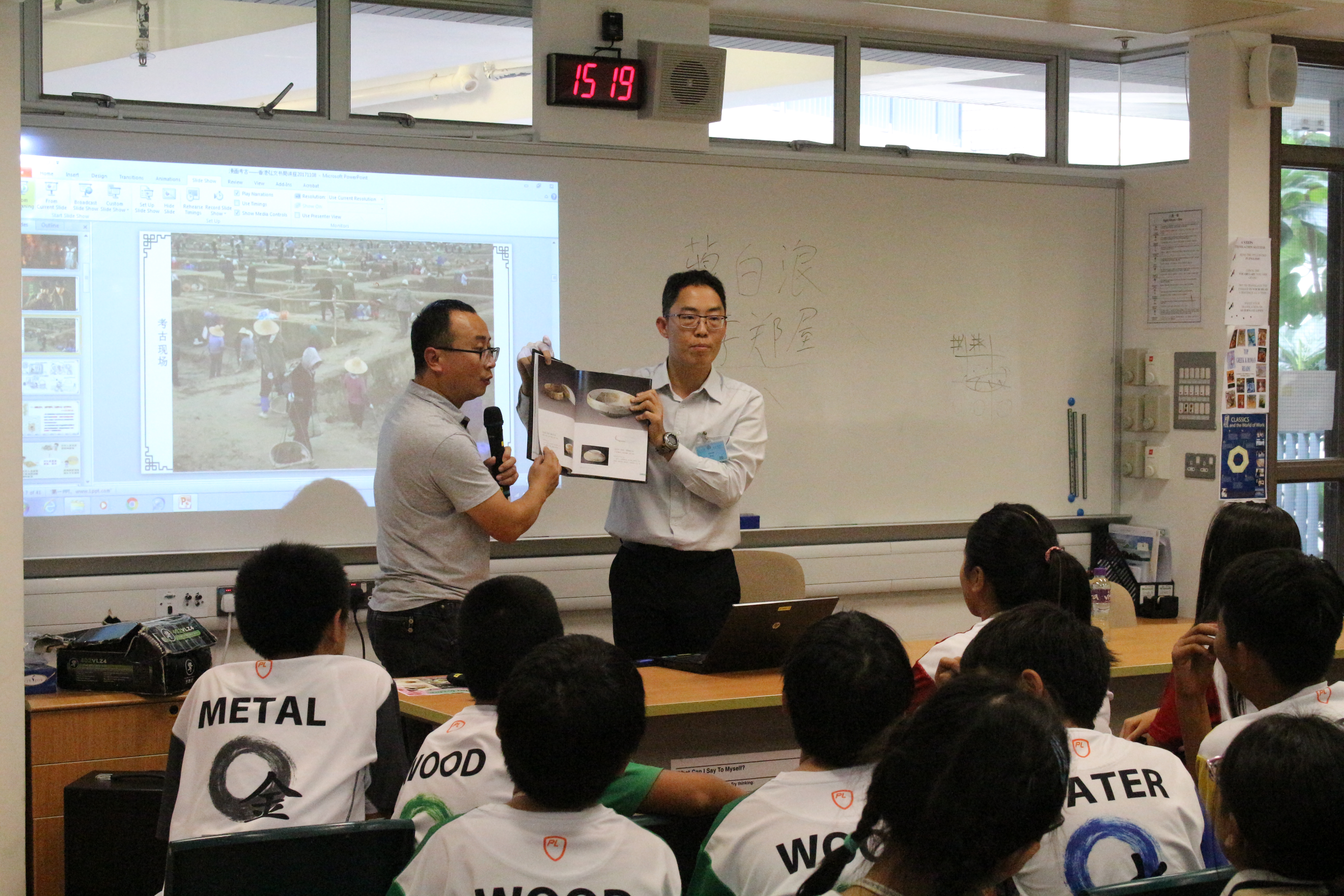 Lecture on Archaeology
November 8, 2017
Mr. Yang Shugang, an archaeologist from Henan province who specializes in cultural relics, shared some basic knowledge of archaeology with students.